Student Experience
An International Footprint: Celebrating Prague's Past and Future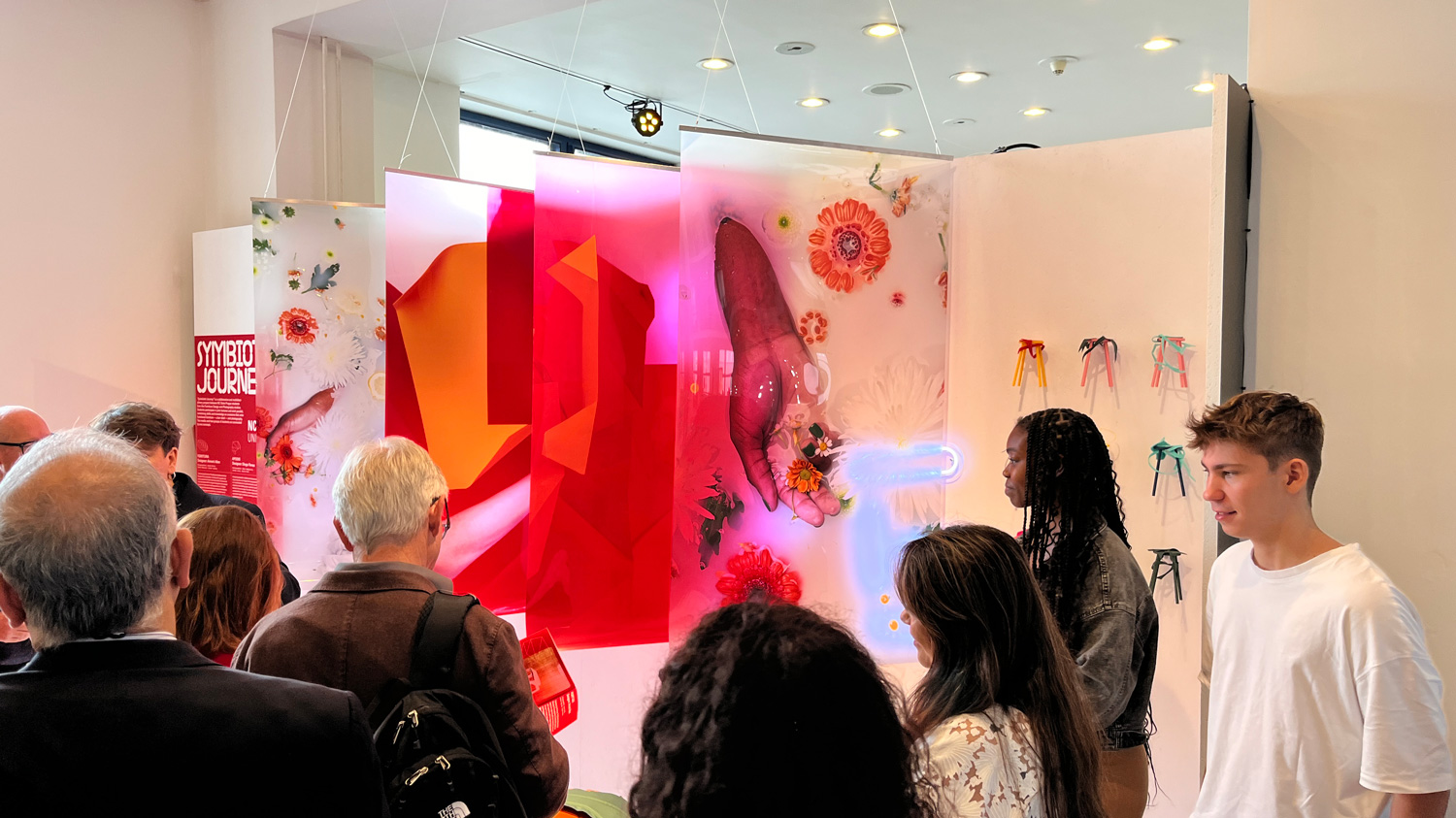 The College of Design brought its 75th anniversary celebration to Prague to connect with past alumni of the program and discuss the future of its global footprint. During five days in early October, College of Design alumni, NC State University leadership, and current study abroad students were able to connect around DesignBlok, the largest design and fashion expo in Central and Eastern Europe.
Every year Designblok hosts 40,000 visitors from the ranks of designers, curators, buyers, architects, interior designers, journalists, and lovers of design. An exhibition of the latest innovations is complemented by a rich accompanying program of lectures and discussions, industry sessions, fashion shows, and other special events offering space for networking and mutual inspiration.
Showcasing Student Work
College of Design Students Amoré Allen and Diego Renau exhibited as part of DesignBlok. The multidisciplinary project, titled "Symbiotic Journey," was a collaborative project between students in the furniture design course led by designer Matěj Chabera and the photography studio led by Štěpánka Stein. Students combined skills and knowledge on creations that unite functional furniture, such as a barstool, with photography. 
Diego Renau, a sophomore industrial design student, showed a barstool inspired by origami as part of the exhibition. "The furniture design course I took in Prague really helped me develop a more practical work dynamic that constantly tested my ideas by doing quick prototypes, avoiding too much time sketching and putting more of my time into building." Diego felt his experience in Prague allowed him to travel, make friends, and explore the city through his photography class, providing him with a rich and unique learning experience.
Amoré Allen, a master's in industrial design student candidate, ideated and built a barstool inspired by nature, representing her passion for design and the environment. "My study abroad experience in Prague has greatly influenced my design education, as it exposed me to a rich history of art and architecture that has informed my creative process. Being immersed in a new culture and environment has broadened my horizons, fostering a deeper understanding of the world and its diverse possibilities," she said.
Exploring a Global Footprint
While in Prague, Dean Mark Elison Hoversten connected with key university leadership to discuss both the college's growing research footprint and its potential to lead a cross-college innovation center. "This collaborative effort could demonstrate the leadership role of design in addressing the challenges facing humanity, and I look forward to moving this project forward," said Dean Hoversten.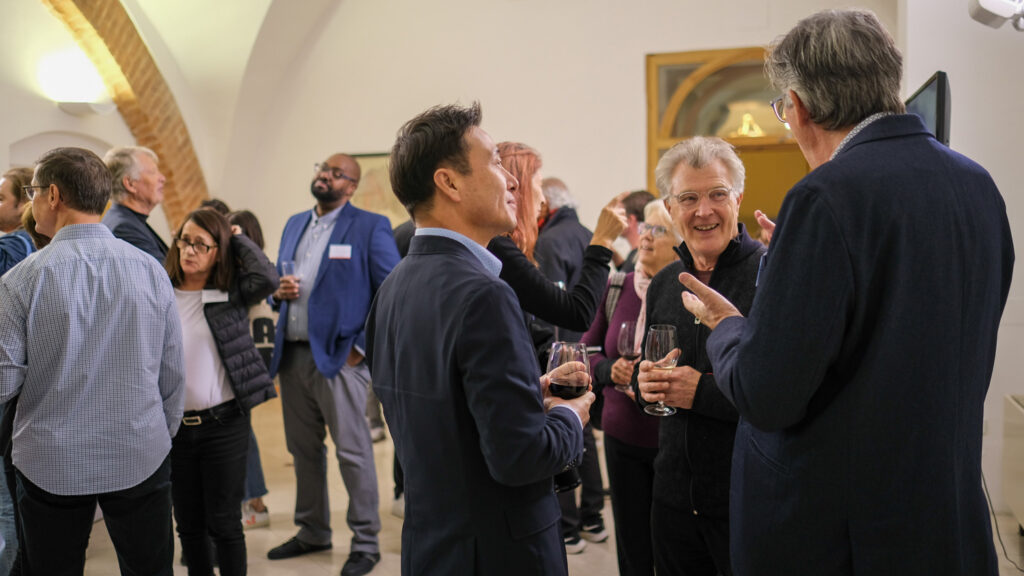 The faculty and instructors at the NC State European Center hosted student architecture reviews which gave NC State colleagues a first-hand look at design pedagogy and explored a means to encourage participation by future students. Prague is the number one study-abroad destination for NC State students, with 18% of all study-abroad students choosing it as their destination in the academic year 2021-2022. 
The NC State European Center in Prague offers a variety of engagement opportunities, including classic programs for fall, spring and summer, leadership and internship programs and faculty-led programs. Over 27% of Prague study abroad students were from the College of Design for academic year 2021-2022, more than any other college. 
The events of the week brought together alumni and faculty members from the first class of students in 1991 through the present class, allowing multiple generations to have numerous meaningful interactions.