A Driving Force
From its founding in 1948 to the present day, each dean of the College of Design has left a mark.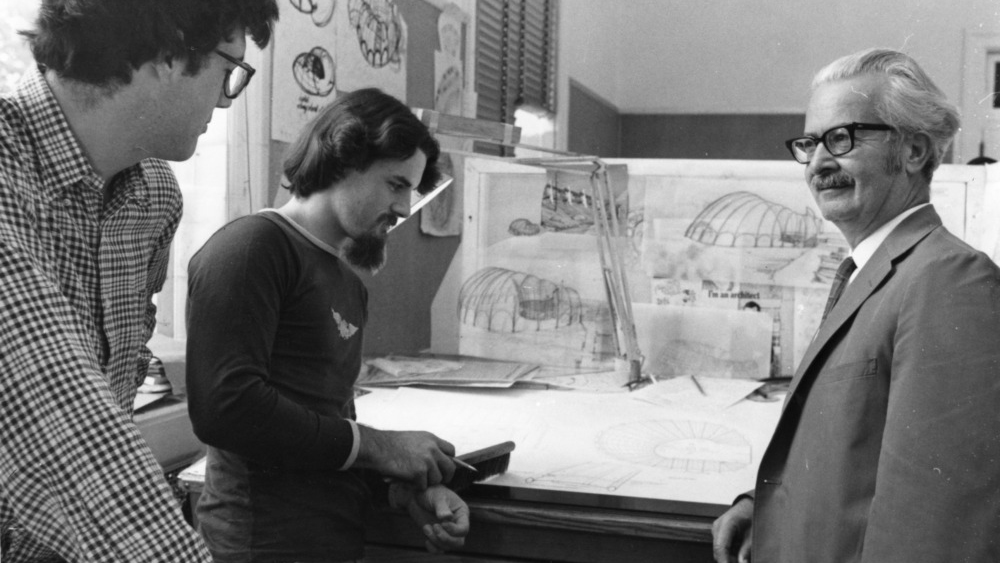 Please note: the entry for Art Rice was inadvertently omitted from the print edition of the Designlife Magazine. We apologize for the error and have included him in the timeline below.
1948-1973: Henry Kamphoefner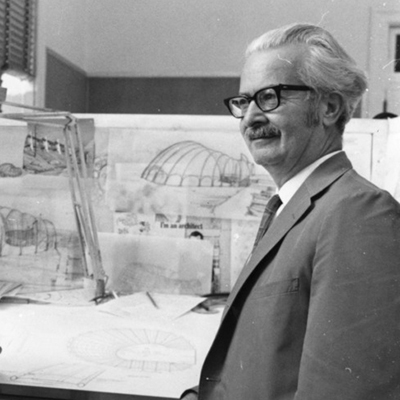 Kamphoefner came to the School of Design as founding dean in 1948 from the University of Oklahoma. He was known for bringing notable architects including George Matsumoto, James Fitzgibbon, Matthew Nowicki, Eduardo Catalano and Edward Waugh.
He also initiated a guest lecture program that brought prominent architects to campus as visiting professors, among them Lewis Mumford, Frank Lloyd Wright, Ludwig Mies van der Rohe and Buckminster Fuller as faculty over his 25-year tenure. As a practicing architect, his 1934 building, the Grandview Park Music Pavilion in Sioux City, Iowa, was selected by the Royal Institute of British Architects as one of "America's Outstanding Buildings of the Post-War Period." Kamphoefner was a modernist architect and encouraged his colleagues to build modernist style houses in the Raleigh community.
1973-1978: Claude McKinney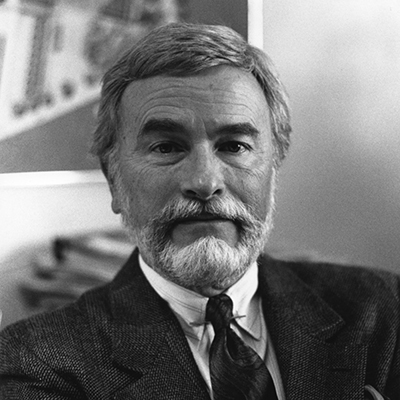 McKinney was dean of the School of Design from 1973-1988. He was a chief contributor to the design of Research Triangle Park, and was the planner and director of NC State's Centennial Campus. McKinney shepherded the development of Centennial Campus, the university's 1,300-acre research community, for more than 15 years, first as a special assistant to the chancellor and then as director of Centennial Campus, a position he held until his retirement in 2000. McKinney graduated from Pfeiffer Junior College and from UNC-Chapel Hill with a degree in painting and design, then taught art for one year in Alabama before enlisting in the Navy during the Korean War. He worked for a New York animation company before returning to Raleigh in 1973.
1988-1989: Deborah Dalton (interim)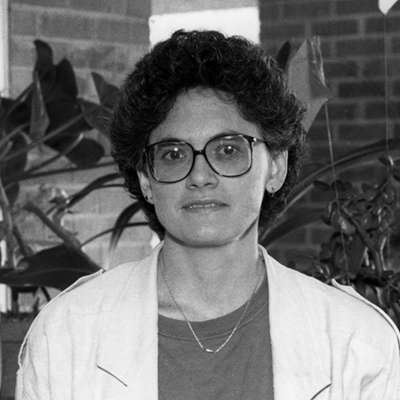 During Dalton's tenure, the Center for Universal Design was established under the leadership of Ronald L. Mace, FAIA who used a wheelchair for most of his life as a result of having polio. The center's mission was to improve the built environment and related products for all users by impacting change in policies and procedures through research, information, training and design assistance. This development catalyzed a growing movement within the college to make all aspects of design accessible and inclusive.
1989-1994: J. Thomas Regan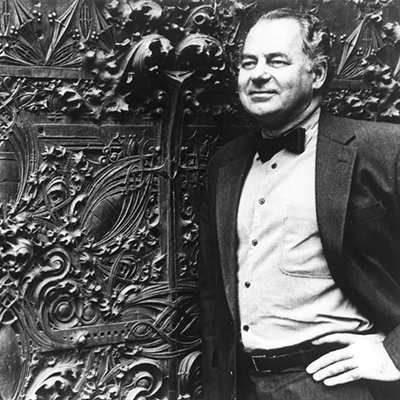 A preeminent architectural educator, Regan touched the lives and helped launch the careers of generations of students and faculty as dean of four major university architecture schools: the University of Miami (1984-1990), North Carolina State University (1990-1993), Auburn University (1994-1998), and Texas A&M University (1998-2008). As dean of the School of Design, Regan expanded fundraising efforts and increased the size and composition of the faculty. He reorganized programs, creating new departments of graphic design and
industrial design and initiated new study abroad programs in Europe. An advocate for tactile as well as digital training, Regan saw value in hands-on work, making, building and creating. As an educator, Regan's scholarship focused on design education, visual languages and design methodology. He also conducted research on modern campus planning innovations.
1994-2015: Marvin J. Malecha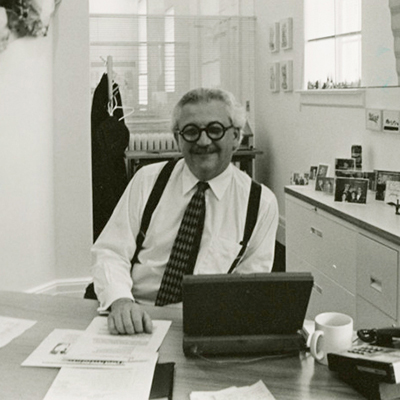 Malecha advocated for the School of Design to change its name to the College of Design to stand on equal footing with the university's other units. He created a PhD in design program in 2000, a Master of Art and Design in 2002, and an undergraduate major in design studies in 2010. He shaped the surrounding campus, serving as an advisor on the James B. Hunt, Jr. Library project and designing the chancellor's residence, known as The Point. He served as dean for the College of Environmental Design at California State Polytechnic University, Pomona from 1982-1994 before becoming dean of the College of Design at NC State University from 1994-2015. From there, he served as the president and chief academic officer at NewSchool of Architecture & Design in San Diego until his death in 2020.
2016: Art Rice (interim)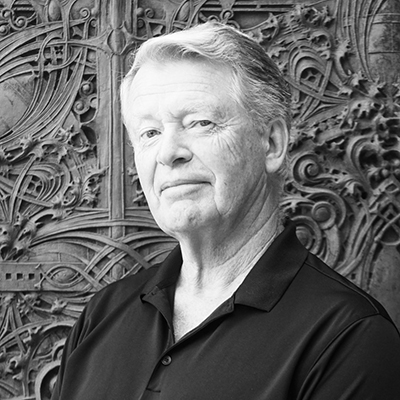 Rice is a professor emeritus of landscape architecture and environmental planning. His research is in the area of design education and understanding and promoting the development of creative abilities. He has worked for a number of major national and international design firms and has taught at Harvard University, Tufts University, the Moscow Engineering and Building Institute, the University of Washington and NC State. He came to the College of Design in 1990 and served as head of the Department of Landscape Architecture until 2000, and as interim dean in 2016. He was one of fifty American scholars to teach and conduct research in the Soviet Union in 1979/80.
2016-Present: Mark Elison Hoversten
Since Hoversten's appointment in 2016, the college has seen a reinvigorated interest in research, academic coursework, and development. A Doctor of Design program was formed in 2017, offering an advanced degree for established design practitioners. The graphic design degree changed its name to graphic & experience design, and the Art + Design department changed its name to Media Arts, Design and Technology to reflect the impact of emerging technologies on design. The Initiative for Community Growth and Development was founded to address issues of rapid urban and rural growth in NC.
During Hoversten's tenure, the college has also seen a record increase in philanthropy for the college. Facilities have seen upgrades, including the expansion into 111 Lampe Drive for the industrial design program. The college has received national and international recognitions for student and faculty awards and exhibitions, including the Venice Biennale.
All historical photos are from the NC State University Libraries' Digital Collections: Rare and Unique Materials.
_________________________
This article first appeared in the 2023 issue of Designlife Magazine. Read other stories from our 75th anniversary.