Landscape Architecture and Environmental Planning Selects María Bellalta as New Head of Department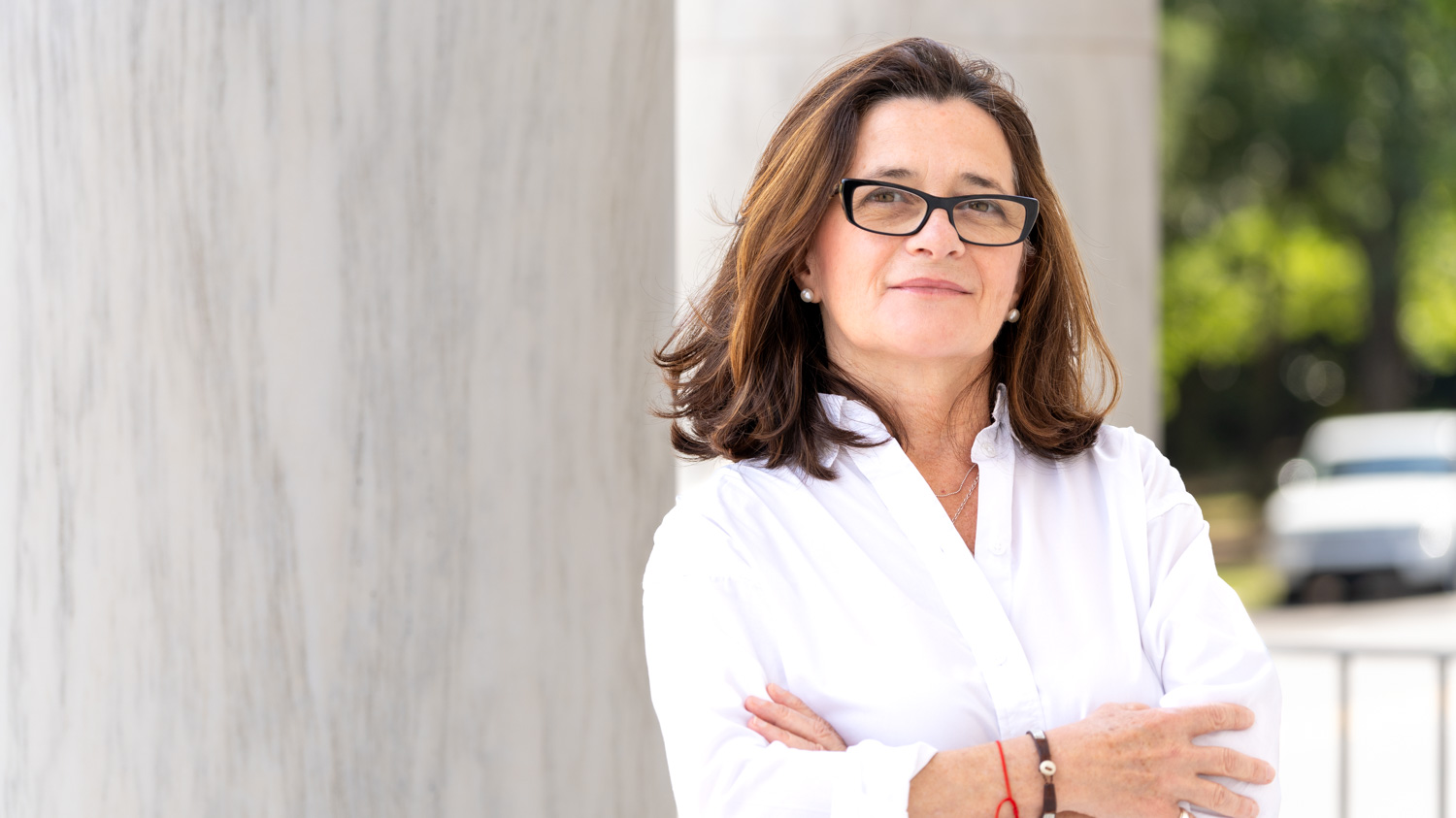 After conducting a national search, the College of Design at North Carolina State University has selected María Bellalta to serve as the head of the Department of Landscape Architecture and Environmental Planning, effective July 1. María is currently dean and faculty at the Boston Architectural College (BAC) School of Landscape Architecture, where she directs both graduate and undergraduate programs and teaches design theory and practice as well as interdisciplinary studios on social urbanism.
María's career is distinguished by the admirable work she has produced over the past 30 years across research, teaching, academic administration and practice in landscape architecture. Her research is focused on the urbanization of the Global South, its environmental and social impacts, and is informed by international projects and collaborations and her roots in Latin America.
Her recent book: Social Urbanism: Reframing Spatial Design – Discourses from Latin America examines rapidly developing cities in Latin America. The book expands a worldview which considers the cultural values of a given place as they connect to the geographical landscape of the region and as the driving forces behind future models of globalization and urban growth.
"We are delighted to have María on board, and look forward to the global, interdisciplinary work she can bring to the department," says Mark Elison Hoversten, dean of the College of Design. "She is an active collaborator with leading organizations including the American Society of Landscape Architects (ASLA), of which she is a fellow, and strives to bring forward a diverse, emerging generation of landscape architects who consider social and environmental justice in their work."
Derived from her research work in Latin America, María leads international studios focused on social urbanism based in Medellín, Colombia and Mexico City, Mexico, as rapidly expanding cities that exhibit ecological, economic, and social dilemmas exacerbated by a climate crisis era. Since 2015, she has invited students to work alongside local landscape architecture and design students, broadening students' perceptions of the discipline. Her work guides students through planning strategies that reconsider design in service of diverse communities and frames social urbanism as a means for inclusive development across territories.
"I am excited to be joining the faculty and students in the College of Design," Bellalta states. "The caliber of the students and the scholarship of the faculty are fundamental to expanding the social and environmental focus of urbanism and the landscape architecture discipline today. I continue to explore means for understanding the ways in which communities are intimately connected to their landscapes and look forward to working together to influence urbanization in the future through this lens."
María received her MLA from Harvard University, Graduate School of Design, with prior studies in environmental psychology from the University of Notre Dame. Her professional experience includes positions with Buró Verde Arquitectura, Martha Schwartz Partners, Sasaki Associates, and Copley Wolff Design Group.
María is a trustee for the Boston Society of Landscape Architects, ASLA Delegate to the International Federation of Landscape Architects – Americas Region and serves on the Americas Council of Landscape Architecture Schools. She has engaged in academic collaborations with Universidad Pontificia Bolivariana, Colombia, and Centro Metropolitano de Arquitectura Sustentable in Mexico City, among other academic institutions in Latin America.
Dean Hoversten thanks the search committee, chaired by Tsai Lu Liu, for its important work.