Alumni Experience
Duda Traveling Fellowship Offers New Perspectives on Latin American Architecture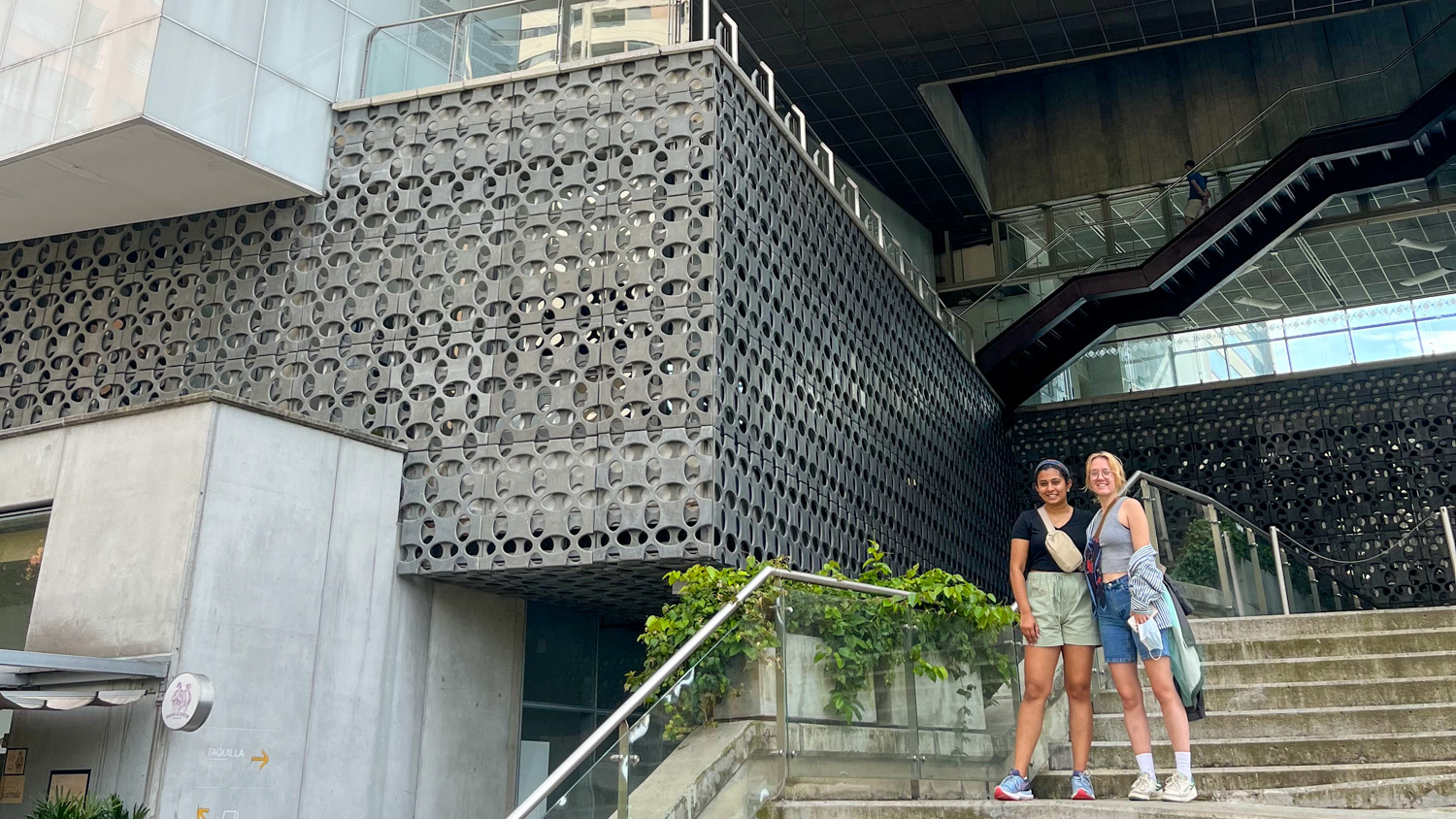 An Unlikely Pair
If you asked classmates Anusha Khansaheb [B.Arch. '22] and Caroline Anderson [B.Arch. '22] if they would be traveling Latin America together before the summer of 2022, you would likely be met with a look of disbelief.
During her time at the college, Anusha wanted to work in historic preservation and investigate structures through a historical lens. Meanwhile, Caroline was focused on her passion for public interest design and the social and ethical aspects of architecture.
Although they had different interests within their discipline, both agreed that the curriculum at the college was too focused on the study of architecture through a European lens.
"We knew that if we submitted applications individually, we'd have to compete with each other. But if we applied together, then we could travel together," Anusha says.
"Latin America isn't represented well in our curriculum," says Caroline. "We wanted to pick cities with different historical and cultural backgrounds." The two students wanted to see how the landscape influenced architecture and explore four different cities with long, unique histories.
With the help of professors Burak Erdim and Patricia Morgado, the duo narrowed their itinerary down to four locations throughout Latin America: Mexico City, Mexico; Medellín, Colombia; Quito, Ecuador; and Buenos Aires, Argentina.
One goal of the trip was to share lessons learned about the intersection of architecture, society and culture with students and faculty back in Raleigh. They even started their own Instagram channel documenting their experiences as they happened.
Urban Layers
The students began their investigation into the impacts of architecture in Latin America with the Monroe Doctrine of 1823, which opposed European colonialism in Latin America and encouraged the pursuit of Latin American self-governance.
Over the subsequent 200 years, Latin American architecture was used to assert ideologies, form identities and establish unique cultures – all of which painted a complex and multifaceted picture of each of the cities identified.
With the help of architects and alumni of the college working in these cities, Anusha and Caroline studied architecture and urban environments to gain an understanding of how architecture has been used to create identities and claim power.
"These countries have more recent histories in terms of post-colonialism," says Caroline. "We wanted to pinpoint the identities those countries attempted to project globally. A big part of our investigation focused on how the countries worked to reclaim their history and their past, while also grappling with their indigenous roots."
To that point, the students cited their experiences in Medellín, which is still recovering from its image as the dangerous city it was a few decades ago. While the city is currently focused on implementing new initiatives to increase beauty and safety, much of the efforts are perceived locally as facelifts that rewrite the region's history.
For example, the students recalled one project they encountered – a huge library built on the hillside in a less-affluent neighborhood outside the city center. While the project was intended to serve the community in which it was built, the location's topography made the foundation unstable – leaving the building structurally unsound, empty and unused by the local population. Now it is widely regarded as a vanity project.
"Architecture can do a lot of good," says Anusha. "But if it's not backed up by policies or regulations, then how sustainable is your intervention going to be five or ten years down the road?"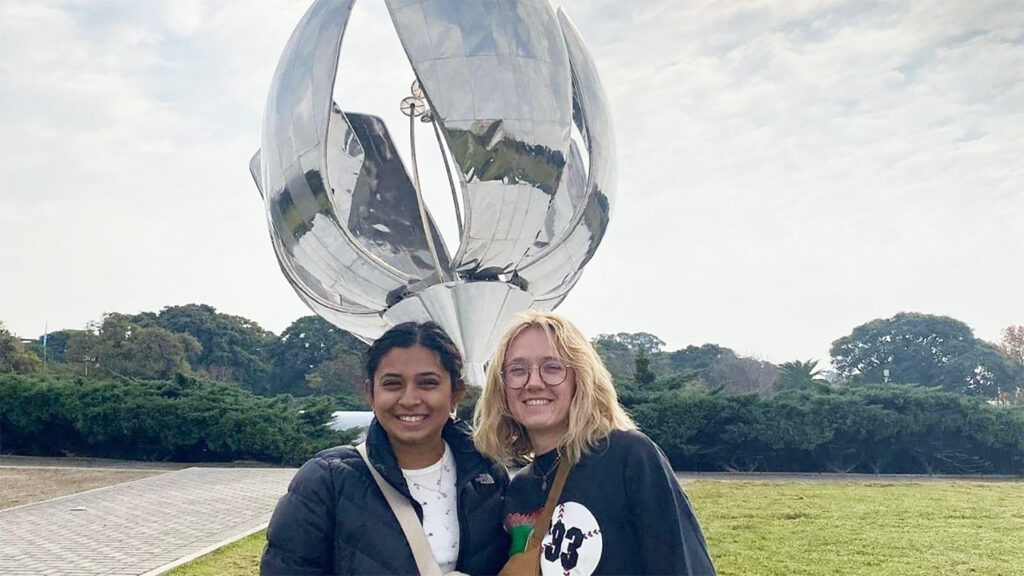 The Journey Isn't Over
Since returning from the month-long journey, Caroline has started work as a designer for a local firm in Durham, NC.
"This journey confirmed what I want to do in the future, which is large-scale public infrastructure projects," says Caroline. "You can look at these amazing buildings when you travel and refine your style and tastes. But I feel what's more important is how the experience helped me learn about history and culture. Programs like this help you think critically about the places you visit and the impact these places have on people."
Anusha has also launched into the next phase of her career, beginning a Master of Science in Historic Preservation at the Weitzman School of Design at UPenn. She hopes to work in preservation at the international level in policy and planning.
Both graduates plan to return to the College of Design campus in 2023 to share their research with students and faculty.
About the Traveling Fellowship
The Linda and Turan Duda Traveling Fellowship is an annual scholarship available to architecture graduates who have demonstrated academic and design excellence. Turan is an alumnus [B.Arch. '76] of the college and partner of Duda | Paine, an award-winning, Durham-based firm responsible for designing Talley Student Union.