External Recognition
Student Projects win AIA ASPIRE Awards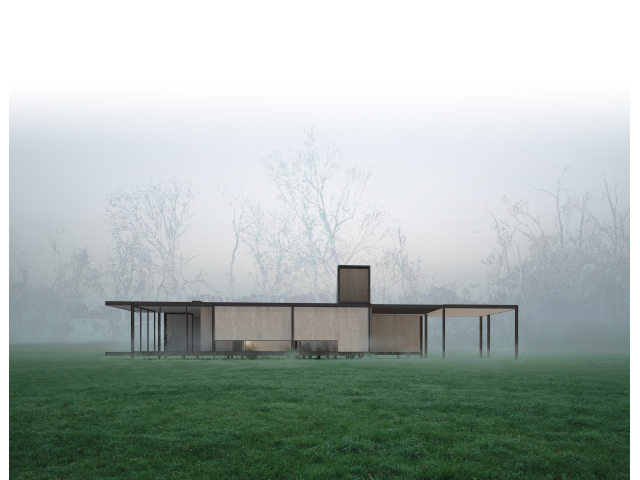 Three of our student teams won AIA South Atlantic Region Aspire Awards: Maggie Kroening and Connor Schwartz (Diffusion: Revealing the Forest Within), Hannah Smith (Brownsville Point of Entry), and Emily Cedeno (The House for Listening). NC State students won three of the five awards this year, and have won 10 out of 15 awards in the last three years.
The Aspire Design Awards program seeks to highlight the diverse range of projects by architects within the states. The AIA believes that awards programs should be carefully structured so that the selection and recognition of honorees elevate the general quality of architectural practice, establishes a standard of excellence against which all architects can measure performance, and informs the public of the importance of design.
Diffusion: Revealing the Forest Within
Maggie Kroening, Senior, Bachelor of Environmental Design in Architecture
Connor Schwartz, Senior, Bachelor of Environmental Design in Architecture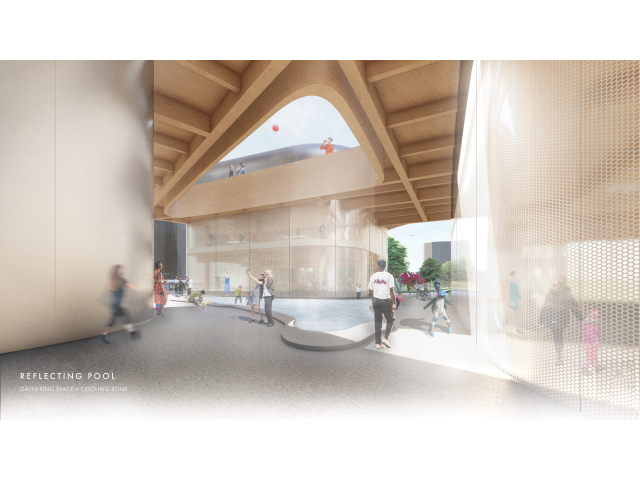 Diffusion examines the forest condition and the interior-dominant scheme prevalent in Atlanta in order to blur the relationship between street and interior. Utilizing variations in opacity and the interplay of skylights generates the notion of walking underneath trees in the forest. Thus, the process sought to reject the discrepancies of the interior-facing building archetype, allowing the complexities of Atlanta to come into play. This generated the environmentally-conscious heavy timber structure and custom floor plate. The programmatic layout is diffused within three volumes, generating communal zones underneath and above a connecting floor and around cores of light.
Brownsville Port of Entry
Hannah Smith, Bachelor of Environmental Design in Architecture, '22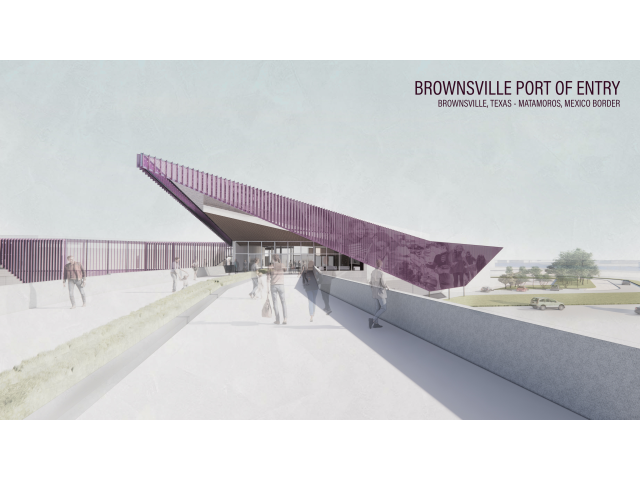 The Brownsville Port of Entry redefines the journey from Matamoros, Mexico to Brownsville, Texas. Currently located in the southernmost tip of Texas at the Gateway International Bridge over the Rio Grande, this port of entry encounters thousands of passenger cars and pedestrians every day. Crossing the Mexican-United States border comes with many uncertainties, yet a port of entry has the opportunity to create a memorable and reflective experience for anyone who encounters its normally unwelcoming walls. This site explores the sequential nature of moving across borders while reintroducing the cultural history and interaction that once existed between the two countries.
The House for Listening
Emily Cedeno, Bachelor of Architecture, 5th Year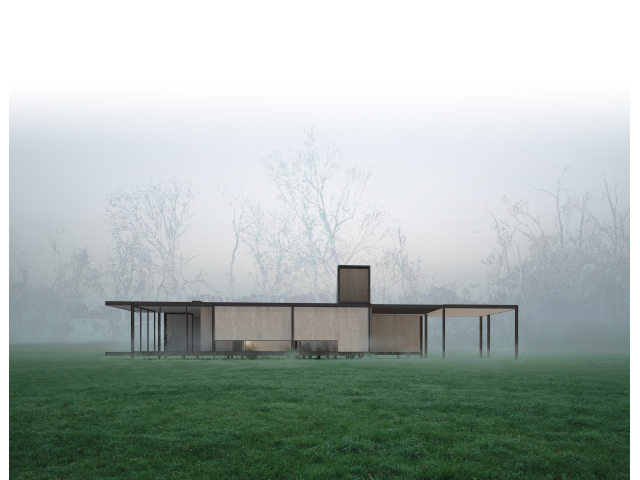 House for Listening celebrates a landscape of opposition. A tamed field of orthogonal plantings meets a wooded periphery, carved by water and time. Perched on the topographical barrier that divides these two worlds, spaces arrange themselves in respect to sound and silence. Spaces for gathering are placed in the quiet soundscape of the field encouraging conversation, music, and dance. Intimate spaces cantilever into the dense treeline for moments of reflection and rest. At the dwelling's center is a courtyard capturing the essence of opposition. Acting as a place and threshold, this indoor outdoor space is where sound and silence meet.