Newswire
Gene Bressler steps in as interim department head of Landscape Architecture and Environmental Planning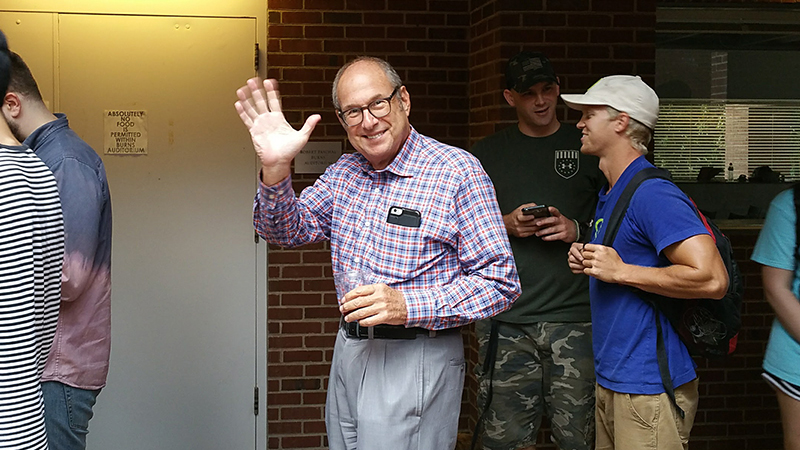 Eugene Bressler will serve as interim department head of landscape architecture and environmental planning following Meg Calkins' retreat to the faculty at the beginning of July. Bressler returns to the college from retirement, where he served as head of the department from 2006 until his retirement in 2018. He will serve in the position until next spring.
"We are delighted to have Gene stewarding the department during this interim period," says Dean Mark Hoversten. "Gene led the department successfully for twelve years, pioneering the department's Design + Build program, a departmental lecture series, and a student/practitioner mentor program."
Bressler is a fellow of the American Society of Landscape Architects (ASLA) and has been named Outstanding Administrator of the Year (2006) by the Council of Educators in Landscape Architecture (CELA) for his leadership and contributions to teaching.
His previous work includes positions at the University of Colorado at Denver and the University of Oregon at Eugene, as well as Dynamic Graphics, Inc., the developer of internationally recognized software used in numerous mapping, modeling, and visualization technologies in terrain, natural resource, national defense, and land use applications.
His research and teaching activities focused on urban growth, sustainable development, and planning and design strategies challenging sprawling suburban development. In honor of his achievements and contributions to the college, the College of Design established the Eugene H. Bressler Landscape Architecture Faculty Award Endowment to provide opportunities for extraordinary faculty research, teaching and outreach.
Bressler resumes the helm following Meg Calkins' return to a faculty position. During her tenure as department head from 2018-2022, Calkins furthered the success of the department, increasing enrollment by 50% and reclassifying the curriculum as a STEM program, broadening its reach to international applicants.
Dean Hoversten is thankful to Meg Calkins for her dedication to the position and for her leadership over the past four years.