Alumni Experience
Mark Templeton Wants You to Think Outside the Box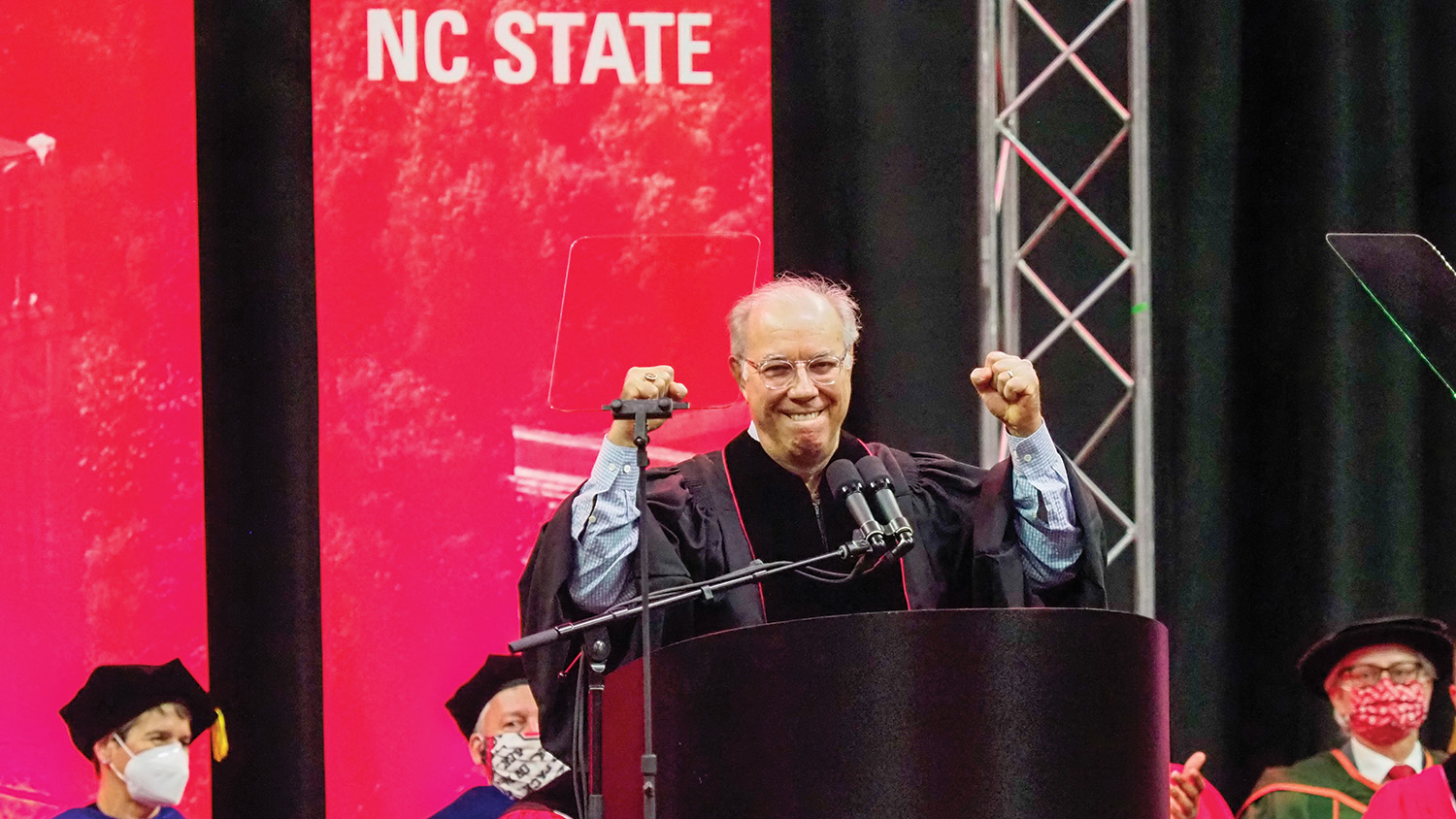 Story by Brent Winter
College of Design alumnus Mark Templeton, NC State's fall 2021 commencement speaker, crowned a storied career several years ago by retiring as CEO of Citrix, a multibillion-dollar software company. So you'd probably never guess that Templeton's first job fresh out of school was as a draftsman for a sheet metal and roofing company; or that a year and a half after his promotion to the CEO position at Citrix, the company's board of directors very publicly demoted him for making a critical mistake.
Setbacks Always Happen
"Setbacks always happen," Templeton said in his commencement address. "No one has ever been successful without accumulating scars that hurt."
Over the course of his career, Templeton has learned a thing or two about success, setbacks and the power of design thinking, and he shared some of that accumulated wisdom on Dec. 14 with NC State's most recent crop of graduates, as well as in a recent interview with Designlife.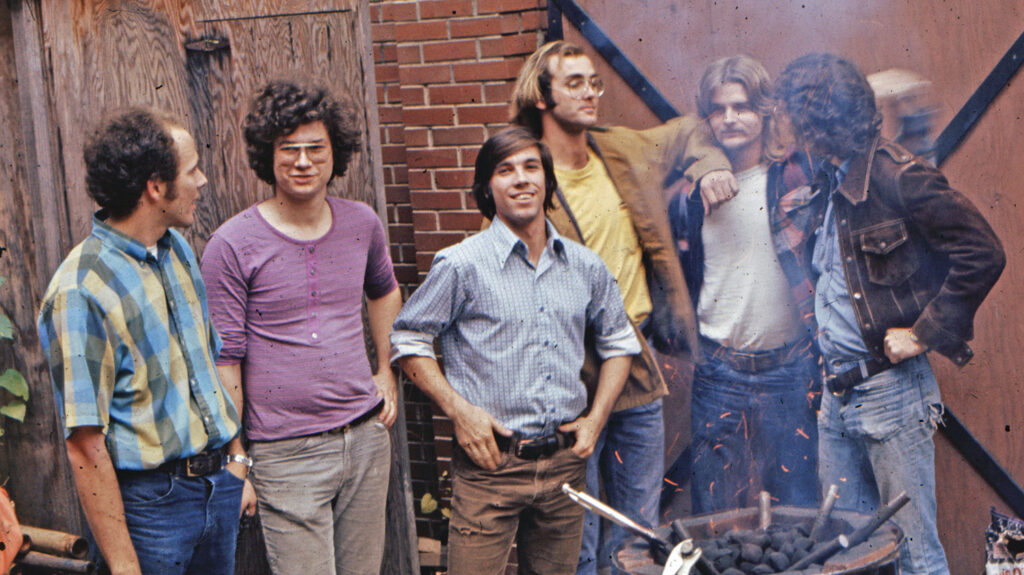 Templeton said the bachelor's degree he earned from the School of Design (as the college was then named) in 1975 provided a solid foundation for much of his later success.
"The education I got at NC State made me a better designer, communicator and critical thinker," he said.
When Templeton first enrolled at NC State, he didn't even want to be a designer; he started off as an engineer. But every day as he walked to his engineering classes, he would pass the School of Design — and he liked what he saw there: "I'd see students working feverishly, carrying portfolios of work, sketching ideas, building prototypes, creating, innovating and imagining," he told his commencement audience. "I was green with envy. Intuitively, I wanted to be one of them. I couldn't really explain why. I just knew."
Templeton transferred into Design and earned his degree in product design, even though he never thought he would be a great design practitioner. "After I got my degree, what I learned — and it took a few years — is that I had gotten a degree in something even more powerful than product design, and that's design thinking," he said.
Learning to Think Outside the Box
In the tech business, the creative process is critically important because you're always anticipating customer needs to invent ideas and products that haven't been imagined before. That's where Templeton's NC State education served him well, he said.
"The core training at the School of Design was based on the technique of the Bauhaus school, which spends the first two years teaching you how to think outside the box," Templeton explained. "It erases the in-the-box training you've had through your primary education, and it takes you to a place where can get out of the box, look back at it, reframe the problem and reimagine the solution. Once you've acquired that skill, you can defeat the most powerful force in the universe: the force of inertia."
NC State is also where Templeton first learned how to survive a setback — and how to see the value in it — by participating in design critiques.
"Very rarely did someone hit it out of the park and have the critique jury say this is the best thing they'd ever seen," he recalled. "It didn't work that way. The process was designed to poke holes in your thinking, to get you to think more deeply and innovatively. Sometimes people got upset because they would put everything they had into a presentation, only to see their work torn apart."
An older student told Templeton the way to get the most out of design critiques was to make sure you learn something from it that you can apply to your next project.
"That made a big impression on me in terms of my philosophy of life," he said. "It turned out to be a very useful philosophy in the tech industry, too. The idea of failing fast really matters. You try a business direction based on some idea; let the market provide the critique; then learn from that, pivot and improve the next time."
Transforming Citrix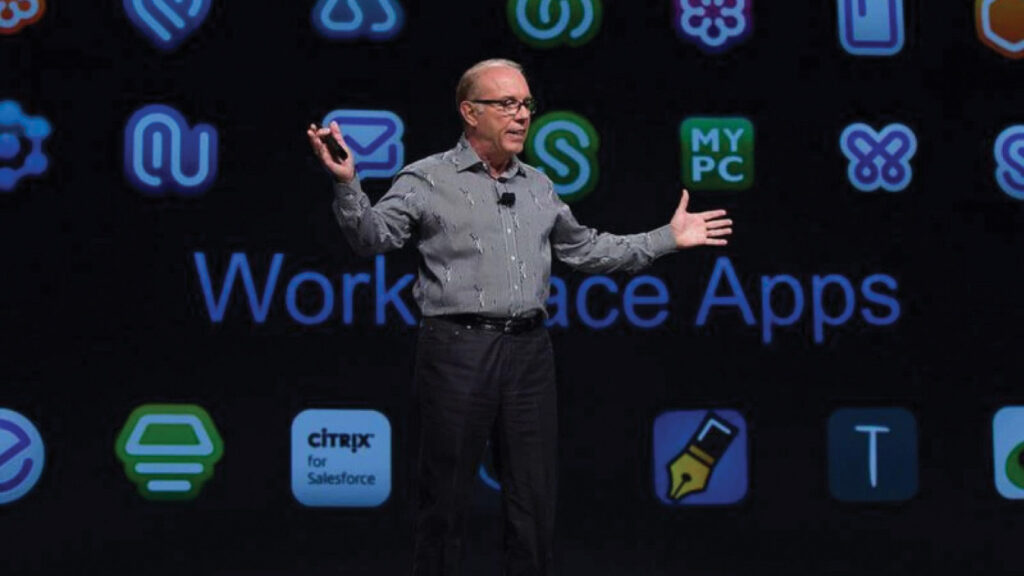 After Templeton's demotion from the CEO post at Citrix, he didn't resign, as many of his well-meaning friends urged him to do. In his statement to the board of directors in which he accepted a lower-level job with the company, he said, "I drove us into this ditch, and I'm going to get us out."
He went on to do exactly that, which is why the board made him the CEO again less than a year later. In Templeton's two decades at Citrix, he led the company's growth from a $15 million business with one product to a global powerhouse with annual revenues of over $3 billion, 100 million users worldwide and 10,000 employees.
Today, Templeton is still putting his training in design thinking to use as an active board member of both public and private companies, advising entrepreneurial teams from startup to scale-up.
"The NC State idea of Think and Do captures the essence of the design thinking process," he said. "Sometimes I tell people that everyone should have a design degree. It sets you intellectually free."