Research + Innovation
A New Way To Measure: Bringing Drone Technology to Landscape Architecture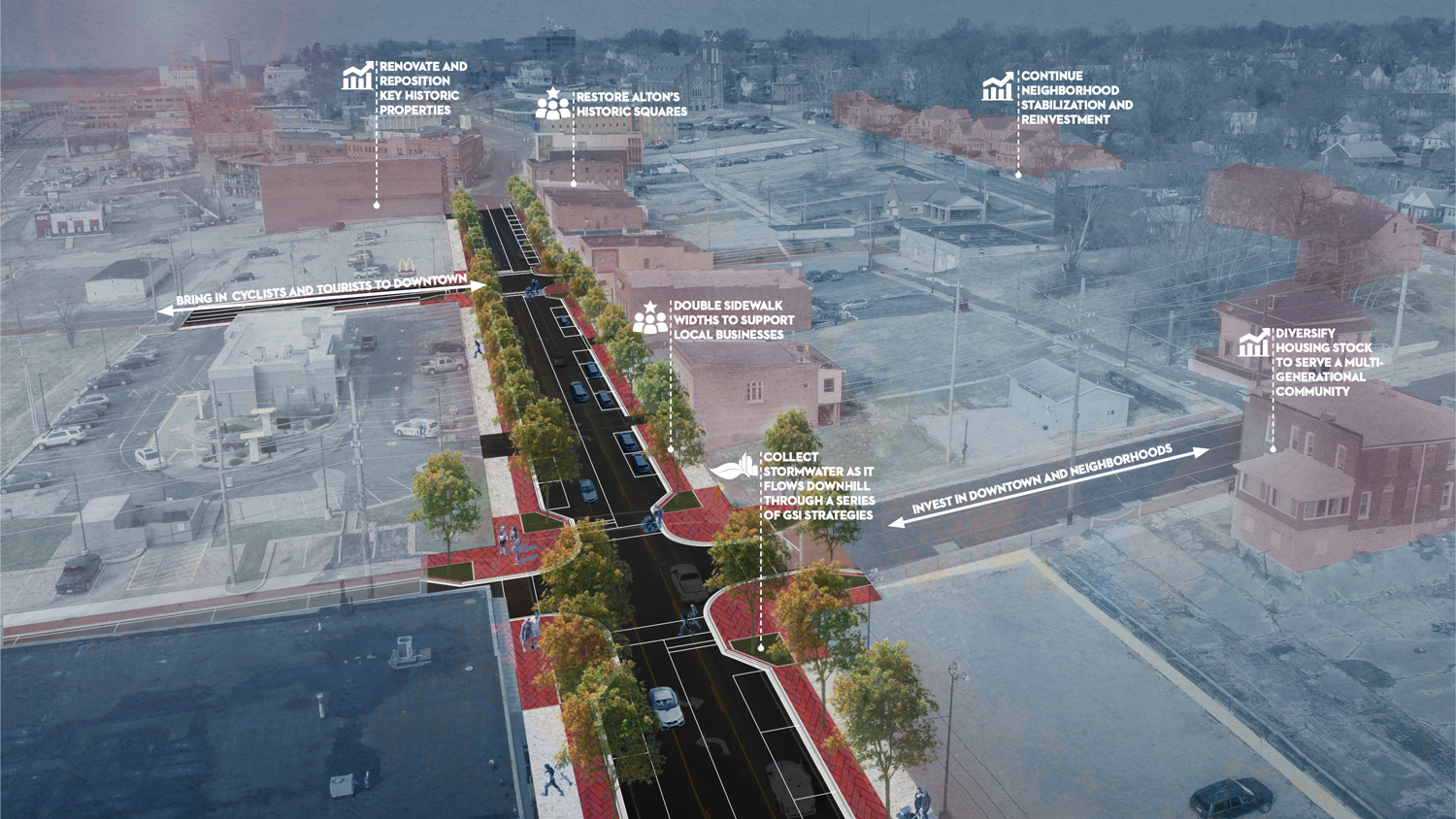 By Miriam Antelis
With the help of NC State's Institute for Transportation, Research and Education (ITRE), Emily McCoy, associate professor of practice in landscape architecture and environmental planning, has been flying drones across campus for the past five years. But she's capturing more than the beauty of the landscape.
McCoy and the students in her landscape performance class have been using tools such as drones with thermal cameras to evaluate how different landscapes across campus perform from a sustainability standpoint.
McCoy's resources were much more limited when she started teaching the class in 2015, with she and her students measuring the temperatures of different landscapes by hand. But she was able to purchase research tools after receiving a Sustainability Fund grant, which also allowed her to partner with ITRE to fly the drones.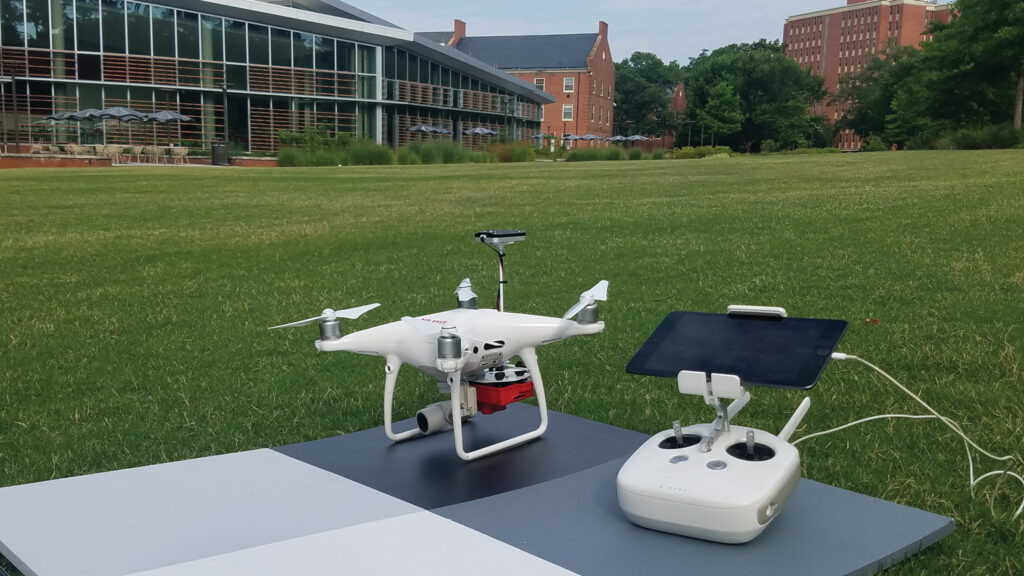 The drone-based research project will help identify the ways in which different landscapes and designs can mitigate the negative impacts of urban heat islands across campus.
"Built infrastructure in urban areas, such as buildings and sidewalks, often gets pockets of heat that, in Raleigh, can sometimes be 20 degrees hotter than a more rural area outside of the city boundary," said McCoy. "These pockets of urban heat can exacerbate the issue of energy use so that buildings have to work harder and use more energy to cool, and are also linked to health concerns such as asthma."
The project also complements the course material with a visual element to help students make the connection between design building and actual performance.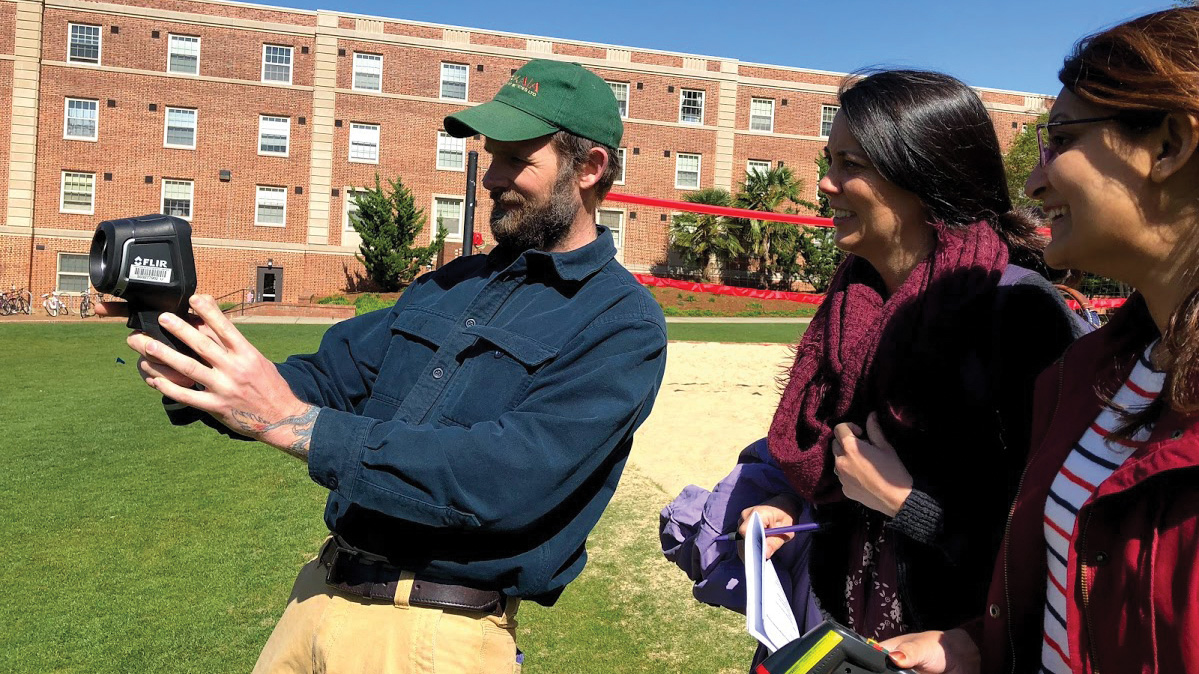 One part of the project, for instance, involved comparing traditional landscape designs on campus, such as lawns and walkways, to the more biodiverse designs built by the Department of Landscape Architecture and Environmental Planning's hands-on program Design + Build. The findings showed that Design + Build's landscapes — which include rain gardens outside Syme Hall — are more effective than traditional landscapes at managing stormwater, mitigating the urban heat island and providing respite for students and faculty.
Beyond NC State, drones allow landscape architects to collect large amounts of data while providing a quicker feedback loop. These perks can help them understand how they can embed higher-performing design from a sustainability standpoint.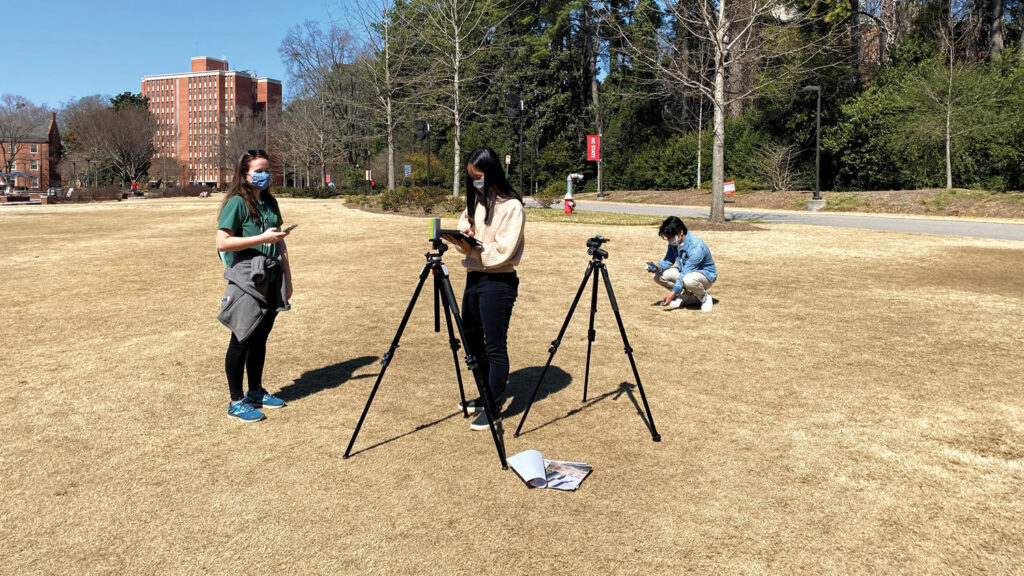 Drones also serve as a visualization and storytelling tool, which makes it easier for landscape architects to educate communities about the impact of environmental issues in their area, such as climate change or loss of habitat.
In southeast Raleigh, landscape architecture firm Design Workshop — where McCoy also serves as a principal — worked on a new park and art installation project for Rochester Heights Historic District, the city's first African American subdivision.
The low-lying neighborhood experiences frequent flooding, and the landscape architects were tasked with figuring out where to enhance hydrological zones and existing ecological ecosystems while keeping its historically significant sites intact.
McCoy and her team had limited resources for the project, and drones helped them map the site in 20 minutes and at a much lower cost than a survey. Obtaining a survey would have taken three to four months and cost about $20,000, she said. Even though a survey is more accurate and is required for the final design, the drone imagery allowed McCoy to gather the information needed to begin the planning process and apply for funding.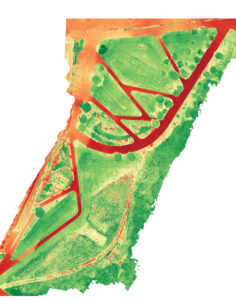 "We were able to use the photography and video captured by the drone as part of the storytelling aspect to help engage the community and get feedback," she said. "Through that process, we found ourselves collecting oral histories as a mixed-media approach to storytelling about place."
With drones becoming safer and more affordable, McCoy hopes to see their use expand within the field of landscape architecture and environmental planning.
"Drones are becoming pretty standard in our practice, but there's still a lot of work for landscape architecture to catch up with them on their capabilities. We're slowly getting there," said McCoy.