Alumni Experience
Learning Beyond the Classroom: An Alumnus Celebrates a Patent Award Milestone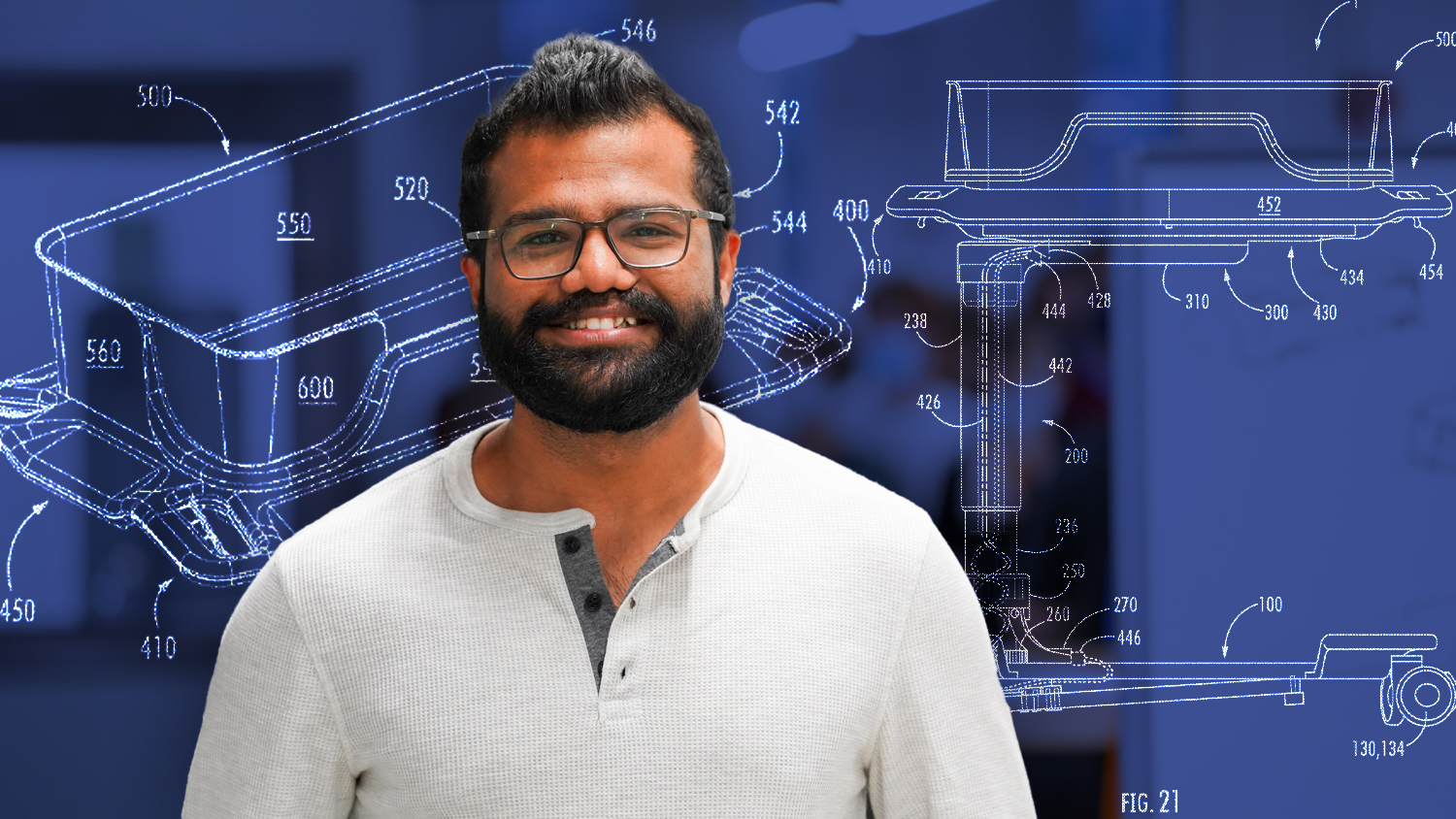 Prasad Joshi is a 2018 graduate from the Master of Industrial Design program at the College of Design, and was recently awarded a patent along with fellow student Charity Kirk for their work on a bassinet design.
The design initially started as a project in Associate Dean Sharon Joines' studio course which invited collaborators from UNC's School of Medicine as well as new mothers to provide critical perspectives on how the specialized bed for newborns can be improved.
Joshi shared his experiences with applying an interdisciplinary approach to a new design, the importance of collaboration and how a student project became a patented product.
Tell us about your background: When did you become interested in
industrial design?
I studied mechanical engineering for my undergrad degree in India. As I approached the end of my program, I realized I was very much interested in a field that requires creative problem-solving.
I wanted to do work that is not only extremely rewarding but also offers solutions that actually help people in a tangible way. When I read about industrial design, it felt like a perfect fit for me. It is a combination of technical and creative problem solving, which has become my passion and, luckily, my profession.
Where did the bassinet project start? What did the design process look like from your perspective?
The bassinet project started as a school project while I was at NC State taking a studio course with Dr. Sharon Joines in the College of Design. The semester-long project was working with a team of maternal-infant health specialists from UNC led by Dr. Kristin Tully, and it had three phases: research, ideation, and prototyping.
"These products help real people, and the problems I solve at my desk—in sketches and software and prototyping—those solutions have a compounding impact." – Prasad Joshi [MID '18]
The students were split into groups for the first research phase. We got a chance to visit the UNC hospital to observe The students were split into groups for the first research phase. We got a chance to visit the UNC Medical Center to observe and study a maternity room, and we interviewed healthcare professionals and mothers about their experiences. The second phase involved sketching and ideating multiple concepts to address the pain points that we learned in phase one.
After multiple rounds of ideation, we finalized our designs under the guidance of Dr. Joines and started working on prototyping for the last phase. We all built a full-scale prototype of our final designs, and we invited mothers who recently had babies to test our designs and give us feedback. This feedback informed the final adjustments we made to our designs.
We presented those designs to the school faculty, the UNC team, and designers from Trig, the design consultancy that would then go on to professionally design the medical device.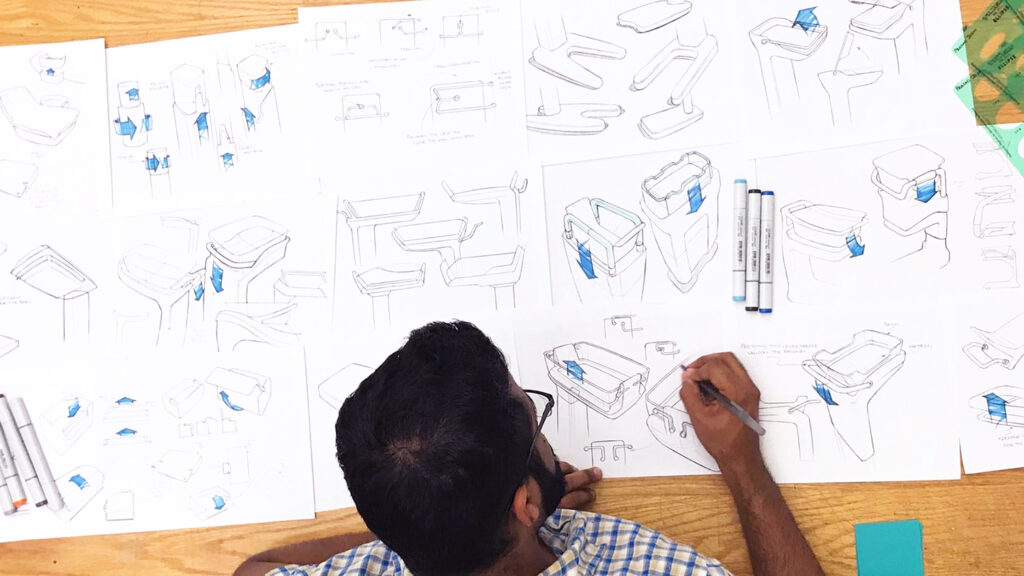 Who else was involved in this project and what role did they play? How would you describe your team dynamic?
After students finished their work, UNC continued collaboration with Trig for further development. Ty Hagler, the Principal of Trig, had been guiding all the students through the design process and was a part of the final presentations.
He and his team partnered with Dr. Tully to identify the best designs from student work and improve them further. I continued the work I did as a student on this project at Trig as I joined the Trig team after I graduated. I worked with Ty and Patrick Murphy, a Senior Industrial Designer at the firm, to design and build the first-generation prototype, which Dr. Tully named the Couplet Care Bassinet.
It was a great learning experience for me as I transitioned from being a student to working in a professional setting. It was significantly rewarding to see a sketch I made a few months prior become a reality as we built our first functional prototype at Trig.
What is the impact of having a patent for this product? Is there something that differentiates it from other similar items?
The Couplet Care bassinet is unique in the way it provides new mothers with easy access to their babies in their hospital rooms. It is designed to enhance visual and physical access to newborns, reduce infant risk, and support postpartum recovery.
The bassinet design may promote a strong bond between mothers and their babies through proximity and skin-to-skin contact. Additionally, it can reduce dependency on partners or nursing staff for infant handling issues in the first few hours and days of life.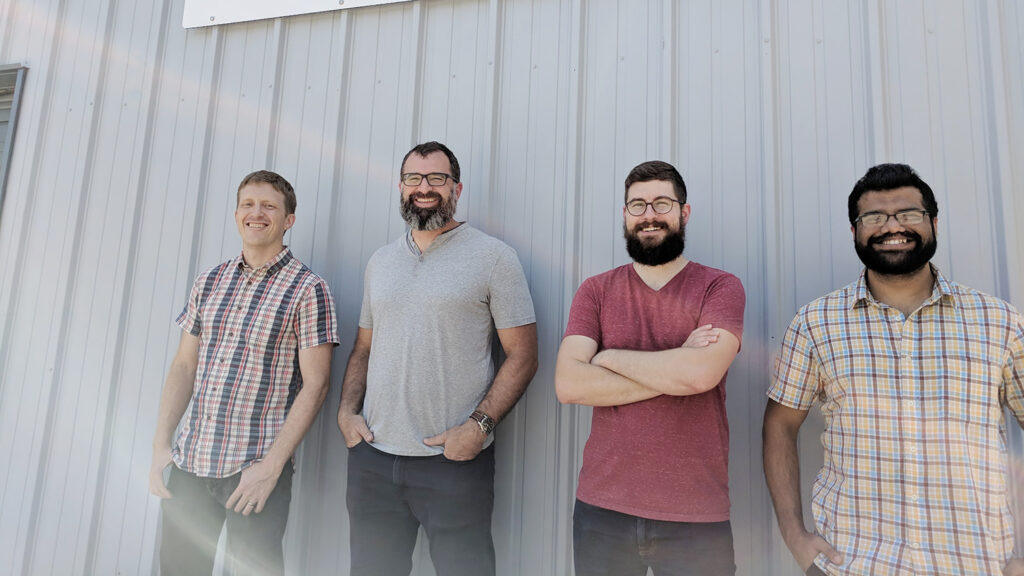 In your opinion, why is this type of work important? Who do you hope to serve?
Medical devices not only save lives, but they also have the capacity to improve one's quality of life. I find it exceedingly rewarding to design in that industry. These products help real people, and the problems I solve at my desk—in sketches and software and prototyping—those solutions have a compounding impact. I get to serve communities and individuals I will never meet. I am incredibly proud to do that work.
Are there any other projects that you are working on that you're particularly excited about?
Currently, I work at another design consultancy firm in Raleigh. We work on a wide array of products, but our main focus includes products in the medical, military and outdoor industries.
The variety in the projects keeps my mind really engaged. A few exciting projects I finished recently include an outdoor device for artists and a new innovative grill. I'm not at liberty to share much about a lot of the projects I work on because so many of the products haven't made it to market yet.
What I can say is it's a privilege to do work that challenges me, unlocks my creativity, and is useful to people.
About Couplet Care
Couplet Care, LLC develops tools to improve patient safety and clinical efficiency while promoting positive parent and infant health outcomes. For more information visit www.coupletcare.com
About Trig
Trig is an award-winning industrial design firm focused on excellence in insights and ideation, design and development, and brand and digital services for entrepreneurs and product development teams around the world. www.trig.com