Research + Innovation
Dr. Traci Rose Rider releases new book on health-focused building standards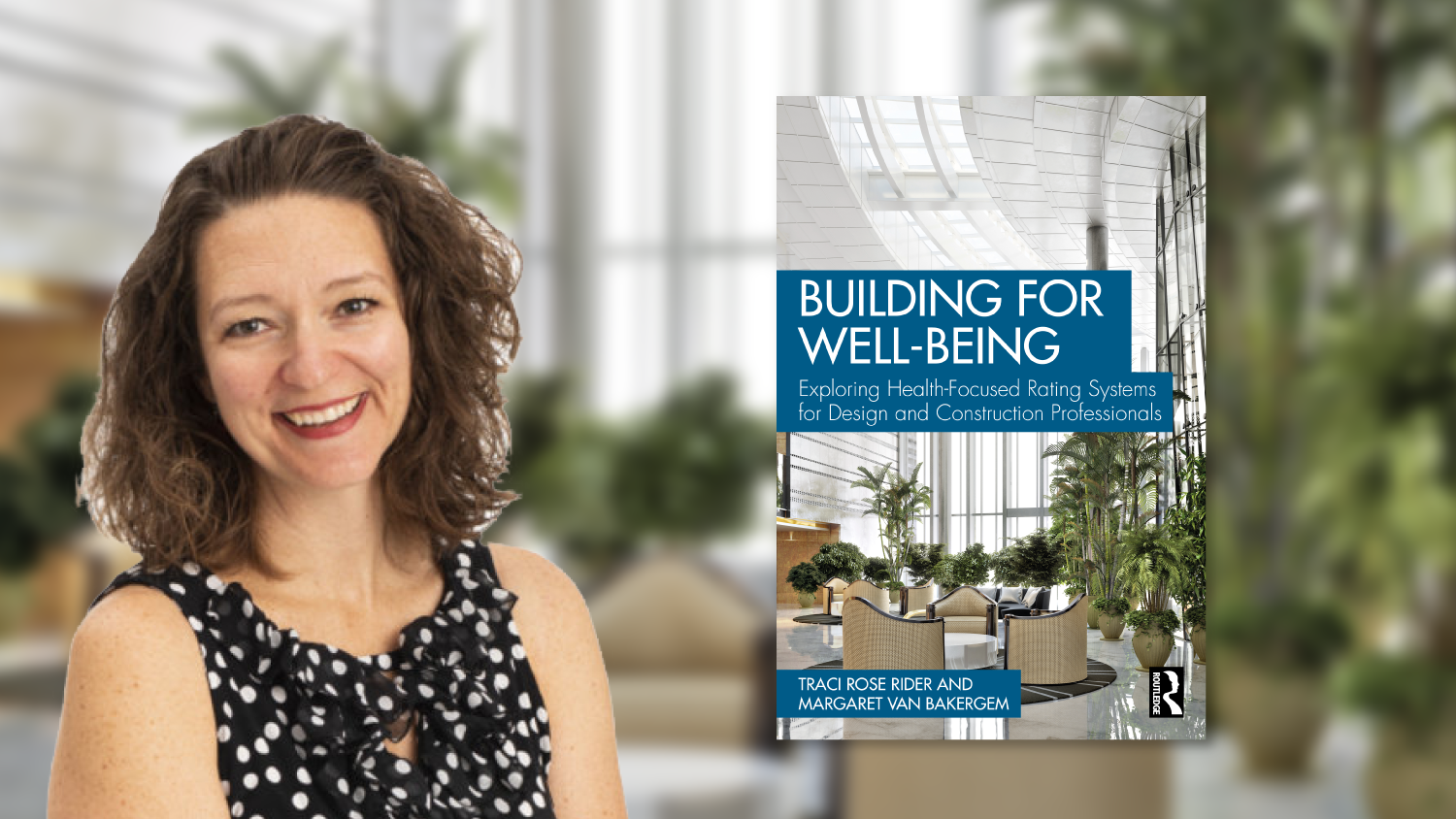 Dr. Traci Rose Rider, assistant professor of architecture and member of the Doctor of Design and PhD faculty, has recently released a new book titled Building for Well-Being: Exploring Health-Focused Rating Systems for Design and Construction Professionals with co-author Margaret van Bakergem.
Author Traci Rose Rider describes the book, saying: "We hope that this book will allow designers and stakeholders in the industry to engage more meaningfully with issues of health. Architects aren't trained in the realm of health or health strategies, and while there are organizations outlining standards and thresholds, it's been really difficult for design professionals to internalize these concepts. We hope this book will help with both understanding and implementation."
Building for Well-Being is the first introduction to health-focused building standards for design and construction professionals. More than a summary of the state of the field, this practical resource guides designers, builders, developers, and owners through considerations for incorporating WELL®, Fitwel®, and other systems from the planning phase to ground-breaking and beyond. Side-by-side comparisons of established and emerging health-focused standards empower building professionals to select the most appropriate certifications for their projects. Drawing on the authors' backgrounds in sustainable design and public health, chapters on the evolution of the green building movement and the relationship between health and the built environment provide vital context for understanding health-focused standards and certifications. The final chapter looks toward the future of health and the built environment.
This is Rider's third book. She frequently presents at both academic and professional conferences on various aspects of green, sustainability, integrated design and community engagement.
Authors
Traci Rose Rider, PhD, is a LEED®- and WELL®-accredited architect and an Assistant Professor of Architecture at North Carolina State University's College of Design. Her research focuses on the use of the built environment as a health intervention, particularly in under-resourced communities. She has been featured in Dwell magazine and Vanity Fair's 2006 Green Issue and was granted the prestigious individual US Green Building Council Leadership Award in Education.
Margaret van Bakergem, MPH, PhD, is a Fitwel® Ambassador with early career and academic experiences of public health research from Washington University in St. Louis and Vanderbilt University in Nashville, TN. She completed her PhD at North Carolina State University in 2020 and is currently a Research and Data Strategist for PlayCore where she strives to use the power of data to translate research into meaningful and actionable strategies for the development of healthy and sustainable communities.