External Recognition
Big Data, Big Design: Why Designers Should Care about A.I.
Professor of Graphic Design Helen Armstrong has a new book about artificial intelligence and machine learning, all through the lens of a designer.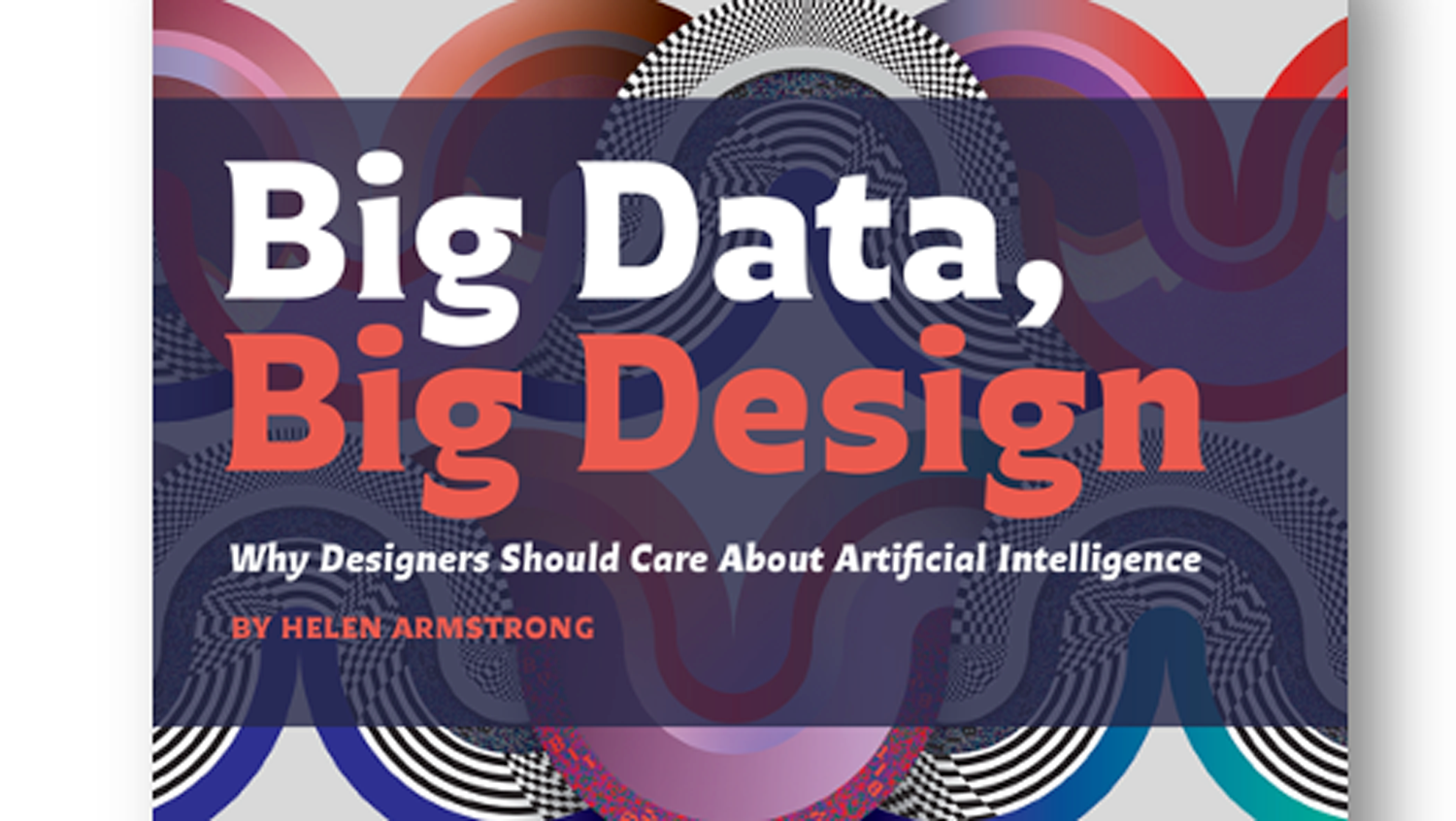 Big Data, Big Design provides designers with the tools they need to harness the potential of machine learning and put it to use for good through thoughtful, human-centered, intentional design.
Enter the world of Machine Learning (ML) and Artificial Intelligence (AI) through a design lens in this thoughtful handbook of practical skills, technical knowledge, interviews, essays, and theory, written specifically for designers. Gain an understanding of the design opportunities and design biases that arise when using predictive algorithms. Learn how to place design principles and cultural context at the heart of AI and ML through real-life case studies and examples. This portable, accessible guide will give beginners and more advanced AI and ML users the confidence to make reasoned, thoughtful decisions when implementing ML design solutions.
From the Author: Designers stand at the verge of a great professional opportunity: artificial intelligence. This technology enables computers to study the world and make predictions using unstructured data. We can speak to machines—and machines can speak back. We can gesture to devices, expressing emotion and intent, and machines can respond meaningfully. We can look to computers not just for interaction, but for companionship. How can designers adapt and thrive in this evolving terrain? How might we map out new brands, platforms and experiences between human and machine? What dangers must we address? What destructive ideologies must we reveal? What possibilities for a better future might we explore and prototype? Big Data. Big Design: Why Designers Should Care About A.I. takes on these questions.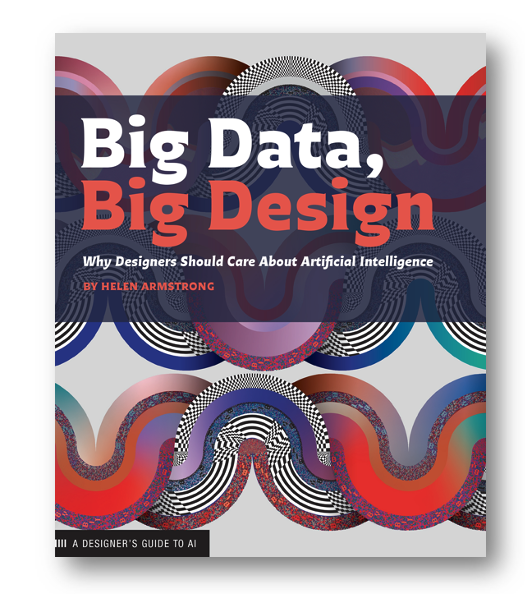 About the Author
Helen Armstrong
Professor of Graphic & Experience Design, Director of Graduate Program in Graphic & Experience Design