Student Experience
MLA Student Stephanie Kelly Chosen as a 2021-22 Global Change Fellow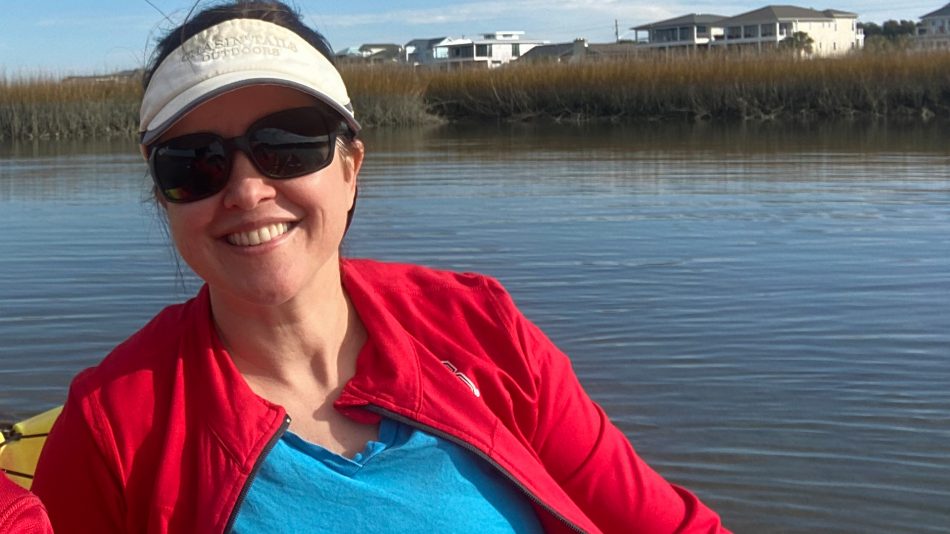 The Southeast Climate Adaptation Science Center recently welcomed its 10th cohort of Global Change Fellows, and among them is Stephanie Kelly, a graduate student in Landscape Architecture and Environmental Planning and Marine, Earth and Atmospheric Sciences.
The Global Change Graduate Fellows Program is designed to train the next generation of global change scientists by providing financial, scientific, and professional development support for graduate students who are interested in multi-disciplinary research. They come together across disciplines to discover, collaborate, and share their knowledge with diverse stakeholders. Additionally, students need to be dedicated to making the science related to climate change better, where better means more true, of a greater impact, or, as our land grant mission dictates, more ethical and just. This program is sponsored by the USGS Southeast Climate Adaptation Science Center and NC State University.
Read more about Stephanie's statement of purpose and description of research below, or watch the short video on her above.
Statement of Purpose:
Growing up in North Carolina I was introduced to the wonders of nature through play and the exploration of its diverse ecoregions. As I grew, I watched as the land, its resources and culture were rapidly transformed. Bearing witness to this rapid urbanization, coupled with my love of art and the environment, fueled my decision to become a landscape architect. It ignited my passion for conservation and sustainability in the built environment, and volunteerism to promote those ideals.
In 2014, I married and moved to Wilmington. Every year since moving to the coast, I have experienced extreme weather associated with climate change. This has included severe rain events, nuisance flooding attributed to sea-level rise, and slow-tracking wet hurricanes like Matthew, Florence, and Dorian. Living with the impacts of climate change and watching the continued pace of urbanization throughout the state, sparked an urgency to take greater action in my personal and professional domains. A few years ago, I learned about new program opportunities at NC State and decided the time was ripe to return to school and reorient my career path. Currently, I am pursuing a Post-Professional Master of Landscape Architecture, a Master of Climate Change and Society, and a graduate certificate in Disaster Resilient Policy, Engineering and Design.
Description of Research:
My research focuses on an interdisciplinary approach to ecosystem service and resilient site design strategies, alongside broader planning and policy initiatives. This is rooted in a high-level understanding of climate change dynamics and literacy. I am especially interested in how site design and policy inform one another, along rapidly developing coastlines. I am in the process of planning an exploratory research case study tour abroad in Europe for the summer of 2022, where I will be looking at innovative sustainable development projects, policy initiatives, and partnerships within the EU. To gain applied experience, I will be taking the interdisciplinary Coastal Dynamics Design studio offered through the Department of Landscape Architecture, and I will identify and carry out an NC coastal community resilience capstone project.