Student Experience
Why Can't we be Friends? Cementing the Relationship Between Architects and Engineers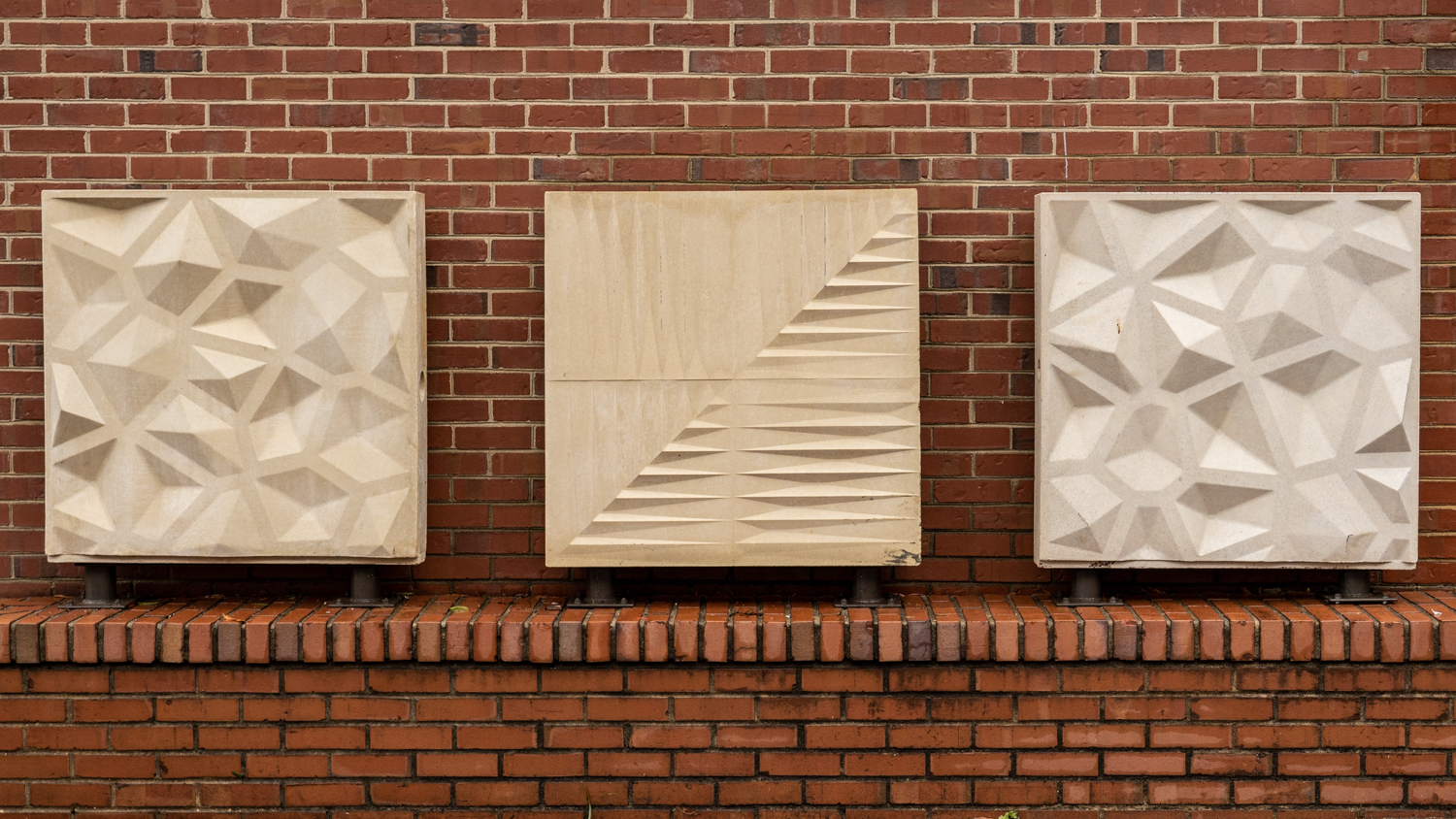 Upon returning to campus this year, you may notice a few new features standing by the south walls of Kamphoefner. While these sculptures might look purely decorative, they are actually the result of a lesson in structure, durability and cooperation between disciplines.
The ARC 503 studio is taught by Associate Professor of Architecture Dana Gulling, alongside CE 675 taught by Associate Research Professor of Civil, Construction and Environmental Engineering and Constructed Facilities Laboratory (CFL) Manager Greg Lucier. Both courses are taught together as an interdisciplinary project, and tasked teams of architecture and civil engineering students to create a variety of pre-cast concrete panels.
The course is a chance for each discipline to recognize what the other values throughout the construction process. It's also an opportunity to dispel any assumptions that might have grown between the two fields of architecture and engineering.
"Engineering students often think that the architecture students are only concerned about aesthetics and that's not true," says Gulling, who specializes in building technologies. "Likewise, I think architecture students believe engineers lack flexibility – but soon discover that engineers can think much more creatively about alternative structural systems."
Each concrete panel is constructed using a mold made from cast rubber – meaning that each student learns how to use the College of Design Materials Lab's CNC router, as well as create a variety of patterns for concrete to be poured into.
"I wanted the students to use the molds at least twice so they could learn not only how to do the casting process, but also to think about how to reuse a mold creatively," says Gulling. "For many of them, they went through different processes, like the molds might be broken down into smaller parts that can be rearranged."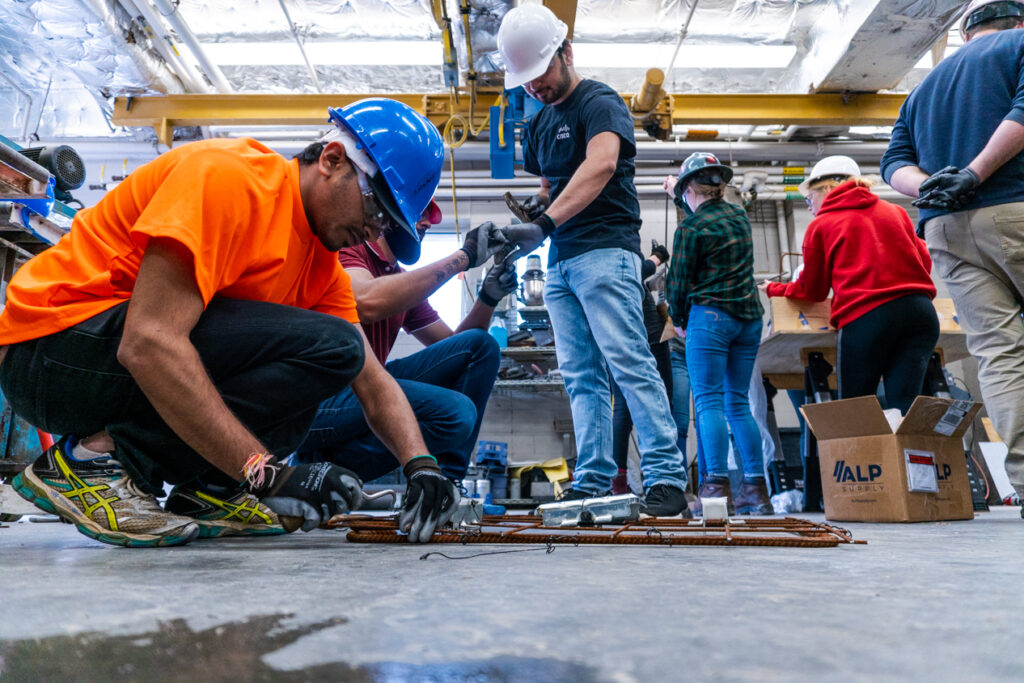 The program came into being through the Precast/Prestressed Concrete Institute Foundation (PCI), which was interested in doing a sponsored studio at NC State. Sponsored studios such as this one ensure that courses can provide industry-standard materials and equipment which would typically be financially out of reach for students.
While Gulling and Lucier work in different programs, together they make what could only be described as a dream team for construction materials education. True to form, they both won PCI's 2020 Educator of the Year Award for their collaboration.
Once the panels were crafted, Gulling was determined to find them a permanent home on campus. "The College of Design already has a number of these artifacts," says Gulling. "There's the Sullivan Panel at Brooks Hall, there's a three-dimensional truss on the floor below it – there are all these little pieces of public art around our campus that help spur conversations."
Now that the panels are installed, they're not expected to go anywhere anytime soon. The specialized concrete mixture that was used during the construction process meant that issues with weathering and durability are minimal. Each panel is expected to last at least 50 years, barring any structural mishaps.
"Other places aren't able to have stuff like this – to add something that the students have built on campus," says Gulling. "I just I think it's really great for them, and they have every reason to be really proud of themselves for that."