Giving
Diversifying Leadership: College of Design Leaders Council to Begin Recruitment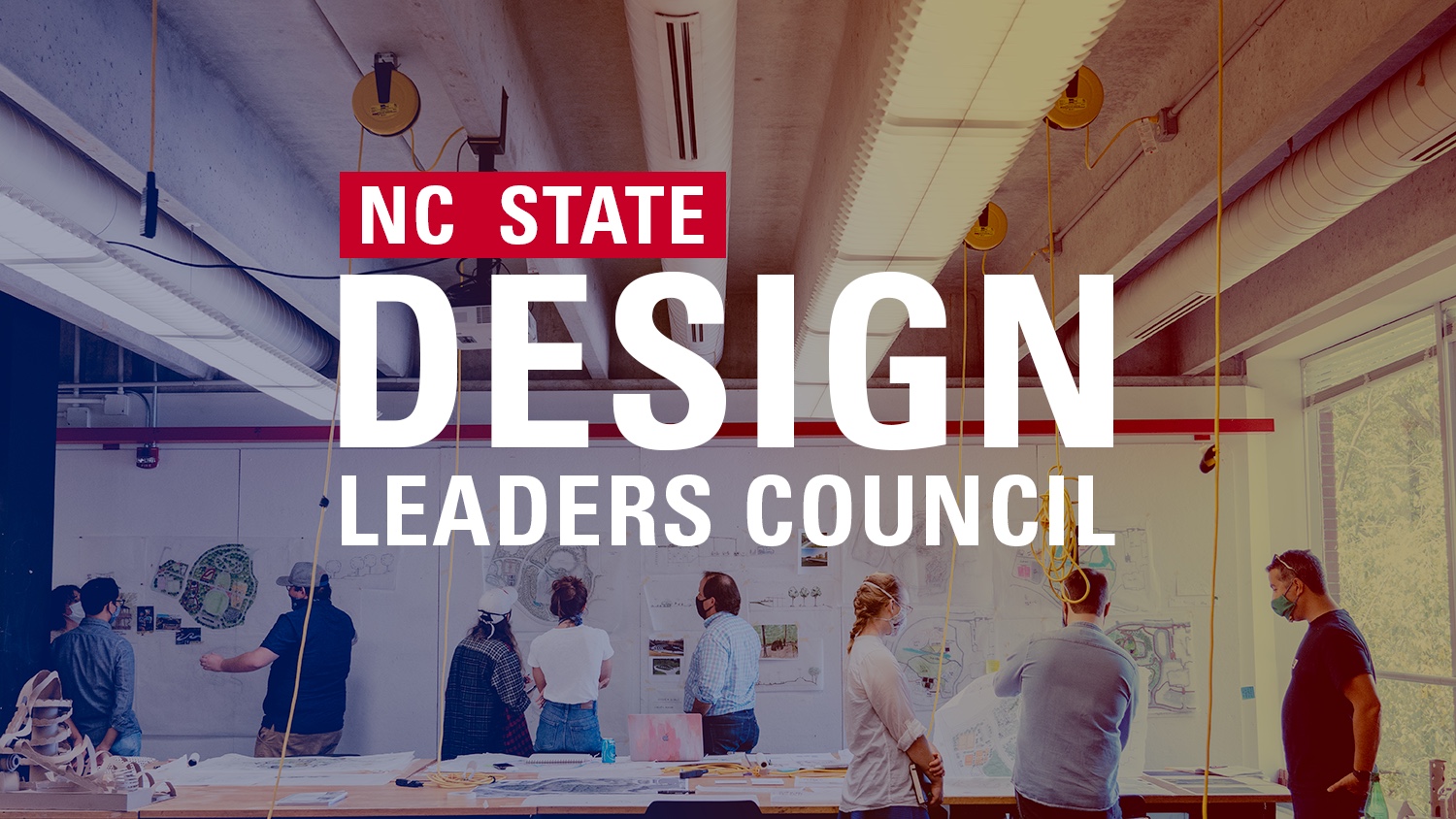 By Stuart Hall
For members of the College of Design's Leaders Council, there was no discernible tipping point, but rather a growing awareness that the NC State University board needed to diversify.
This realization has led the Leaders Council to begin a drive that will not only expand its membership, but broaden its influence through the creation of new committees.
"In the last two years there has been more of a recognition that we've got to do more. We've got to be a more inclusive board," said Julie McLaurin, the council's membership committee chairperson. "We're just looking at it from a different perspective and realizing we have a responsibility not only to try, but say we are going to try and get from here to there and make a concerted effort with everything we do."
We just need to try harder to reach those alumni who may be practicing in Louisiana or Florida or maybe they're not at the high-profile firms. They have a lot to offer and we have a lot to gain from getting their perspective." – Julie McLaurin
At present, the Leaders Council has 23 members, and the goal is to grow to between 30 and 35. New members would begin a four-year term on July 1. In addition to the executive committee, there are five committees that members can serve: membership; fundraising; events; community engagement; and diversity, equity and inclusion. Community engagement and DEI are new committees.
For years, there were essentially two boards — DesignLife and the Leaders Council, which was considered a subset to DesignLife. Discerning and articulating the differences of the two boards was proving cumbersome, so a decision was made in 2018 to merge them into Leaders Council.
Soon, conversations on how to broaden the Council's scope began. McLaurin, who has been involved with either DesignLife or Leaders Council since 2010, recalls when the board's membership was mostly male, skewed between the ages of 40 and 60, and predominately from the College of Design's two oldest disciplines — architecture and landscape architecture.
Shifting the membership demographics was addressed and difficulties were acknowledged, but "we realized that's not an excuse," said McLaurin, a 1990 graduate of the College of Design and currently a senior project manager for Little Diversified Architectural Consulting.
In addition to making the board more appealing to a wider spectrum of ages and race, the Leaders Council is hopeful of including alumni and non-alumni from an expanded geographical range, along with people from the college's smaller disciplines.
Being a land-grant university, a large portion of the College's students are drawn from within the state. But the College's growing reputation is starting to attract more international and out-of-state students. As a result, those graduates are no longer turning to careers within the state or gravitating to firms in metropolitan areas.
"That's where our alumni went and set up new practices, and so that's why we don't have a cross-section across the country," McLaurin said. "But we need it. That's another part of diversity. We just need to try harder to reach those alumni who may be practicing in Louisiana or Florida or maybe they're not at the high-profile firms. They have a lot to offer and we have a lot to gain from getting their perspective."
McLaurin points to Angela Medlin as someone who is helping bridge the gap.
Medlin earned a Bachelor of Environmental Design in 1991 and went on to become a noted apparel designer for international brands such as Adidas, North Face and Nike. She is also owner of FAAS Design Collab and House Dogge.
Medlin remains committed to NC State. Medlin, who is based in Portland, has been a Leaders Council member for 15 years and is chairperson of the board's new diversity, equity and inclusion committee.
"I chose to contribute my insights as a professional designer, as a creator of color, as a leader in the industry to bring more awareness around something that I am very passionate about, which is [diversity, equity and inclusion]," she said.
Medlin is lending her voice to the membership drive in hopes that more people will "come to the table and be part of the conversation," she said.
The Leaders Council will expand its reach by welcoming nominations from people beyond the scope of current members. Also, there are plans underway for the college's 75th anniversary in 2022-23, fundraising for a capital project to benefit Industrial Design, and a new community growth and development initiative.
"So, it's a great time to revamp everything," said McLaurin, "and look at the number of people we have on the board, look at how we go about our nominations, how we go about advertising and marketing this, what we share and how we share the value proposition."