Giving
Day of Giving 2021 Breaks Records for College Fundraising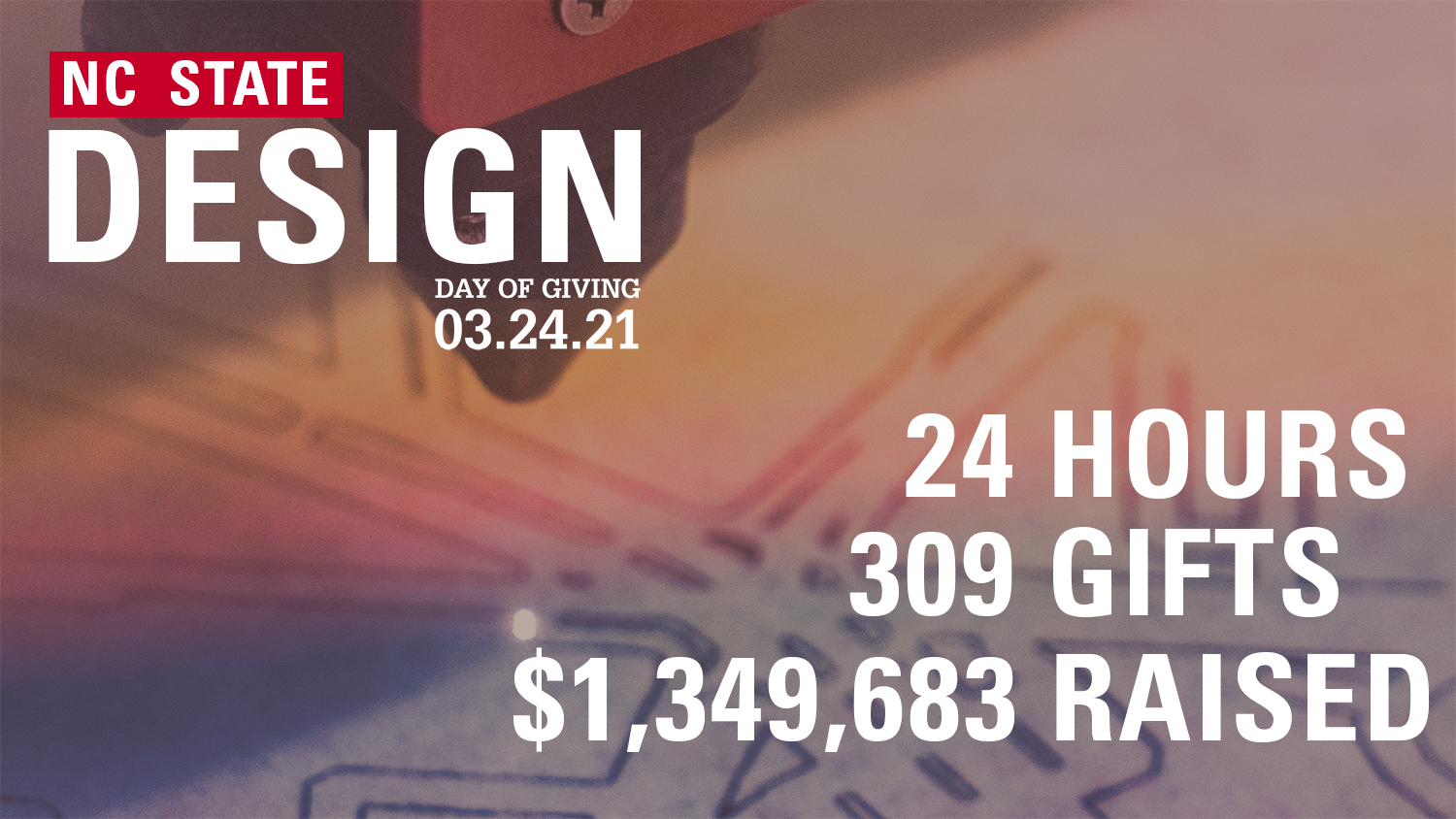 On March 24, 2021 the College of Design took part in what would become its most successful Day of Giving in the three years of NC State hosting the event.
Throughout the 24-hour period, the College of Design raised a total of $1,349,683 from 309 gifts, supporting scholarships, facilities, students, staff and faculty throughout the college.
In addition to record-breaking support from the public, the college also saw 100% participation from its Leaders Council and won four university-wide challenges:
First-Time Donor Challenge: $1,500 Bonus
Don't Give Up Challenge: $1,500 Bonus
Largest Online Gift Challenge: $1,500 Bonus
Largest Online Gift Challenge II: $1,500 Bonus
"I'm proud to give to the COD because of the qualified Professors who believed in me and helped me rise to the top. Glad to see the school growing in quality and diversity. Thank you!" – Kartini Divya, Day of Giving Participant
While busy raising awareness of college needs and impact throughout the hourly challenges and myriad calls to action, the design community had no shortage of memories and anecdotes to share with the public on social media:
In a college-wide effort to support diversity, equity and inclusion on campus, many donations went to funds such as the Marva Motley Genesis Fund – designed to help students from underrepresented communities overcome obstacles and challenges faced while pursuing disciplines within design.
Other major gifts were given to support accessibility in design, such as the one from Richard Rice Jr. and Richard Gold. Their gift, the largest of its kind, will launch a new design competition within the School of Architecture focused on accessible building design. The competition will begin in fall 2021 for B.Arch (5th year) students.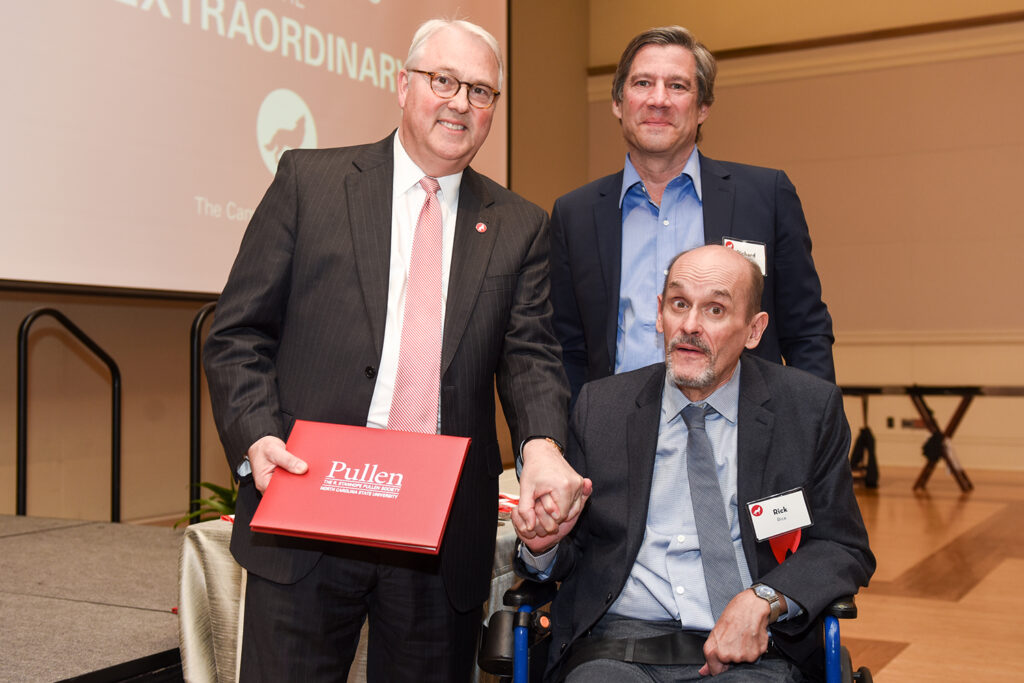 With Day of Giving 2021 behind us, the team members at the College of Design are once again heartened by students, faculty, alumni, friends and family who believe in the importance of design education. Thank you all for your support!