External Recognition
College of Design to Receive Grant from the National Endowment for the Arts
The grant will help fund projects benefitting design for the visually impaired at the Governor Morehead School for the Blind.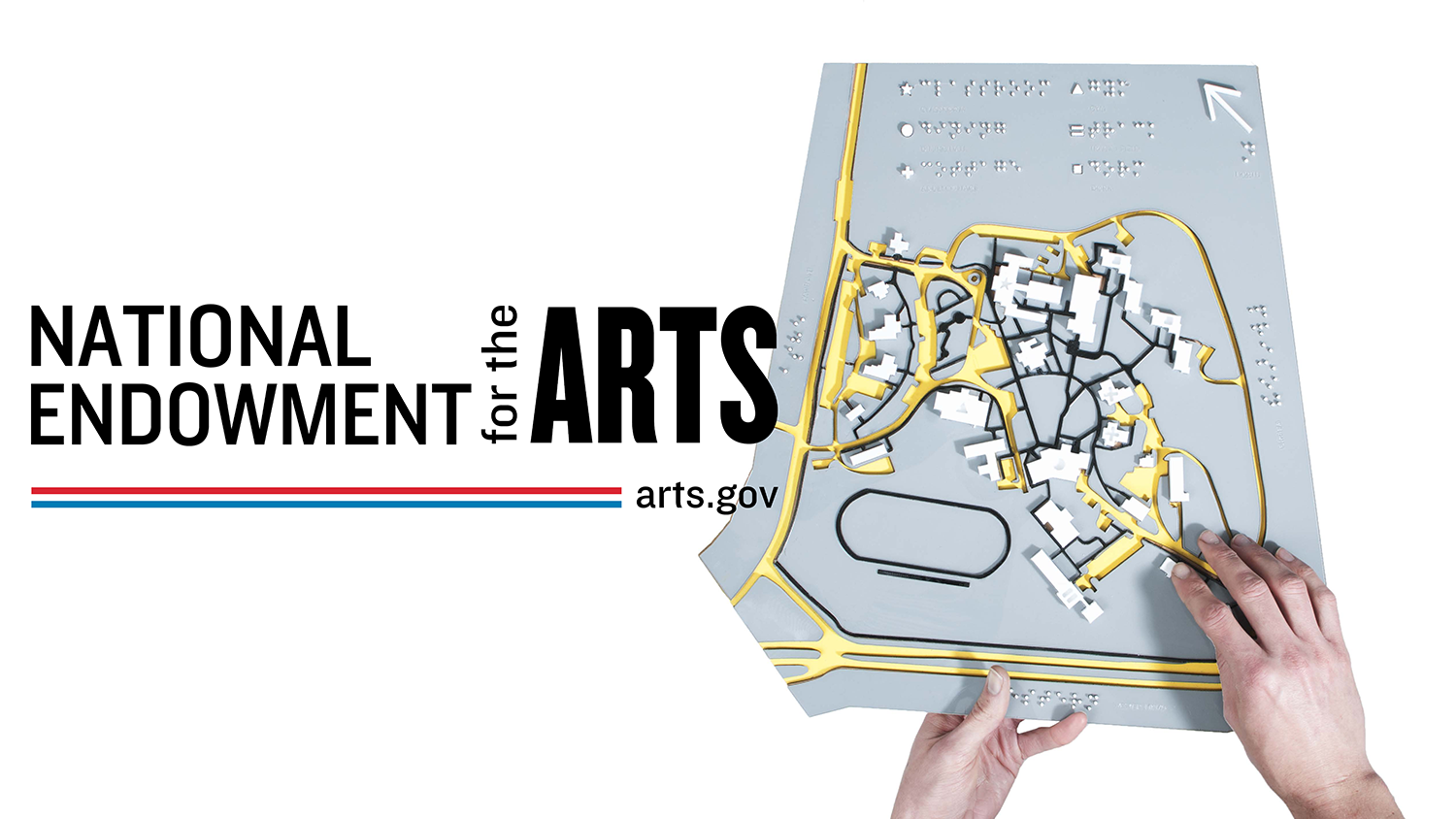 The College of Design will receive a $40,000 Grants for Arts Projects award to support its work with the Governor Morehead School for the Blind (GMS).
The project builds on inclusive design for visually-impaired students from GMS through the development of multi-layered tactile maps. The project scope includes improving navigation tools available to the visually impaired, resulting in an enhanced built environment, improved spatial clarity and increased independence.
For blind and low vision people, lack of spatial awareness is one of the biggest impediments to independent travel. Orientation and mobility instructors at the Governor Morehead School for the Blind teach visually impaired students how to navigate safely through an environment using their remaining senses.
During training sessions, instructors must teach and remind students where they are located and have them feel adjacent buildings, landmarks, sidewalks and roads. With practice, students memorize routes to destinations across campus.
However, the memorization of routes fails to provide students with a holistic understanding of the built environment around them. This project develops a portable 3-D tactile map for orientation and mobility instructors to integrate into their curriculum and use with students while training on campus. In addition, this project develops a corresponding design of tactile sidewalk features can improve the spatial memory, sense of direction, and experience for the visually impaired.
Zachary Dawkins and Sarah Hefner are graduates of the Master of Architecture program at North Carolina State. Dawkins and Hefner developed the tactile map and sidewalk through a public interest design graduate studio and independent research seminar taught by Bryan Bell which included an engagement and evaluation process with multiple stakeholders.
The project also aims to expand the development of tactile sidewalks on the GMS campus, as well as the the possible future installation in downtown Raleigh and Dix Park.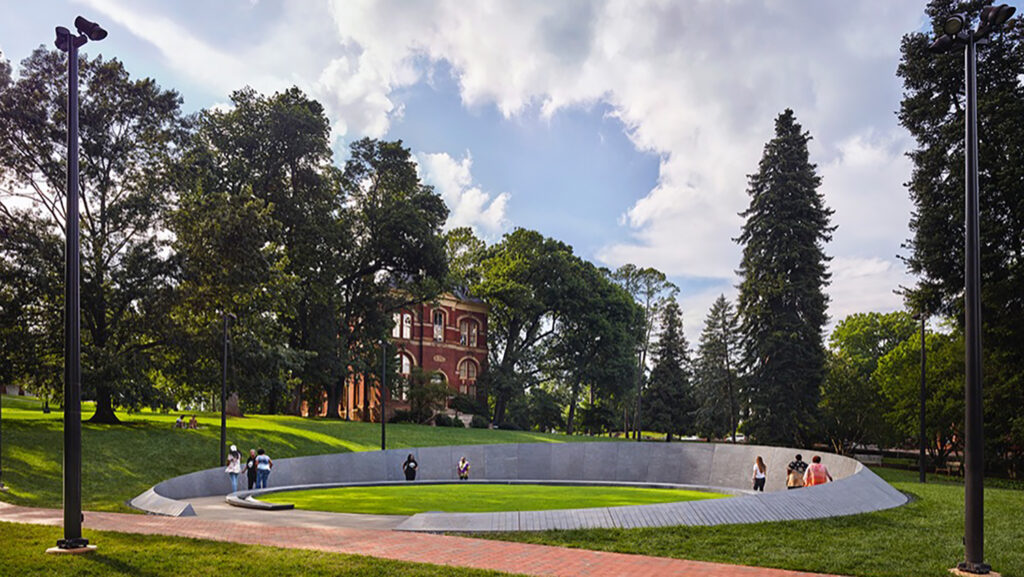 Another project which received $35,000 in funding from the NEA is a collaboration between The National Organization of Minority Architects (NOMA), NAACP and SEED Network (Led by College of Design Associate Professor of Architecture, Bryan Bell) which aims to develop a process to educate emerging design professionals, industry professionals, and community activists about Justice, Equity, Diversity and Inclusion (JEDI) in design.
The partnership aims to raise awareness of underrepresented populations within the fields of design and underrepresented groups having limited access to design. The three organizations will collaborate to create case studies and to host a series of workshops, webinars, podcasts and graphic design assets which highlight projects that exemplify JEDI in design.
These projects are among 1,073 other projects across America totaling nearly $25 million that were selected during this first round of fiscal year 2021 funding in the Grants for Arts Projects funding category.
"The National Endowment for the Arts is proud to support this project from the NC State College of Design," said Arts Endowment Acting Chairman Ann Eilers. "The College of Design is among the arts organizations across the country that have demonstrated creativity, excellence, and resilience during this very challenging year."
For more information on projects included in the Arts Endowment grant announcement, visit arts.gov/news.