COVID-19 Can't Stop LEED Lab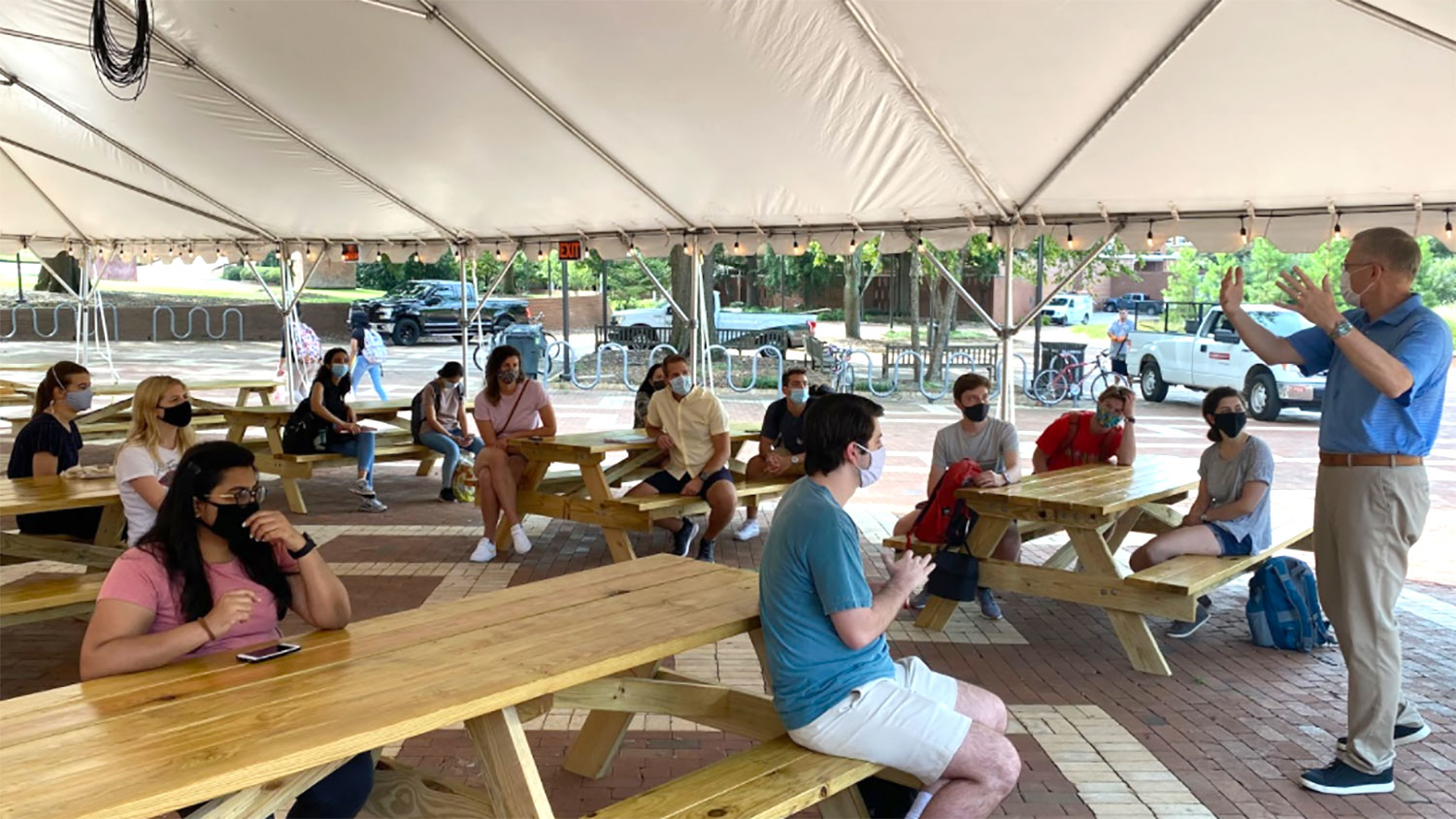 When COVID-19 caused the fall semester to take an unexpected turn to online instruction, the faculty and students in LEED Lab shifted to embrace the new learning opportunity.
LEED Lab students are tasked with evaluating a campus building's sustainability performance and identifying ways to decrease environmental impact and costs. The year's course focused on D.H. Hill Jr. Library through a partnership with NC State University Libraries and the Facilities Division.
The students used rating certification systems from the US Green Building Council and the International WELL Building Institute as a guide. Each of these rating systems has recently developed COVID-19 related components that also allowed students to evaluate the university's pandemic cleaning and indoor air quality protocols.
"This semester we learned differently and learned different information," said course co-instructor Liz Bowen. "We incorporated pilot LEED credits and credits from other rating systems to gauge the COVID-19 response in the building."
Students in the course identify the gaps between the current state of operations and the desired state of achieving a LEED Operations + Maintenance green building certification. On the last day of class, students presented their sustainability recommendations, which include ways to boost alternative transportation to the building, improve waste diversion rates, and evaluate energy efficiency and indoor air quality.
"Students provide actionable modifications and food for thought to reach sustainability goals," said Traci Rose Rider, a College of Design assistant professor and course co-instructor. 
The College of Design's School of Architecture has offered this course since 2013 — each year focusing on evaluating and improving sustainability at different campus buildings. Though the buildings change each year, the interdisciplinary nature of the course is constant. Students in the course come from engineering, design and natural resources majors.
"This class is so successful because it brings together other disciples," said Derek Diclemente, an architecture student. 
Through the course, the students earn documented project experience required to take the LEED Accredited Professional certification exam. This resume-building opportunity gives students an edge as they begin their careers.
This post was originally published in Sustainability News.