External Recognition
Triangle Modern Architecture Features College of Design's Influence on Local Architecture
Review by Michael Welton, Architects and Artisans:
It took five years but it felt like 25, says architect, planner, and author Victoria Ballard Bell.
That's because her new book – "Triangle Modern Architecture" – is about as thorough a tome on the topic as possible.
She takes us back to the beginning – to the Bauhaus and Josef Albers and Black Mountain College in Asheville – then out for a spin with Henry Kamphoefner and his hand-picked coterie of cutting-edge modernists at N.C. State's School of Design in Raleigh during the 1950s.
There's Matthew Nowicki, Eduardo Catalano, George Matsumoto, Milton Small and James Fitzgibbon, for starters.
Bell traces the origins of the NC State University School (now College) of Design and the school's lasting influence on the region's remarkable architectural culture. The book links several generations of architects—most of whom were born outside of the Triangle region—to an overarching set of material, compositional, and place-based design principles."

– David Hill, FAIA, Head of the School of Architecture
They could have been for finishers too – except for the exceptional talent that followed them in the '60s and '70s. They were all architects who not only taught at the School of Design – they were required to build as well. And they did precisely that – leaving behind a legacy of about 800 modern residences in Raleigh, Durham, and Chapel Hill.
Bell has inventoried the work of the best of them in the first half of this 252-page volume. In the second half are the architects who continued to explore the principles of Carolina modernism – many of them still practicing today.
Among these later generations: Harwell Hamilton Harris, Frank Harmon, Phil Freelon, Kenneth Hobgood, Phil Szostak, Louis Cherry and in situ studio .
Bell has gifted us a book that's aimed not at her peers, but at the general public. It's easy to read and understand. It doesn't miss much when it comes to history. And its drawings and photographs tell a story all by themselves.
"When we first moved here in 2005, I heard snippets about architects and Kamphoefner," she says. "I wondered: 'Why has someone not written a book?' Nobody's told the story."
Now she's done it – and done it extremely well.
Review by Michael Welton, Architects and Artisans
About the Author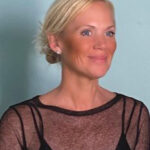 Victoria Ballard Bell is a licensed architect and author who lives in Raleigh, North Carolina. She has just competed third publication, Triangle Modern Architects (Oro Press) that documents the connection this region has to American's Modernist roots from the 1930's to current day modern designers.
Her first book, Materials for Design a book published by Princeton Architectural Press, is about the integral use of materials in the design process, released in Fall of 2006. The publication was supported through an AIA/AAF Fellowship and a grant from the Graham Foundation for the Advancement of the Arts. In 2012 she published Volume 2 of Materials for Design.
Victoria has two masters' degrees from the University of Virginia in architecture and urban planning. Upon graduation, she was awarded the Alpha Rho Chi medal which recognizes "leadership, scholarship, and service in students". She was awarded the three-year Frederick P. Rose Architectural Fellowship that provided the framework for her to design built a job-training center in one of the poorest communities in our nation, in rural Alabama. The center was completed through a US Rural Housing and Economic Development grant which Victoria received.