Congratulations, Class of 2020!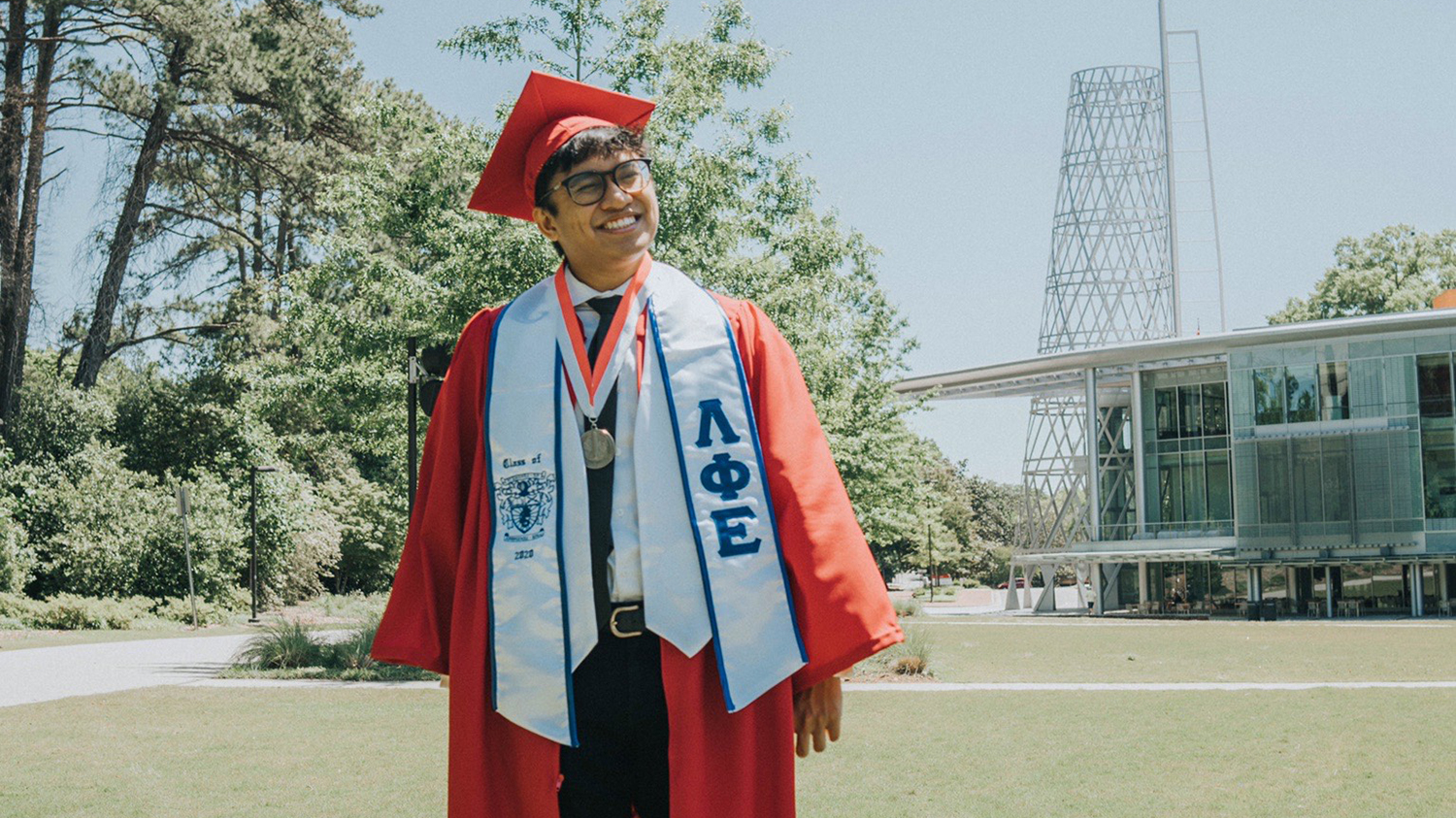 The College of Design is excited to celebrate the graduating class of 2020. In continuing with the tradition of sharing a slideshow during the commencement ceremony, the class of 2020 would like to share their final slideshow to celebrate the memories formed by students over the past four years.
Watch the Slideshow
Celebrate our Students' Accomplishments
Hear from the Graduating Class
"NC State embodies home to me. I owe everything to this brick-filled campus.
I came to NC State as an out-of-state engineering student with a passion for creating. It didn't take long for me to realize that the way I looked at Hunt Library was not with the eye of an engineer, but an architect. I couldn't be more thankful for finding my home in the College of Design. To see my growth and progress in architecture has been the most interesting, and I can confidently say that it was my professors who propelled my academic progress forward. It was in Vinny Petrarca's studio where I started to believe in my own abilities, and this semester in Edwin Harris's studio, I felt nothing but supported, challenged, and new confidence in myself. Also – being a design ambassador and helping others find their place at the College of Design has been pretty awesome too."
— Abigail Gillin, Environmental Design
"I made so many lifelong friendships and unforgettable experiences at NC State that all I can say is thank you. Thank you to my friends, my professors, coworkers and to my family for allowing me to become the person I am today."
— Rj Javier, Art + Design
"My favorite memories of NC State are meeting my best friends, late nights finishing architecture projects, and, of course, studying abroad in Prague!"
— Jillian Ford, Environmental Design
"Visiting Greece with the College of Design was incredible! One of the best months of my life. I got to visit the beautiful island of Kefalonia with three of my best friends and sweet boyfriend who I adore."
— Anna Schecterson, Graphic Design
"Some of my favorite memories are freshman year in Leazar Hall, learning about design and meeting all the incredibly talented students who have inspired me for four years, going to Talley for late-night food runs with studio members, getting to know professors and learning from them in a small class setting, meeting the people I know will be my best friends for life, and creating and completing projects I didn't know I was capable of."
— Maggie Jarrett, Industrial Design
"I knew I was home when I went to my first football game as a freshman. The energy of the Pack is unforgettable, it's so moving when we all come together for one goal. When I started interning with the football team I fell in love with the Wolfpack pride and use that as creative inspiration everyday. I will be participating in NC State's Miller Fellowship program, and hope to be successfully running my sneaker customization business after the program."
— Nakyrah Radney, Design Studies