Andy Fox and Kofi Boone Featured in Alumni Magazine for Work in Princeville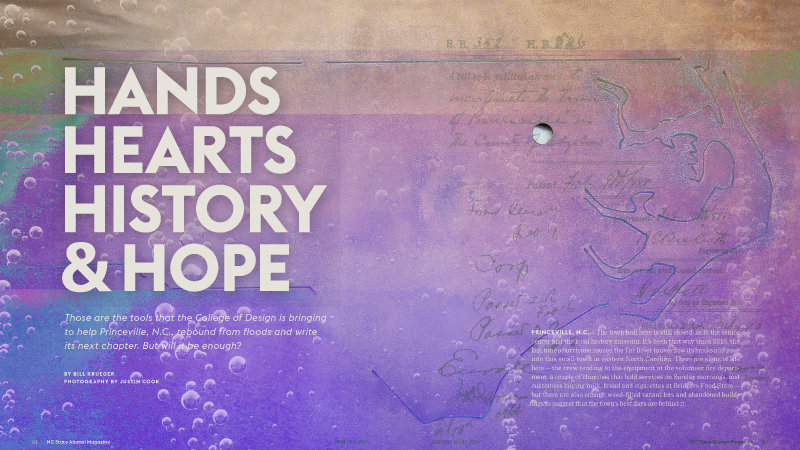 Reclaiming Their History
Princeville, N.C., has seen tough times. In recent years, hurricanes have ravaged the town, and many residents left the area. But some don't want to give up on their home, which was the nation's first town incorporated by African-Americans. Standing with them are NC State landscape architecture professors and students who are helping the community chart a path to its future.