Alumnus Heath Satow's "Dream of Flight" Sculpture moves from RDU to Global Courtyard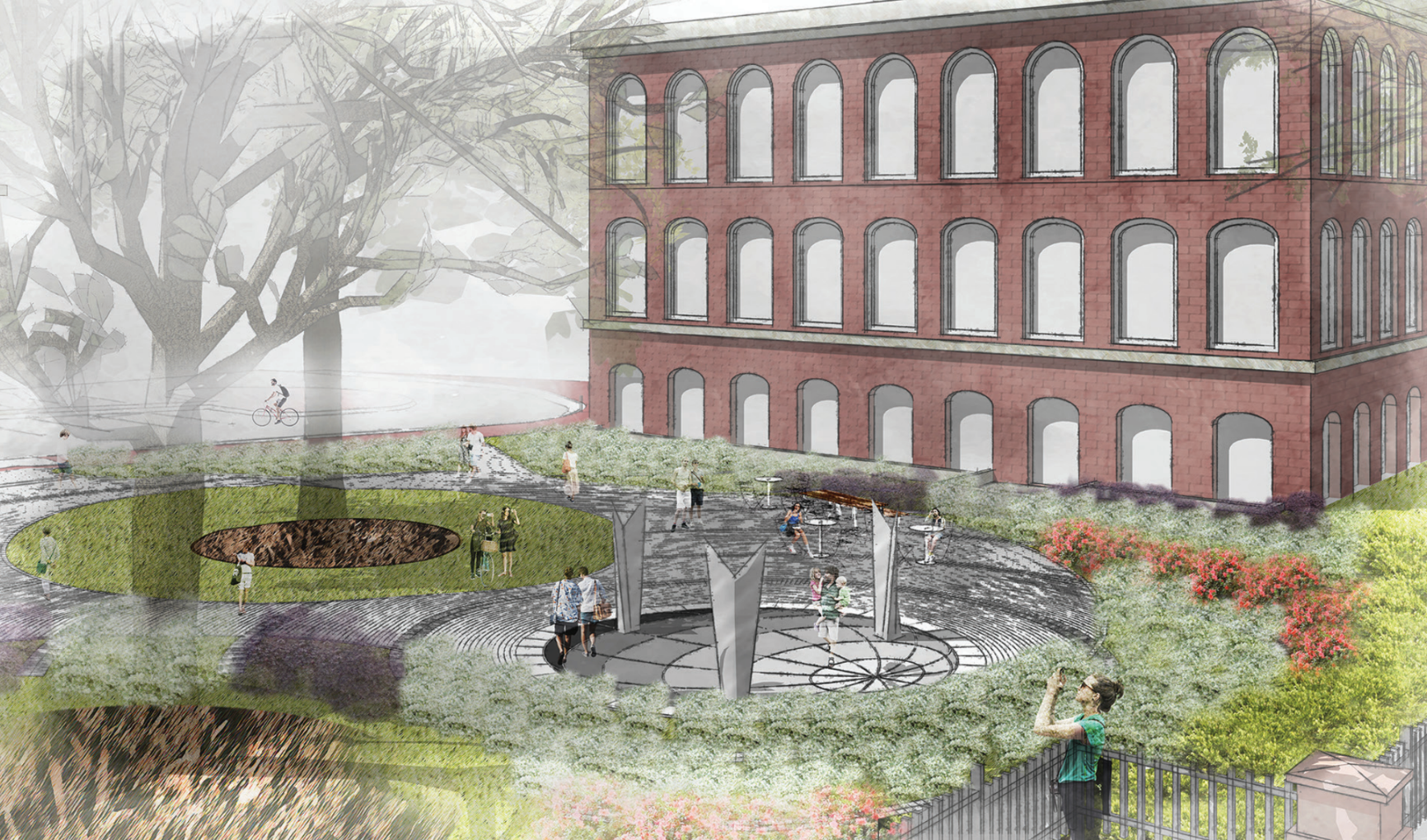 In summer 2018, sculptor and NC State College of Design alumnus Heath Satow (BEDA, '91) posted a call for help on Facebook. He had just moved from Los Angeles to Ogden, Utah, when he was contacted by the RDU Airport Authority, saying that his Dream of Flight sculpture (his first large-scale public sculpture commission in 2004) had to be removed from the general aviation terminal. Over two thousand miles away, Satow was hoping that a friend in Raleigh would come to his aid.
It worked. Fellow College of Design alum Carol Fountain Nix, director of the NC State Crafts Center, saw the message. Because of her interest in bringing more public art to campus, Nix worked with the university's public art committee to take advantage of this opportunity. "We're always trying to find funding for the arts on campus and here was a chance to claim a major work – by one of our grads, no less," she explained. She quickly gathered the committee to discuss the project and everyone was excited. However, the process wasn't without its challenges. How would the works be stored? What were the legal issues between RDU and the university? Where would it be located and how would funding be secured for the installation?
After weeks of working out the transfer of ownership, Nix enlisted her colleagues from University Theatre to go pick up the sculpture and put it in storage until a permanent campus home could be confirmed.
Cue serendipity. The Office of the University Architect was developing plans to transform the underutilized space between Primrose and Tompkins Halls, adjacent to Hillsborough Street. The NC State Office of Global Engagement had relocated to Primrose in 2017, and the staff was seeking to create an outdoor gathering place that would both highlight the growing international diversity of the university and provide a space for events. A sculpture inspired by flight became an ideal match for the new Global Courtyard. Though originally created for an indoor space, the sculpture is built of stainless steel, so it works outside as well. The installation in the new courtyard has been designed using Satow's actual plans and renderings with pavers to match the globe-shaped terrazzo flooring at RDU.
When the Global Courtyard opens in spring 2020, Heath Satow's Dream of Flight will have a prominent new home on campus – and the arts folks can celebrate the power of collaboration.
This article was originally published in the spring 2020 issue of #creativestate, the official magazine of Arts NC State.