Talley Student Union Named Marquee Green Building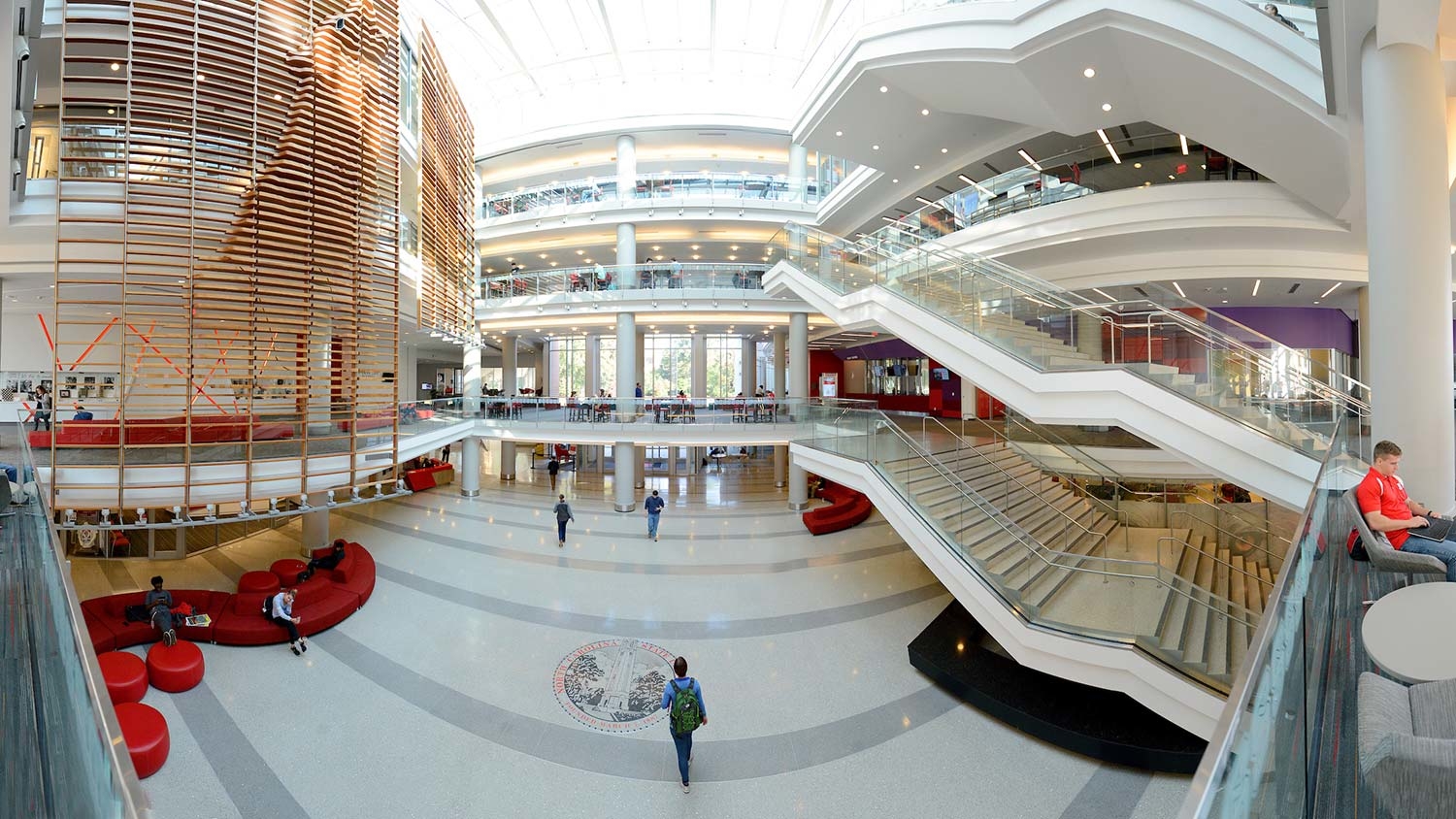 NC State's Talley Student Union received the Marquee Green Building Award from the U.S. Green Building Council (USGBC) North Carolina and USGBC South Carolina as part of its annual Sustainable Business Awards presented Dec. 5 in Charlotte.
The awards recognize excellence in sustainable design, environmental stewardship and community impact. The Marquee Green Building Award is reserved for iconic or significant projects that received Leadership in Energy and Environmental Design (LEED) certification within the past 10 years. Recipients must demonstrate continued leadership and performance with additional certifications, performance tracking or other sustainability awards and initiatives. 
Talley Student Union is one of NC State's largest buildings and is the only campus building with two LEED certifications: Building Design and Construction, achieved in 2015, and Operations and Maintenance, achieved in 2018. 
The pursuit of the Operations and Maintenance certification began with an interdisciplinary academic course during the fall 2016 semester. As part of the School of Architecture's LEED Lab course in the College of Design, students researched Talley's sustainability practices and proposed recommendations to further infuse sustainability into building operations and maintenance. 
NC State Student Centers, which operates Talley, implemented the recommendations and the building achieved LEED Operations and Maintenance certification at the Gold level in 2018. A digital dashboard at Talley's second-floor information desk showcases data associated with that certification. The recertification process is underway with the result available in the coming months. 
"The Student Centers continues to prioritize sustainability and students in our operations as we seek to build community and raise the standards of the campus experience for all," said TJ Willis, associate director for the NC State Student Centers. "Working with the LEED Lab class at Talley Student Union was the perfect combination for the Student Centers."
This post was originally published in Sustainability News.