Design Camp Reflections: Skyler Bolyard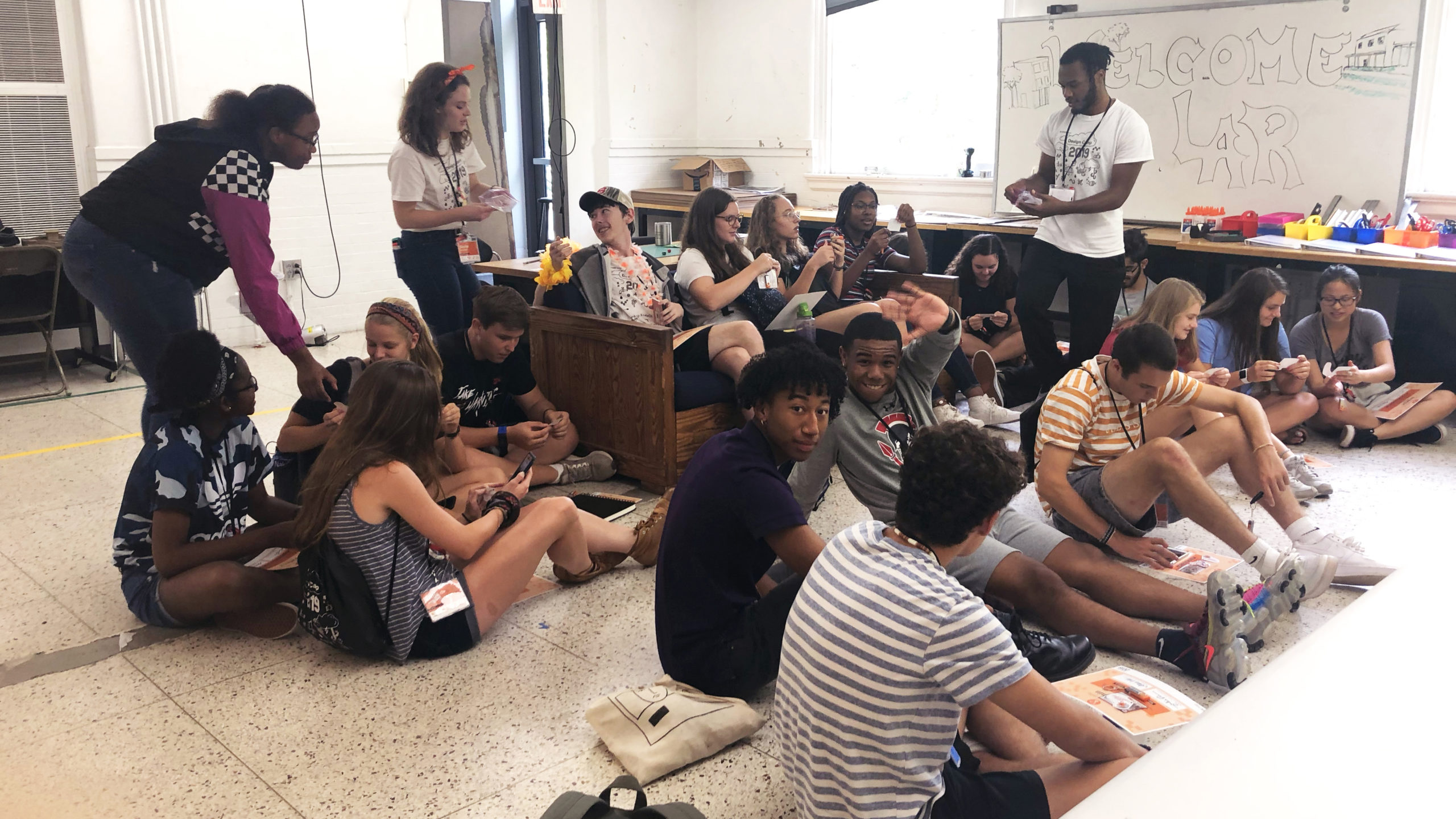 Design Camp Reflections: Skyler Bolyard
Before taking off for Prague, Skyler took a moment to reflect on her time working with the Design Lab this past year. The following is a blog post she wrote about her experience. Many thanks to Skyler, and all the best wishes for a great time in the Czech Republic!
If you or someone you know is interested in being a program participant, please visit the Design Camp or DesignLab websites.
My name is Skyler Bolyard and this is the story of how Design Camp and the NC State Design Lab for K-12 Education changed my life.
I am a currently a junior in Industrial Design. Whether it's in the studio with my peers or in the Design Lab with a collaborative team and curious students, I absolutely love exploring hands on creative and innovative learning. I love growing and evolving as a leader and a communicator. I enjoy thinking critically and applying my knowledge and skills to solve complex real world problems. I couldn't be happier where I am. 
I unfortunately never attended Design Camp growing up. I am from a small rural mountain town six hours west of Raleigh. I used to think that the Great Smoky Mountains, that separated my town from the rest of the state, also kept me from unique opportunities and amazing experiences. I know attending Design Camp growing up would have been an incredible opportunity. I can only imagine how much fun it would have been. However, I do still believe that everything happens for a reason.
I might have tripped on the red bricks and locked myself out of studio countless times, but my first two years in Industrial Design were absolutely incredible. From the moment I moved my art supplies into my first studio, I felt excited, eager, determined, and fulfilled. It's the same all encompassing powerful feeling that I felt as a summer camp counselor at NC State Design Camp 2019. 
This past summer was one of the most amazing and life-changing experiences. For four amazing weeks, I was a counselor co-leading the Orange Team! I worked with students from ninth through twelfth grade as they explored the design thinking process through the five disciplines. I absolutely loved watching the students collaborate with one another as they researched, ideated, and prototyped. I began the summer wide eyed and weary but from that I grew so much. I undoubtedly grew as a designer but I believe that the most valuable outcome was my personal growth. Working at Design Camp taught me to be confident in myself. I learned to speak up and out and to lead by example. Design Camp also opened my eyes to the powerful impression of design education. It was inspiring to see the transformation as students started off apprehensive and weary and soon found their confidence through the design process. I loved witnessing and being a part of that journey. It is something I will never forget. 
The summer ended and while I was excited to catch up on sleep before the next semester began, I was sad that the experience was over. Even as junior year classes began and the stress of studio increased, I still felt an undeniable pull to design education. In early Fall I began my internship with the Design Lab for K-12 Education and I can easily say it has made this semester one of my favorites yet. I work with an incredible team and it has been eye opening to be a part of the programs that bring design into the local schools. My favorite experience was The Field Trip Program when a local high school came to the Design Lab to do a hands on project. I thoroughly enjoyed interacting with the students to guide, support, and encourage. 
In addition to the interactive experience with schools, I have also enjoyed the time spent with the team in the Design Lab. No matter what we are working on, I have learned so much from each one of my teammates. They have encouraged and supported me each step of the way and have even given me advice to incorporate design education into my future career path. They are always there to lift me up and put a smile on my face. I couldn't ask for anything more. 
My time at the Design Lab for K-12 Education has been enriching, exciting, and memorable. As the semester comes to a close and I prepare to depart for a spring semester abroad, I still have that feeling that I am not done with design education. I hope to return next summer as a Design Camp Counselor and continue this story.