DDes Students Shared Dissertation Work at Second Annual Symposium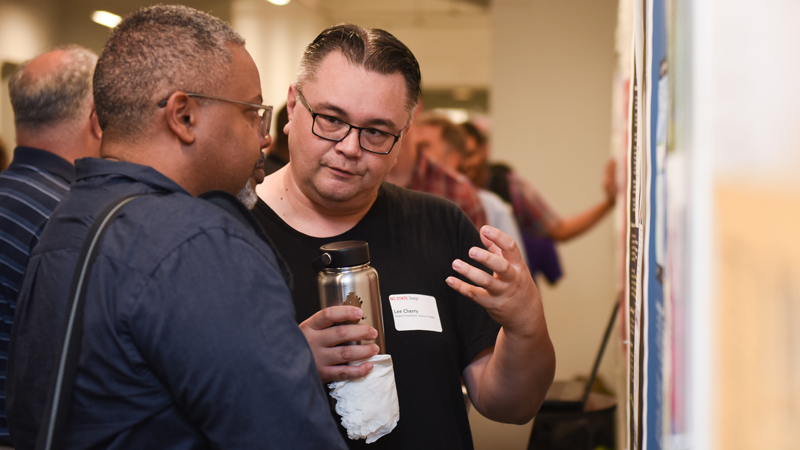 Participants in the Doctor of Design (DDes) program shared the outcomes of their research projects at a symposium held in August 2019. The program, now admitting its third cohort, is a hybrid program for seasoned practitioners to further their careers in design.
The symposium included a poster session to celebrate the first anniversary of the Doctor of Design program. The session featured work-in-progress of the pioneering first class of DDes students. Their posters contained the components of their dissertation project proposals, including the phenomena and contexts under study, theoretical constructs, problem statements and the current state of the question, research strategy, methods, expected outcomes, and significance.
Watch the full set of presentations below, or use the timestamps to view specific presenters:
0:03 – Mike Ortosky | 1:03 – Lee Cherry | 1:56 – Juhann Waller | 2:50 – AJ Polanco | 3:48 – Justin Johnson | 4:36 – Carla Delcambre | 5:31 – Teresa Buckwalter