OJB Shares Cary Project and Connects with Landscape Architecture Students Over Park Project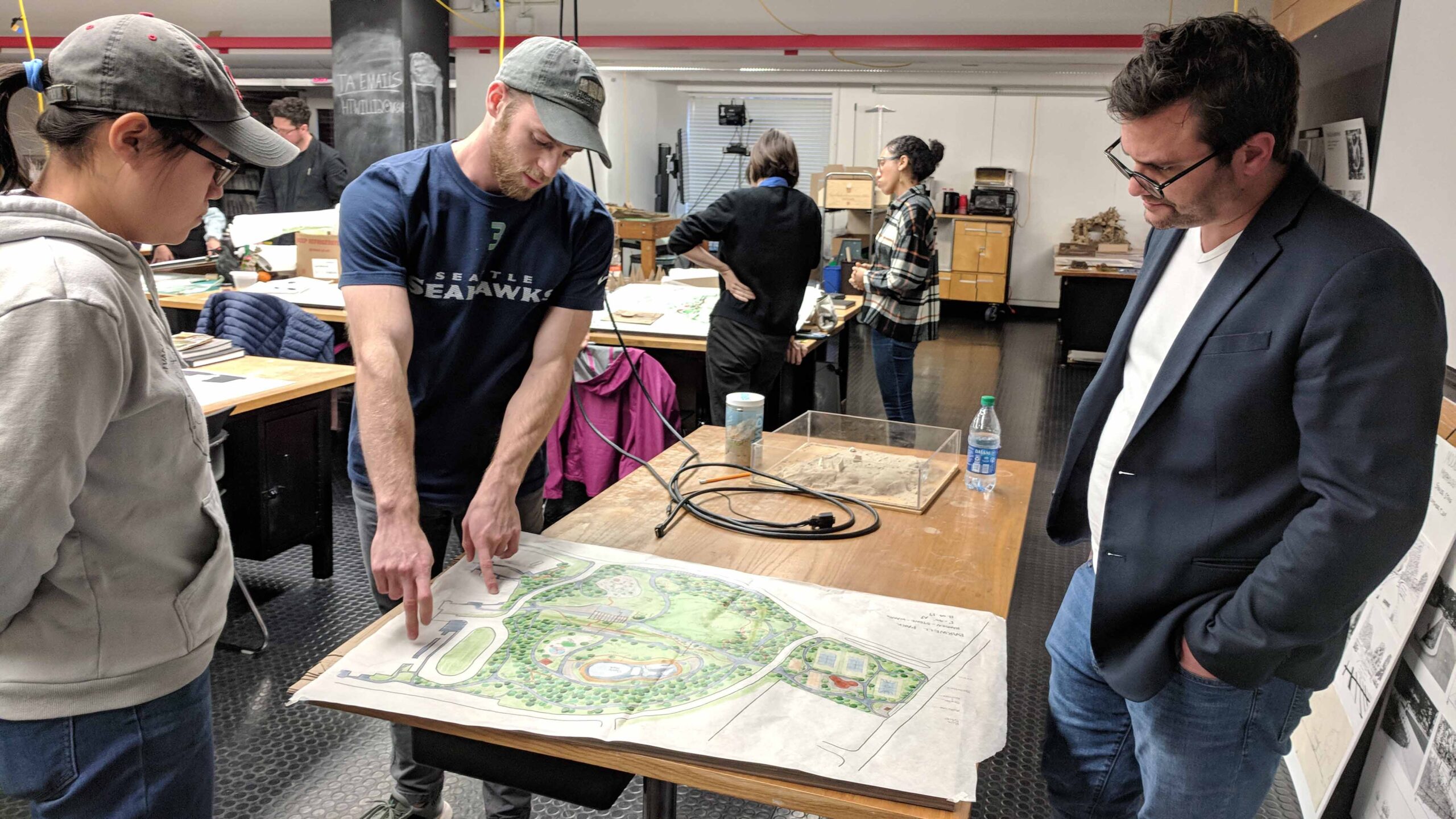 The Landscape Architecture studio had a recent visit from firm OJB Landscape Architecture. Cody Klein, ASLA, Simon Beer, and Caroline Lezon, ASLA talked with students about their master plan for Cary Park, and then took an opportunity to review the students' work on their Barwell Park project. This studio, led by Carla Delcambre and Gene Bressler, has been discussing planning and design issues related to scale, circulation hierarchies, grading, water management, and placemaking.
OJB Landscape Archictecture focuses on creating landscapes that transform perspectives, evoke emotional responses, and create unique and unforgettable sensory experiences. The firm's work unifies the relationship between landscape and architecture, ensuring unique compositions satisfy the demands of both form and function and promote healthy living.