Two Students Awarded Shawcroft Hand Drawing Competition Prize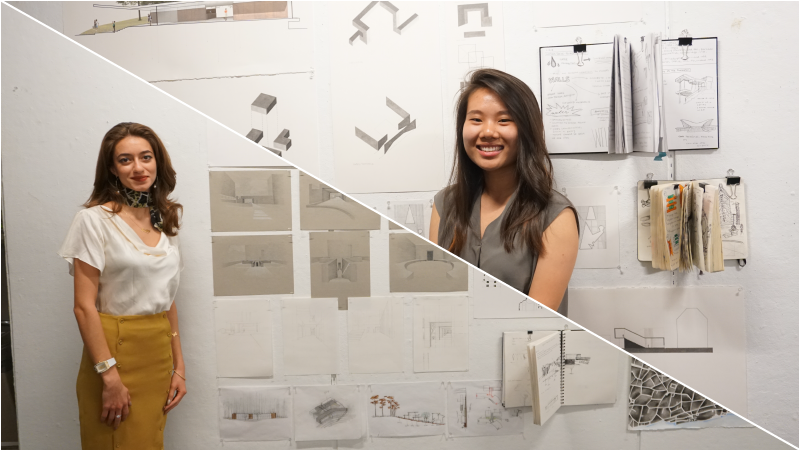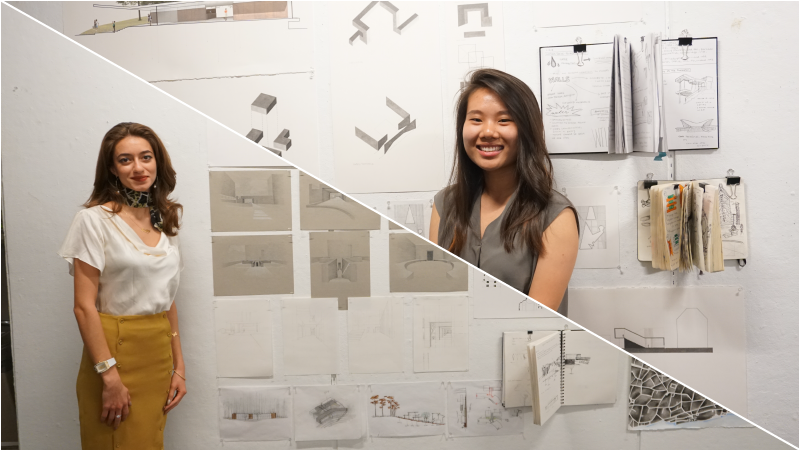 In a change from previous years, two students were awarded the first place prize for the Shawcroft Hand Drawing Competition. The prize, named for Brian Shawcroft, AIA, a modernist architect, photographer, and 1991 winner of the Henry Kamphoefner Prize for excellence in the Modern Movement of architecture, emphasizes the late Shawcroft's value of drawing as a tool for thinking.
"Drawing is a way to explore architecture. It's a way to put forward an idea, to develop it, to embellish it, to change it, to modify it."
– Professor of Practice Frank Harmon
Each student in the competition is required to be a current architecture student and is nominated by faculty in April. They have the summer to develop their submissions. Students must demonstrate excellent use of hand drawing and are guided by faculty advisor Dr. Patricia Morgado, Associate Professor of Architecture. Morgado encourages them to use a variety of media (i.e. pencil, ink, charcoal) and to consider submitting works that embody the purpose: to think with sketches, to think about presentation, to analyze subject matter with analytical drawings and diagrams, to record perceptual interpretations, and to have fun.
A total of ten drawings must be submitted for critique, including a minimum of six entries that have been part of course work at the College. Two of these submissions may be made up of a compilation of sketches from sketchbooks or loose trace paper. A maximum of four drawings that have been produced outside of the College may be considered. This is where the opportunity comes in for students to demonstrate their diverse talents beyond technical drawings. One of their ten submissions may be a combination of digital and hand drawing.
The jurors had the opportunity to collectively spend time viewing works to create assessments and feedback. The feedback provided the student contestant's insightful ways to improve their skills and highlighted their strengths. This year's jurors included:
Susan Cannon, FAIA, Cannon Architects
Brad Burns, AIA, Gensler
Rob Harkey, AIA, Clark Nexsen
This year, the winners of the Shawcroft Prize are:
Maryam Karime (B'Arch) – First Prize
Sophia Li (Junior) – First Prize