Bag the Pack Project Brings Sustainability to the Wolfpack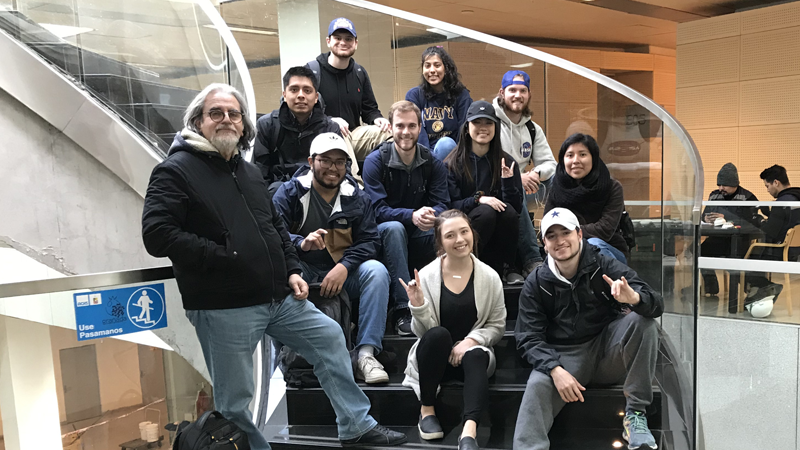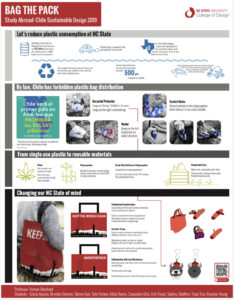 Bag the Pack is a 10 student-project developed in the Chile: Sustainable Design 2019 Program, which will be offered for the 3rd time in Summer 2020.
Chile is a great opportunity for a Study Abroad experience on Sustainability, its geography, a narrow strip of 2,880 miles long's land, is limited by the Andes and the Pacific Ocean, from the desert of Atacama at the north to Patagonia at the south, allowing students to have a variety of sustainable experiences.
Chile is a country where authorities have taken important initiatives to reduce human behavior impact on pollution, global warming, and social health wellbeing. Chile has become the first South American country to legally ban the widespread commercial use of plastic bags.
During the trip, students attended lectures given by Chilean specialists including topics such as Climate Change, Energy poverty, Social and Natural disasters, Urban development, and indigenous Mapuche culture's sustainable approach.
With this five-week experience, students were asked to consider: What have you learned in Chile related to sustainability that you can bring back and propose as a change of behavior and practice in our community? The BAG THE PACK project was developed in response, which proposes to:
Reduce plastic consumption at NC State University
Go from single-use plastic to reusable materials
Change the NC State of mind
through distributing across the student population reusable and biodegradable bags of different sizes with the NC State logo and Wolfpack imagery.
Director of Chile: Sustainable Design Study Abroad Program.