Designer Liora Manné To Be Honored As A Distinguished Alumnus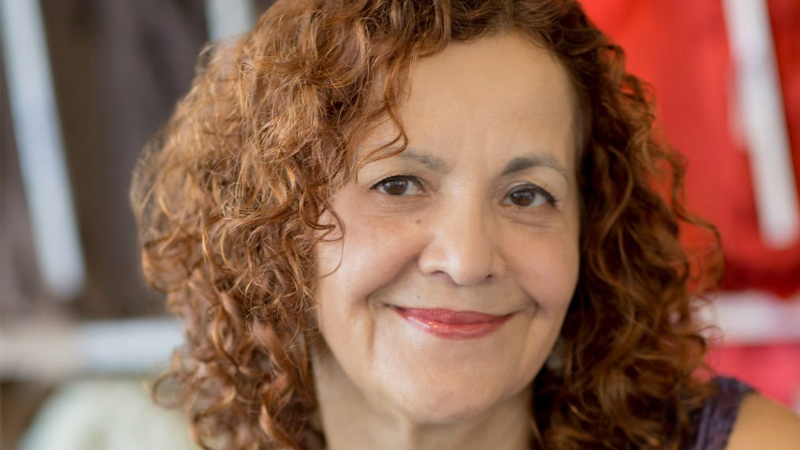 By Stuart Hall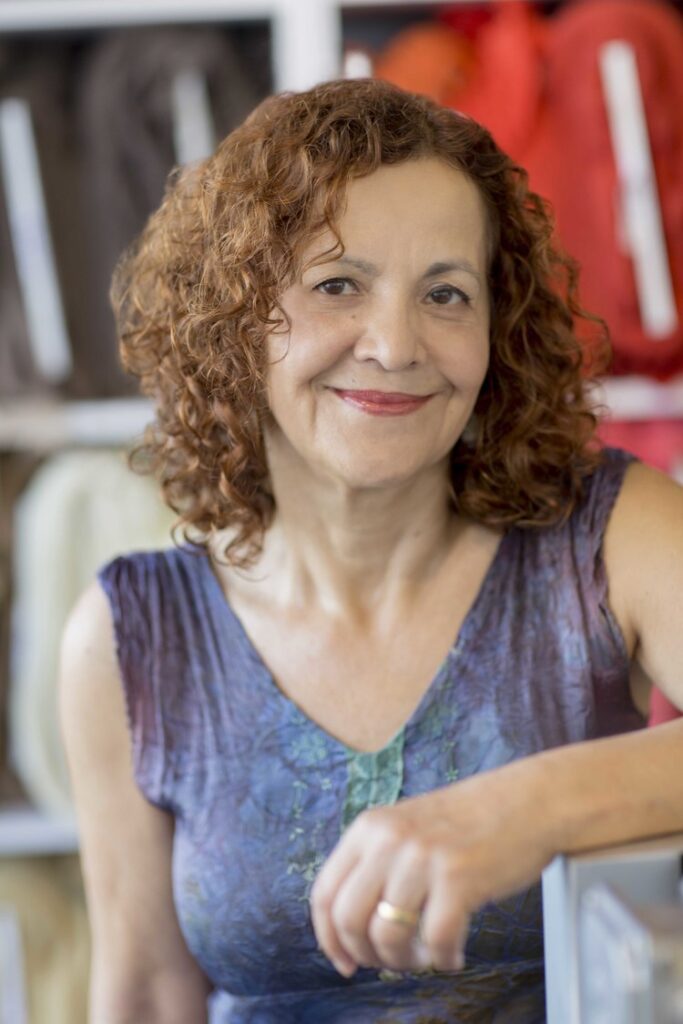 Liora Manné was preparing herself for a career in the theatre. The arts were her passion, after all.
But we will never know what would have become of Manne, 66, in that discipline because Vince Foote nudged her in a different direction.
"That's a nice story," said Manné, 66, a native of Israel. "I give (Foote, now Professor Emeritus of Industrial Design) all the credit."
Manné's husband was in NC State University's School of Design and was about a year from graduating. Manné, a graduate of Georgia State University, decided to move to Raleigh for that year before moving to New York to pursue the theatre.
She began working as an administrator at the NC State Crafts Center, then started teaching. She also began taking classes in the School of Design as a form of self-enrichment.
"All my life I have craved the textiles," she said. "But I looked to that as my hobby, and never thought of it as something I could do professionally."
Foote flipped through Manné's portfolio, liked what he saw and made a simple suggestion: "Why don't you come and do your masters?"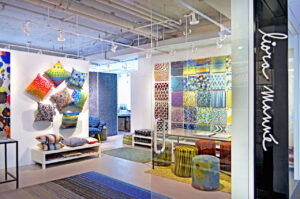 "I never turned my back on that," said Manné, who earned her Masters in Product Design in 1977 through her study of textile design and textile engineering. "It was a fantastic opportunity. I had the opportunity to explore the creative aspects of the textile design and at the same time take classes at the School of Textiles that gave me some of the technical background, which I loved. Somehow ever since then, I've tried to stretch technical limitations of medium."
More than 25 years ago, Manné developed Lamontage, which is a unique textile that melds "the ancient art of felting with modern technology," according to Manné's website, LioraManne.com, to create a look that is not achieved through traditional printing, weaving or knitting.
Today, Liora Manné is more than a name, but a brand. Manné's Lamontage and Lush collections of rugs, pillows, wall hangings and accessories can be found in a variety of hotels, restaurants, universities and corporate offices.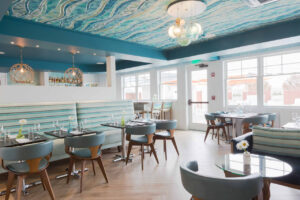 To honor her career and industry contributions, the College of Design has selected Manné as its 2019 Distinguished Alumnus award at NC State's Evening of the Stars Gala in November.
In an era where digital technology is making production and development more efficient and expansive, Manné still yearns for a hands-on approach.
"A lot of what I do is by hand," she said. "Today so much of the design is done on the computer. Previously it was the really crafty part, which I love doing. Even when I work with conventional medium in Lamontage, picking the yarn and colors, texture, so much of that is done digitally."
That desire for a simpler time stems from her studio days at NC State.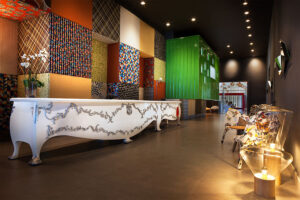 "I was so impressed with the creativity, the experimentation, and the material," she said. "I think that getting such a great background of materials to play with gives you so many forms of design. I think it is really incredible."
And from her own collegiate experiences, she shares a bit of wisdom for current and future students: "Just explore and not limit your vision when you go in. Really be open to all the possibilities and synthesize and develop them to see where it takes you."
Who knows, had Manné not been open to exploring her own possibilities, she might have been on Broadway instead of being a respected designer in New York.