2019 Designlife Gala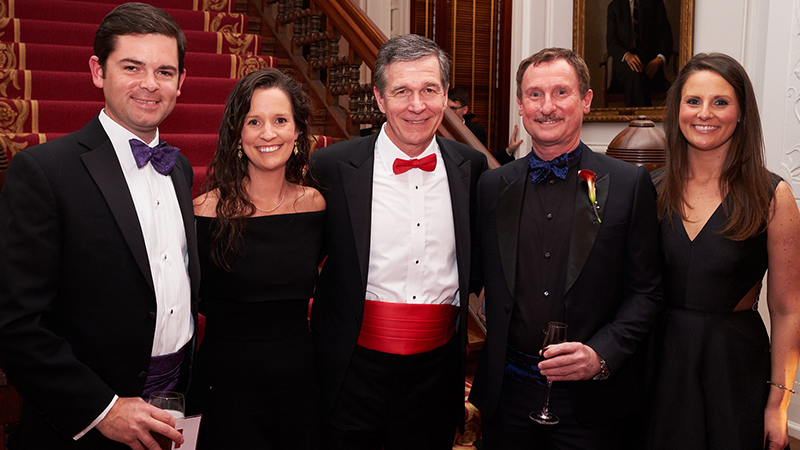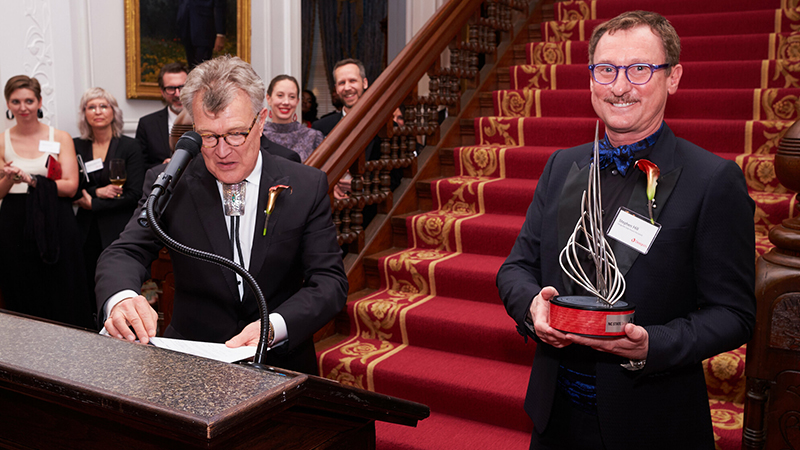 On a welcoming spring evening in late March, more than 220 guests arrived at the NC State  Executive Mansion in downtown Raleigh to attend the 22nd annual Designlife Gala to honor Stephen Hill. The annual event celebrates the role of design and the arts in improving lives and elevating the community.
The 2019 honoree, Stephen Hill, is an entrepreneur who incorporates his advocacy for the arts, historic preservation, and downtown revitalization in his businesses. By investing his time, talents, and finances into his hometown of Kinston, North Carolina, Hill is helping to spark a community renewal.
As board chair of the North Carolina Arts Council, Hill is also the visionary behind Mother Earth Brewing and Spirits, Mother Earth Motor Lodge, The O'Neil boutique hotel, The Red Room, and Kinston's Arts & Cultural District. As the founder and board chair for the smART Kinston Foundation, Hill is laying the groundwork for lasting change.
The Designlife Gala is supported by the College's Leaders Council, along with other donors to the Designlife Fund, which is comprised of a community of alumni, friends, design professionals, and industry leaders whose purpose is to support, nurture, and promote design education at the College of Design through volunteer efforts, special programs and events, and private contributions.
In attendance included Governor Roy Cooper and First Lady Kristin Cooper. Secretary Susi H. Hamilton, Department of Natural and Cultural Resources for the state of North Carolina, introduced Hill during the award ceremony.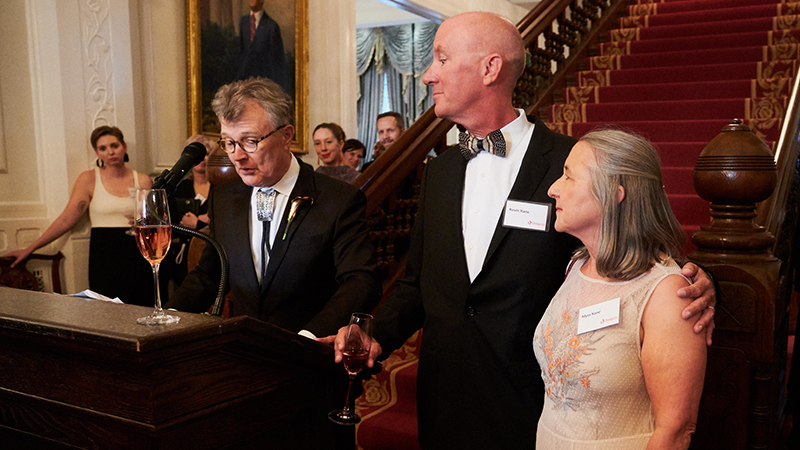 Kevin Kane [BEDA '83, M.Arch '87] and Myra Kane [BEDP '85]  were also honored with the Wings on Wings Award. This award recognizes distinct and impactful contributions to the College of Design. The Kane's have had a significant impact on the work of the College and the Coastal Dynamics Design Lab, whose mission is "to organize and lead trans-disciplinary research and design teams to address critical ecological and community development challenges in vulnerable coastal regions, with a concentrated focus on the Mid-Atlantic seaboard."
Designlife describes the essence of design education and its practice at the NC State College of Design. We teach students to "design for life and to lead the design life."
The Designlife Award celebrates the role of design and the arts in improving lives in the community. The College established the award in 1998 to celebrate the vitality of the design community and design education. The award honors a significant contribution that individuals have made to design in the southeastern United States.
View the Photo Album from the Designlife Gala event