Photos from Pat Rand in Helsinki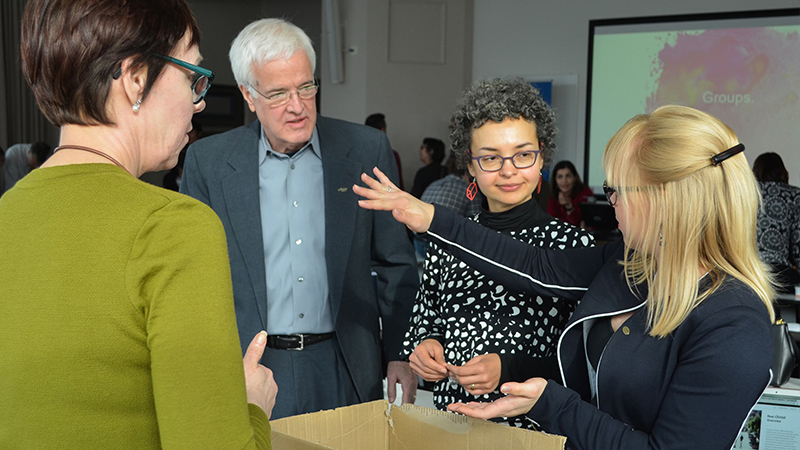 Rand has shared some photos of his time and Finland during a Fulbright Forum:
These photos are taken during the Fulbright Forum, a 2-day event on 11 and 12 of March. More than 50 Fulbright scholars, teachers, and students gathered for the Forum, and the public was invited to participate.
Above: (left) Collaboration during a quick 20-minute design charrette in which Rand was on a team that was asked to design a school for maximum inclusivity and build a model using whatever materials were on hand. (right) A packed lecture room during the Fulbright Forum.
Above: Day 2 of the Fulbright Forum at Aalto University in Otaniemi. Rand was the lead-off speaker and delivered a brief presentation summarizing the teaching and research he has been working on during his time in Finland.
Rand will be returning to Raleigh in May and we look forward to learning more about his experiences.