Charles Flink to be recipient of NC State Watauga Medal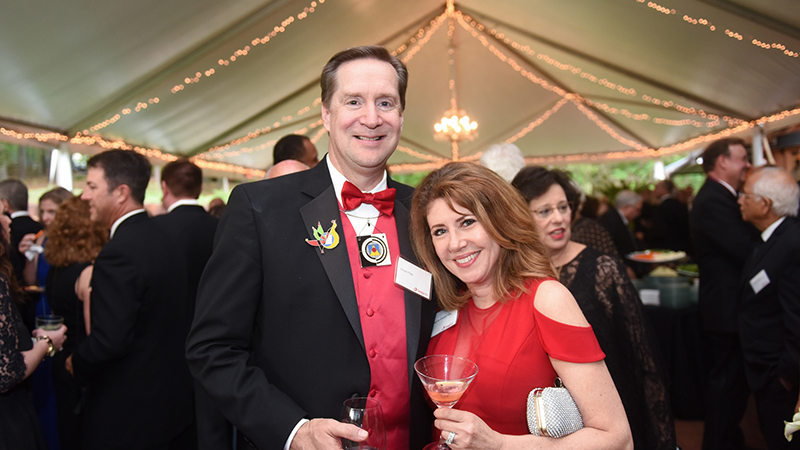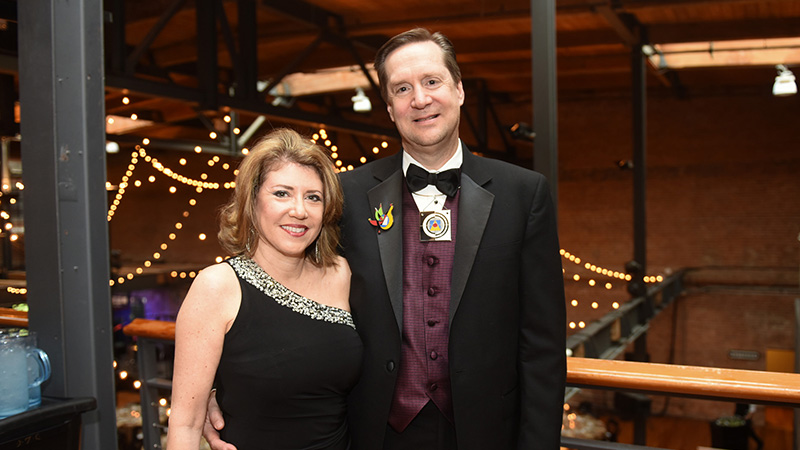 The College of Design is proud to announce that alumnus Charles (Chuck) A. Flink II, FASLA [BEDL '82, MLA '17], has been chosen as a 2019 recipient of the esteemed Watauga Medal.
Flink is an award-winning author, landscape architect, and planner and widely regarded as one of America's leading greenway designers. Over the years, Flink has shown an unwavering dedication to the advancement of the College of Design and NC State University. In 2006, Flink was recognized as a Distinguished Alumnus of the College of Design. He has served on many boards and councils, including the College of Design Leaders Council and the NC State University Board of Visitors. Flink and his wife Marjorie established the Flink Endowment in the Department of Landscape Architecture, contributed to the Gene Bressler Faculty Award Endowment, and are lifetime members of the NC State University Alumni Association and the Friends of the University Libraries. Flink was a College adjunct faculty member from 2012 to 2018 and has been mentoring students since 1990.
The Watauga Medal is the highest nonacademic award given by the University. The award was established in 1975 by the Board of Trustees to honor those who have made significant contributions to the advancement of the university. The selection process is rigorous, with nominees reviewed by the Watauga Medal Selection Committee, the Chancellor, and the Board of Trustees.
Flink is the fifth College of Design alumnus to receive the Watauga Medal. He will be presented with his medal at the Founder's Day celebration on March 8, 2019.
Here is what others are saying about Chuck's recognition of this prestigious honor: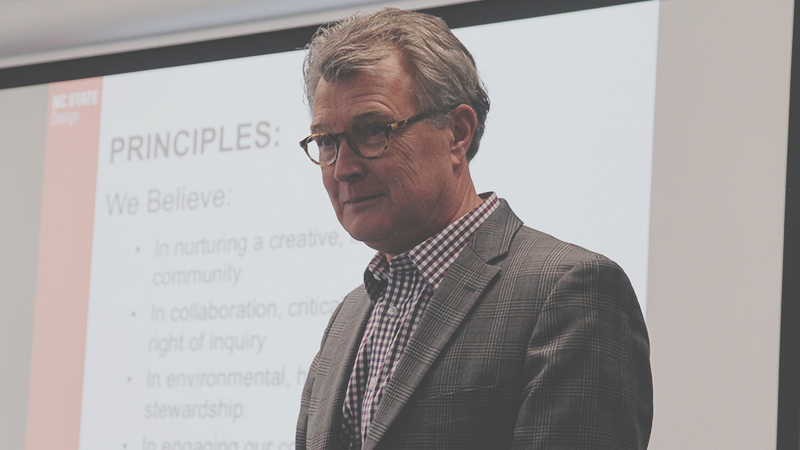 "Chuck's remarkable service spans the entire university from the College of Design to the Alumni Association, from the Capital Campaign to the Park Scholarship Selection Committee, and from athletics to the Board of Visitors. His service to the community and state matches or exceeds this record. He is an exemplary alumnus of the College of Design who is fully dedicated to a life of design."
—Mark Elison Hoversten, PhD, FASLA, AICP, Dean, College of Design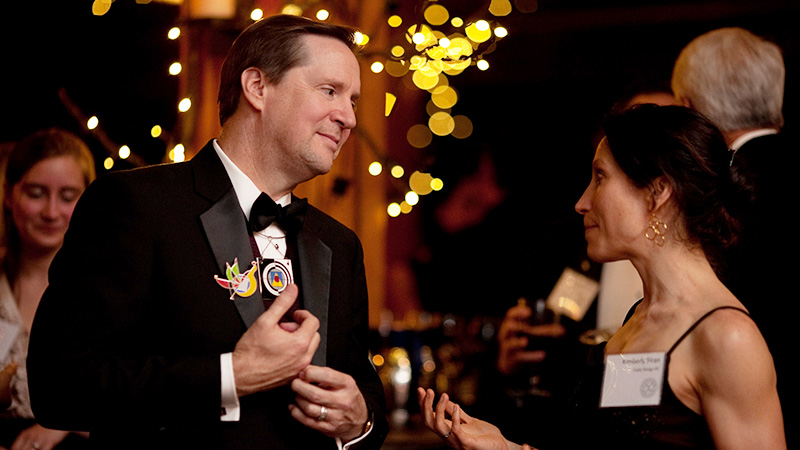 "Chuck overflows with positive energy and enthusiasm for life, his profession, and especially NC State. The NC State community greatly benefits from his time, passion, and dedication to the University – he helps the Pack thrive with his steadfast leadership."
—Kimberly J. Siran, PLA, [MLAR '97] Coaly Design, PC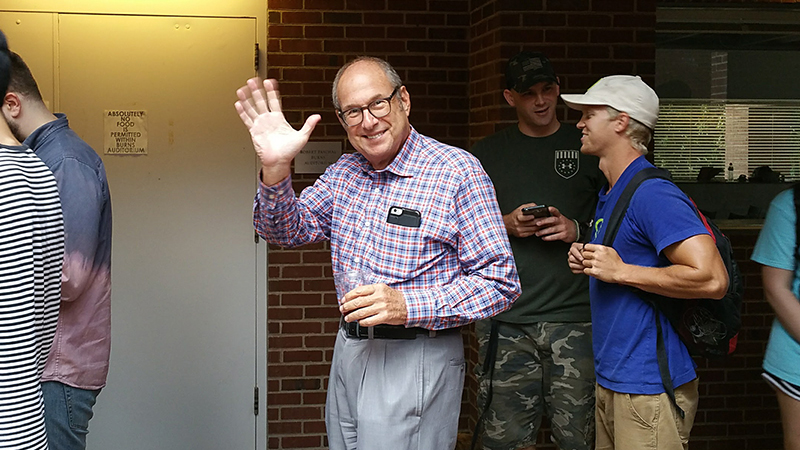 "Charles 'Chuck' Flink, FASLA is a 21st-century landscape architecture "game changer" whose exemplary prolific practice and leadership in greenway planning and design has positively impacted the lives of countless millions of people in communities throughout the nation and around the world.
Chuck's contagious optimism coupled with honed design thinking skills, technical expertise, passion, and wisdom compels those around him to be their best selves, get to "yes", and work towards making a better day. "
—Gene Bressler, FASLA, Professor Emeritus Landscape Architecture