Giving to the College and Coastal Communities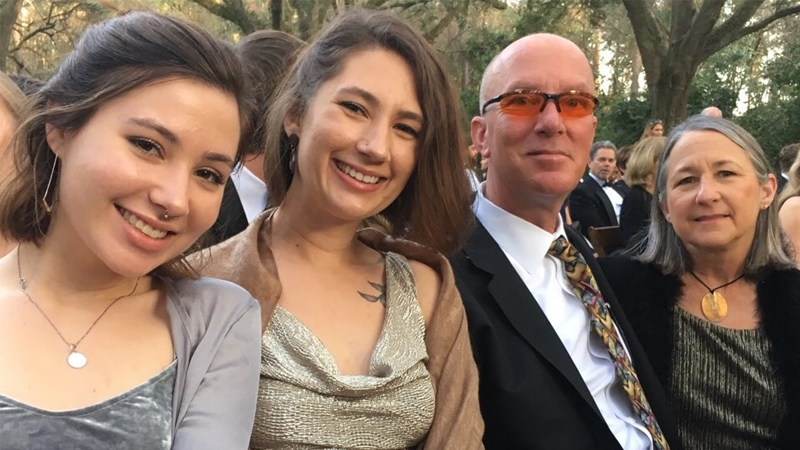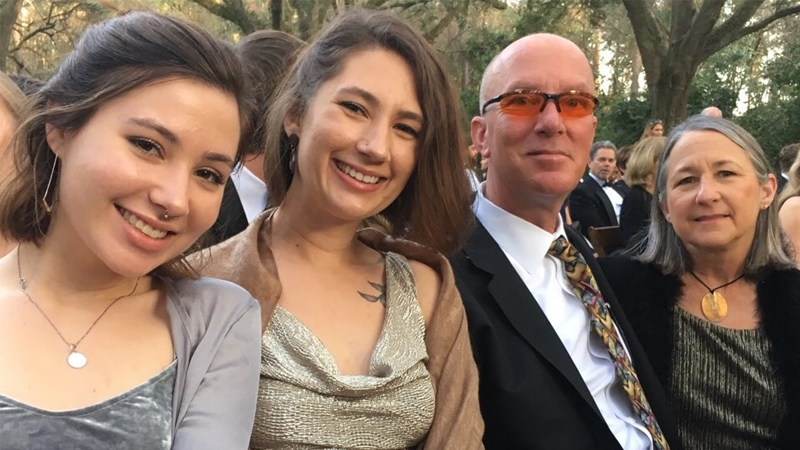 Kevin Kane [BEDA '83, M.Arch '87] and Myra Kane [BEDP '85] have generously donated $100,000 to the College of Design to be used to further the work of the Coastal Dynamics Design Lab (CDDL). The Kanes, who are both College of Design alums, feel a connection to NC State. Kevin and Myra Kane took design classes together and started dating while attending the College of Design, then called the School of Design. Additionally, Myra's father studied at NC State before World World II and returned to finish his degree after the war. "We've always been an NC State family. It's a special place for us" says Myra.
After graduating, the Kanes settled in the Raleigh area, raised their two daughters, and engaged in outdoor interests such as gardening, hiking, camping, and kayaking. Kevin pursued a career in architecture and is now principal at Davis Kane Architects in Raleigh.  Myra worked as a product designer for 17 years, then spent time volunteering in their girl's schools. The Kanes also enjoy spending time at their coastal home in Chocowinity, North Carolina.
A recent tour of the College "brought back a lot of fond memories," says Kevin. In particular, Kevin remembers "walking up Avent Ferry with a big clunky portfolio. I carted it up the stairs into Brooks Hall, into that big vaulted space, and thought 'wow, this is cool.' I was nervous but I got the tour around the School, and then they interviewed me. I somehow managed to get in." Myra remembers a "final" exam that was given on the first day of class in History of Design with Dr. John Reuer. "Kevin and I had this class together freshman year. The first day of class we had a test. It was a final exam and covered everything that we should know—things that we should have noticed just growing up and being aware, like the Bell South logo, the floor plan of the capitol building." Kevin adds, "it certainly opened your eyes up and made you look harder at what's around you. It was a nice lesson." "I know I didn't fail that class, but I probably did fail the test," says Myra.
Reflecting back on their time at the College and their lives now, Kevin says "we both realized that the School of Design enabled us to be in a position to make this gift, and we thought it was important to recognize that the School was an enabling factor in our lives. It's been pretty amazing."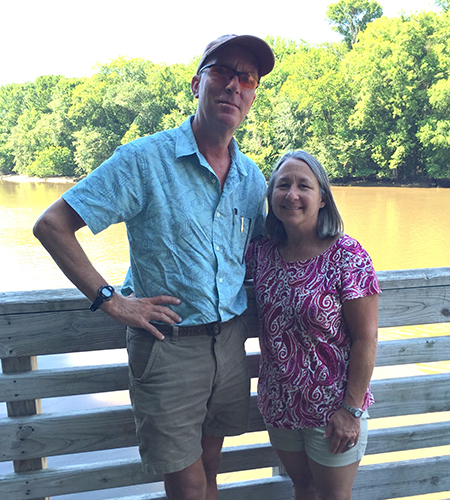 The Kanes' gift will directly fund a full-time research position at the CDDL. The CDDL was formed to address, through interdisciplinary research and design, the ecological and community development challenges in vulnerable coastal regions, especially those on the Mid-Atlantic seaboard. The CDDL is a perfect fit for the Kanes' gift; while spending time in Chocowinity, North Carolina, Kevin and Myra have witnessed firsthand the struggles people in coastal communities face due to weather events. The Kanes are eager to make a difference.
Travis Klondike [LAR '17], a recent NC State graduate, has accepted the position funded by the Kanes' gift. As a research associate at the CDDL, Klondike will focus on making the research data from the CDDL visually accessible and understandable. He says, "I will be taking large amounts of information and synthesizing it in a way, graphically telling that story in a way that anybody can understand it. And I really enjoy doing that. I think with some of these projects, it's all about distilling a large amount of information or a large amount of input, making it comprehensible to other people so that they can have a larger impact." Klondike is optimistic that his work with the CDDL is "a step in a larger push to have more direct contact with more communities throughout the state and to get deeper into the research that the CDDL is doing, allowing the design lab to grow into more of an engine that can produce game-changing work.  I'm confident that with the projects we have lined up that good results will come of it." Klondike is excited to join the CDDL team and work with the Head of the School of Architecture, Professor of Architecture, and Co-Director Coastal Dynamics Design Lab David Hill, AIA, and Associate Professor of Landscape Architecture and Co-Director Coastal Dynamics Design Lab Andrew Fox, ASLA, PLA. "I'm grateful to be here," says Klondike.
The Kanes are also hopeful that their gift will have a far-reaching impact. Kevin says, "The goal would be that it has an impact on how our coastal plains are developed over time and educate the people whose roots are deeply planted there that there are better ways of building in low-lying areas that everybody can benefit from. Building in a responsible way would allow people to continue their traditions and their sense of place that's so important to them."
"It feels good to give," Kevin emphasizes.
---
If you would like to learn more about the many ways you can support the College of Design, please contact Jaclyn Hage at jaclyn_hage@ncsu.edu.
Staci Kleinmaier is a professional writer and photographer living in Apex, North Carolina. She uses words and images to tell stories. To see her work, visit www.stacikleinmaier.com.