Sleigh the Holiday Card Competition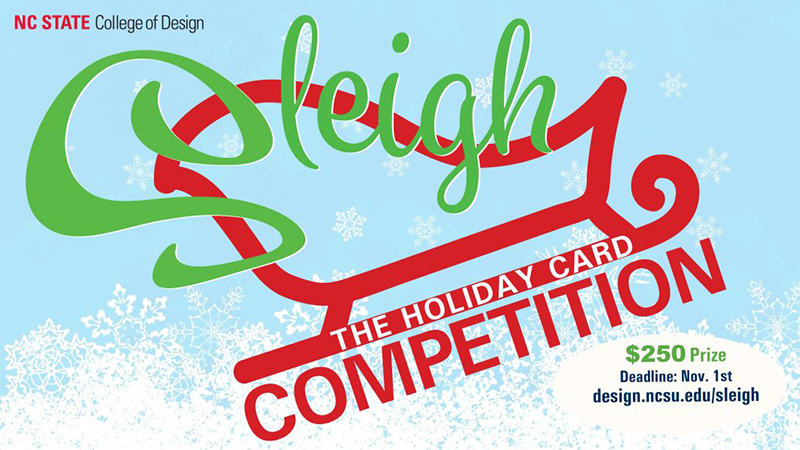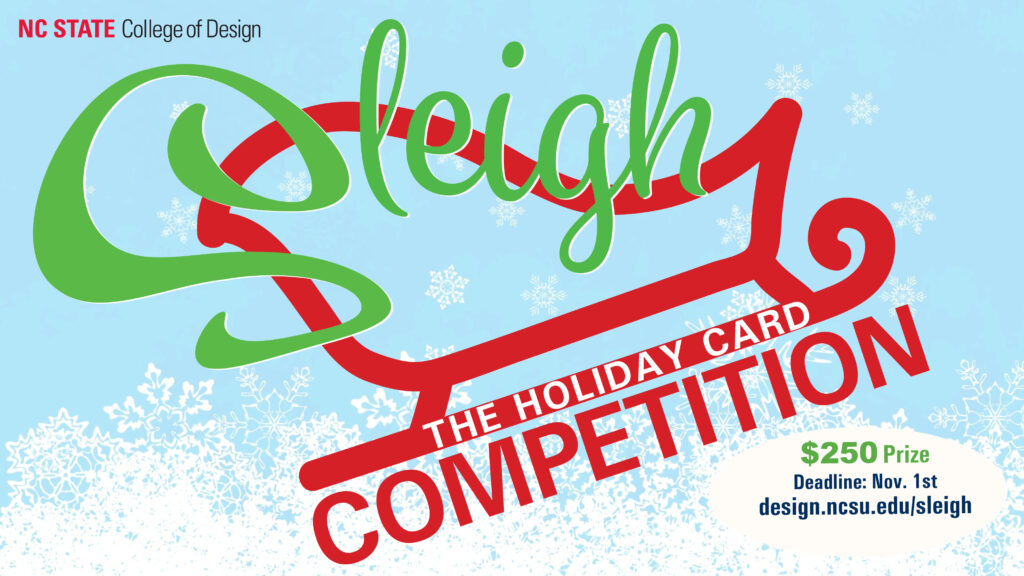 SLEIGH THE HOLIDAY CARD COMPETITION
Let's share some DESIGN love!
Enter the first-ever, 'Sleigh the Holiday Card Competition.' The winning design will be printed and represent the College of Design's annual Holiday greeting that is sent to influential members of the College community. PLUS, the winning entry also receives $250.00 in prize money.
The competition is open to ALL College of Design students (enrolled in undergrad or graduate programs)
RULES (download the rules):
Submitted Designs must be:
Holiday-ish but, not religious, can be inspirational
Memorable! (not something that is immediately thrown in the trash!)
Clever in construction; something that they may open, close, fold…*
Include the theme of Design for Life / Designlife with some type of holiday 'flavor'
Include the NC State College of Design logo and conform to brand compliance**
Entries must be submitted by November 1st @ 10 a.m. (Format: PDF; email to: CollegeofDesign@ncsu.edu with Subject Line: Holiday Card Submission; include full name and any additional context around your submission that you feel is relevant.)
All mediums are acceptable; however, the entry needs to be printed* (traditional method)
Entries must conform to either Option 1 or Option 2 layouts* (see below)
You do not need to include the 'greeting/ message' for the card;
JURY SELECTION:
A jury of faculty and staff of the College will review all (blind) submissions to select a winner.
Winner will be announced on or before November 10th
* Submitted designs must be set up to be printed using either Option 1 or Option 2 layouts; Highly encouraged to use InDesign for the project, however, Illustrator may be considered if setup is print ready
**Entries will not be judged on brand compliance, however, winning entry will need to comply.
Winning entry: All native files (images, fonts, program files) need to be submitted by November 15th and remain the property of the College. The student agrees to allow the College to modify as needed for printing or other promotional uses.
LAYOUT OPTIONS:
Questions: Collegeofdesign@ncsu.edu