2016 Kamphoefner Honor Fellowship Awarded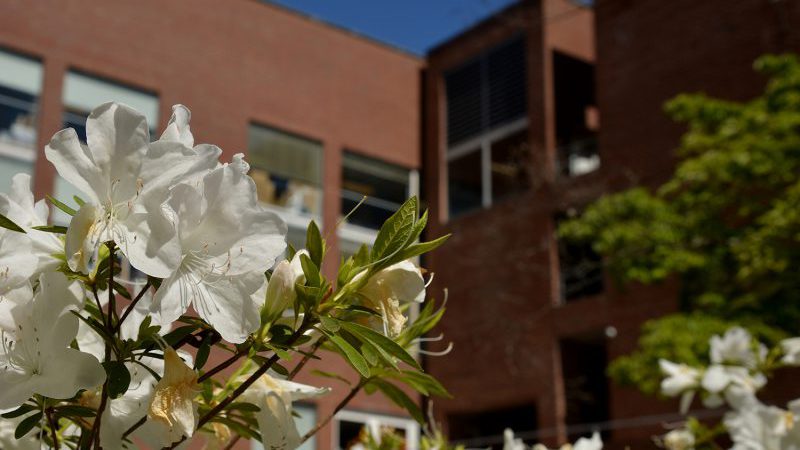 NC State College of Design awarded the Kamphoefner Honor Fellowship to Joseph Burkett and Rhian Lord
The Kamphoefner Honor Fellowship is awarded to a Master of Architecture student or students who are in their final year of graduate studies. This year's fellowship award totals $1350, to be distributed at the discretion of the Fellowship Jury. Jury members, according to Dean Kamphoefner's instructions, are drawn from the Fellows of the American Institute of Architects who are also on the faculty or are in practice locally. Th 2016 jury was composed of Alumni Distinguished Professor Architecture Patrick Rand, FAIA Chair of Fellowship Jury; Professor of Practice Susan Cannon, FAIA, LEED AP and Principal at Cannon Architects; and Professor of Practice Dennis Stallings, FAIA and Principal at Clark Nexsen.
Henry L. Kamphoefner became the first dean of the School of Design in 1948, which was renamed College of Design in 2000. Under Kamphoefner's leadership, the school quickly attracted national attention for the quality of its programs, faculty and students. A fervent advocate of modern architecture, Kamphoefner had an unparalleled impact on the architecture of the State and the Southeast.  Kamphoefner was dean 1948-1973, and continued to teach architecture until 1979.
This years fellowship candidates must meet the following criteria:
Expect to receive a Master of Architecture (M.Arch) degree by May 2017;
Have completed a minimum of 12 credits of 500 or 600 level courses in Architecture, including the ARC 500 Comprehensive Studio or its equivalent;
Maintain an overall GPA that is among the top one-third of the cohort graduating in the relevant academic year (This will be determined with assistance from the graduate registrar).
After nearly 2 hours of deliberations, the jury found each candidate's exhibit engaging and full of merit.
First Place: Joseph Burkett and Second Place: Rhian Lord.
Congratulations to all participants!
Samples of juried submissions by award recipients: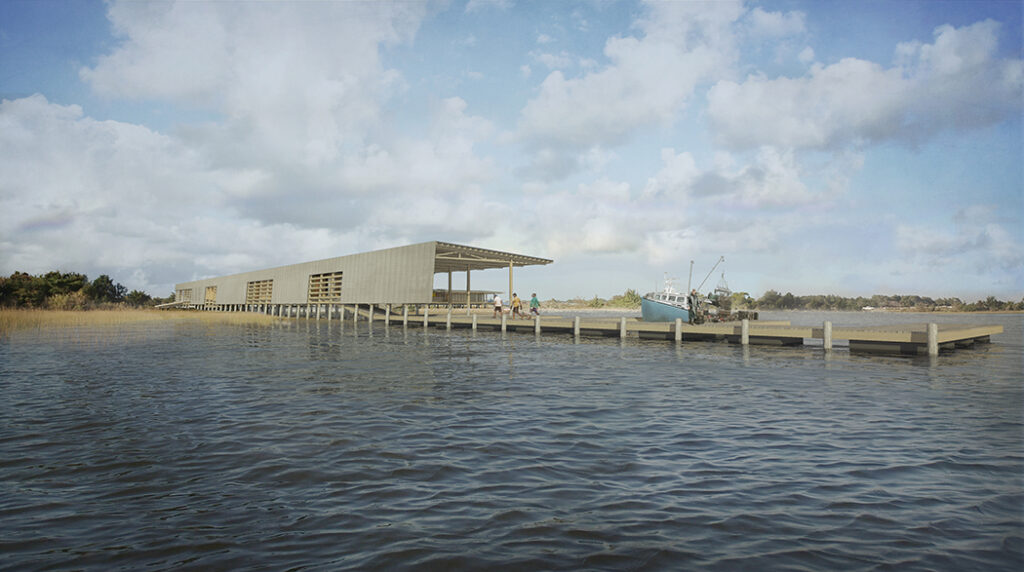 ---
At the College of Design, our goal is to provide an opportunity for all students to live a Designlife! Every gift is important to the future of design education and has an impact on the College's most important mission: teaching students to design for life. For more information contact Jaclyn Hage at jaclyn_hage@ncsu.edu