Building Success in Architecture: Pursuing a Ph.D. in Design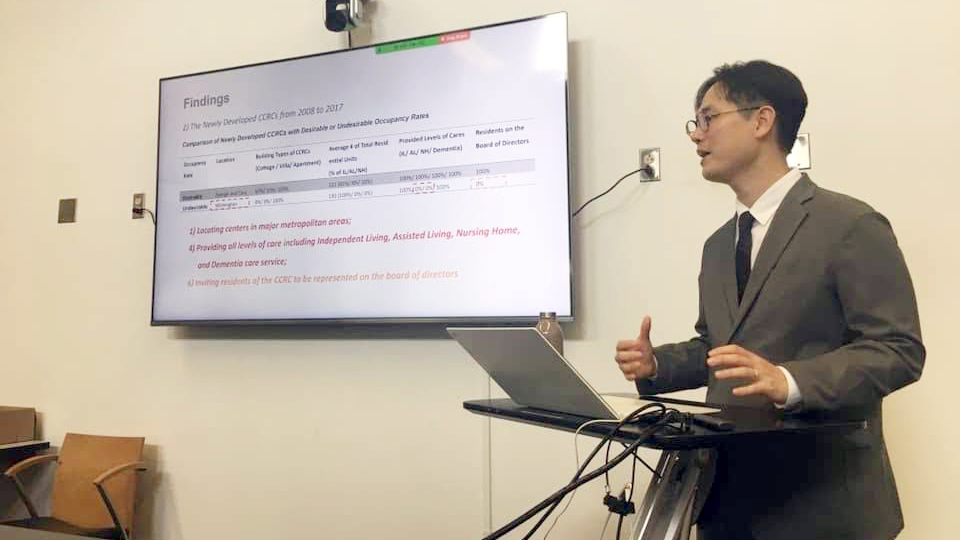 Dr. Jinoh Park, an alumnus of the Ph.D. in Design program at NC State and current assistant professor of interior design at the University of Arkansas, was interviewed about his research and insights within the design community.
Dr. Park was already an established professional designer with a bachelor's degree in interior design and an MBA when he joined the Ph.D. in Design program at NC State University in 2016. Dr. Park felt dissonance between the academic emphasis on social responsibility and the business focus on client satisfaction, sparking his desire to help bridge the gap. He answered the call and pursued research into how design can address business and profit concerns while working to improve environments for human interaction by emphasizing health and wellness.

Before joining the Ph.D. in Design program, Dr. Park studied a type of senior living facility known as a Continuing Care Retirement Community (CCRC). Also known as "life plan" communities, CCRCs provide older adults with the opportunity to live independently while enjoying access to amenities and convenient onsite healthcare, among other perks. Unfortunately, these communities tend to generate less revenue than other retirement establishments, such as nursing homes.
"In 2019, 49.7% of senior living facilities were CCRCs. My dissertation has been conducted on this CCRC, which is popular with consumers but unattractive to suppliers, and has little government support," Dr. Park said. "The goal of the study is to investigate what the optimal condition of the built environment and supportive services is in order to reduce the bankruptcy rate of the CCRCs operating in North Carolina."
Dr. Park's research aimed to improve the financial viability of CCRCs and, ultimately, enhance the lives of the people who call them home.


Dr. Park completed a fellowship for interior architecture at the University of Tennessee while working on his Ph.D. at NC State. He later landed his current position as an assistant professor of interior design at the University of Arkansas.
The Ph.D. in Design program at NC State provided Dr. Park with the resources and support he needed to excel and achieve his goals. In fact, Dr. Park's research in 2019 revealed that the program is among the top five doctoral design programs in the U.S. to provide full funding for design students.
Park attributes his success in the field to a combination of hard work and consistency, both of which enabled him to complete his Ph.D. in just three years, transition and adapt to a series of jobs, and ultimately settle down as an educator in academia.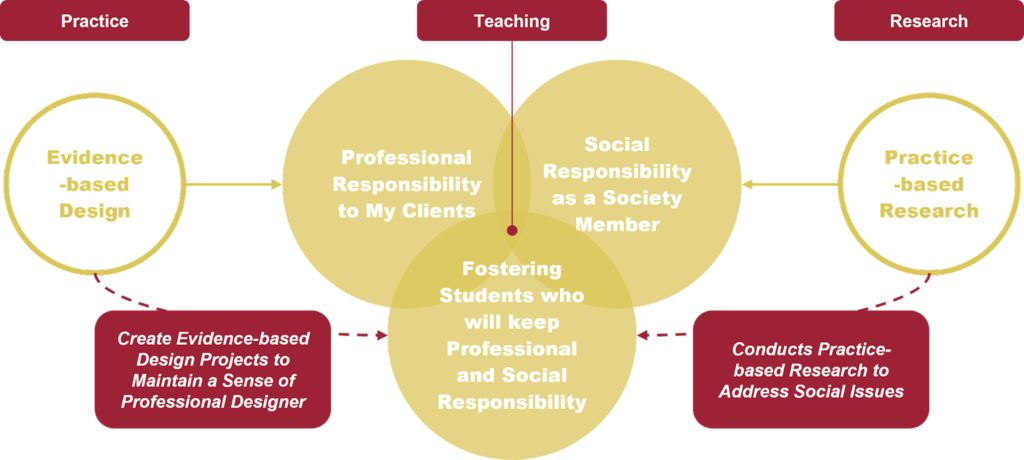 This story was based on an interview conducted by Ghazal Kamyabjou, PhD Candidate at the NC State University College of Design.