Ph.D. Graduate Shares Her Journey From Program Acceptance to Assistant Professor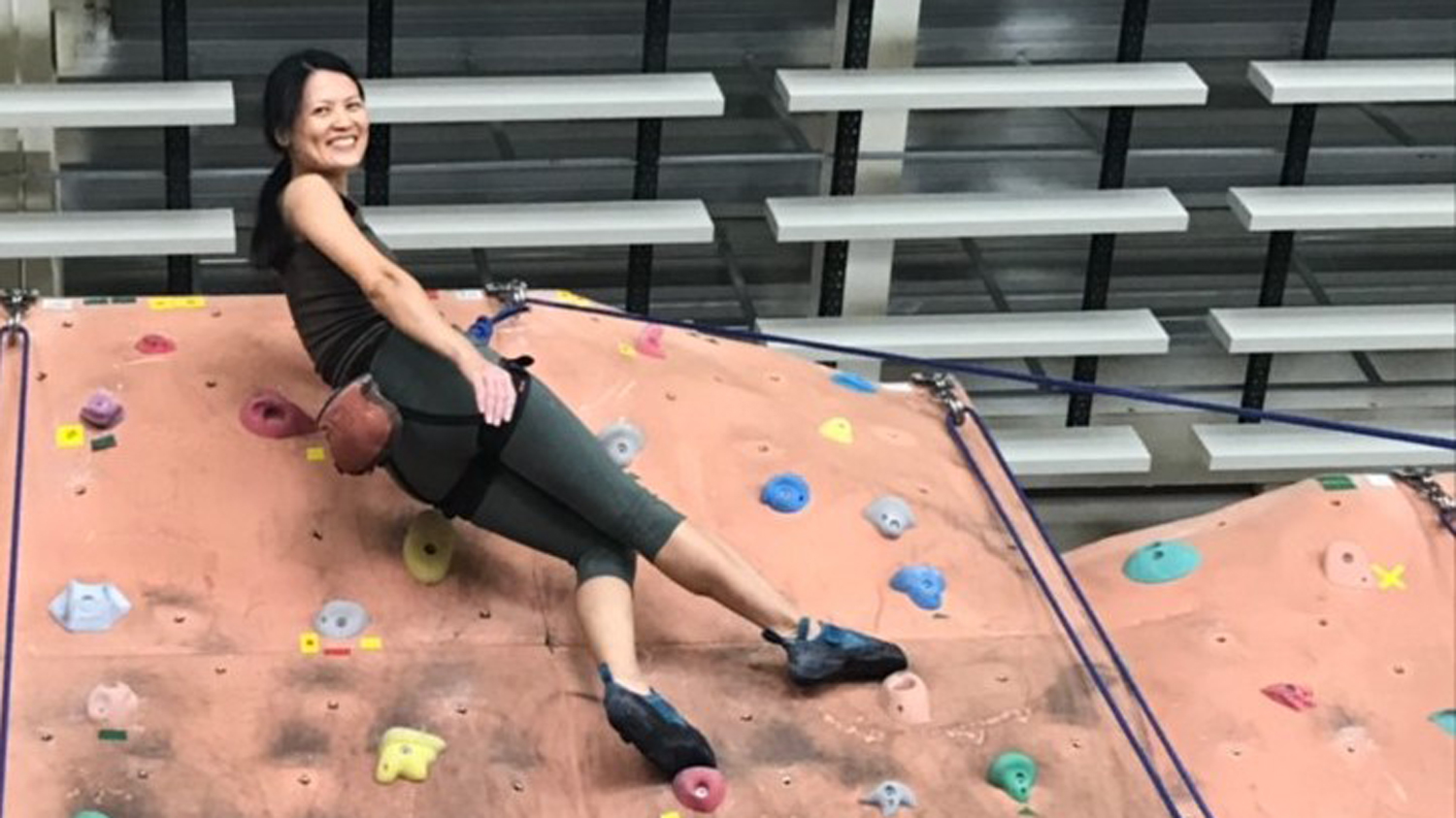 By Ghazal Kamyabjou
Meichun Liu, a recent graduate, shares her story from acceptance in the Ph.D. in Design program at NC State to landing a tenure-track assistant professor position at the University of Washington in Seattle, WA. She shares tips for success after graduation and talks about her discovery of the program and her research focus.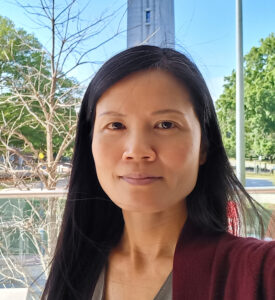 Born in Taiwan, Meichun received her bachelors' degree in industrial design from National Cheng Kung University (NCKU) and completed a master's degree in design from the University of Alberta in Canada. She was instructing master's students when she realized she wanted to pursue a Ph.D. "I realized that I need formal training in research to become a better advisor and advance my career," she says.
With over 16 years of experience in product design, she has combined both knowledge of the industry and her academic work into her field of study. While at Asia University, she held positions as associate professor and department chair of creative product, and formed her own company, "Wolkeland Design."
In choosing a Ph.D. program, Meichun notes that there were only a few institutes in the U.S. that offered such a degree. "Before I applied, I visited the campus in person and received a tour from my future advisor, Professor Tsailu Liu. I was impressed with the campus, the program, and the overall hospitality of the school," she says.
Meichun feels that she is engaging in a rigorous and rewarding program in which the professors are eager to help the students grow. "They care about students and are passionate about establishing a rich learning environment," she adds.
Her research employs an agent-based approach to establish an adaptive design framework in complex systems. "The study adopts a mixed methods approach, including computational simulations, qualitative methods, and quantitative techniques," she adds.
"My research aims to understand how designers can utilize digitally enhanced everyday objects to mediate design interventions to develop an adaptive design system according to user preference and propensity. It outlines a bottom-up approach to achieving an adaptive design system that can be used in many complex systems."
For example, in the design of a service system, e.g., theme park, museum, and health care, the system can adapt to the needs of different user groups by collecting and providing information that is pertinent to them. Personal factors and situational factors can affect how the information is received.
"The goal is to gain a better understanding of how to "see the tree and the forest" in a complex system because if we focus on user needs alone, we may lose sight of the system's performance," Meichun notes. "Contrarily, if we emphasize the efficiency of a system, we may risk ignoring individual experiences and choices that are meaningful to people. I hope my research can bridge the gap between user-centered design and system-centered design and establish a human-centered adaptive design framework that envisions the long-term and systemic implications of design interventions."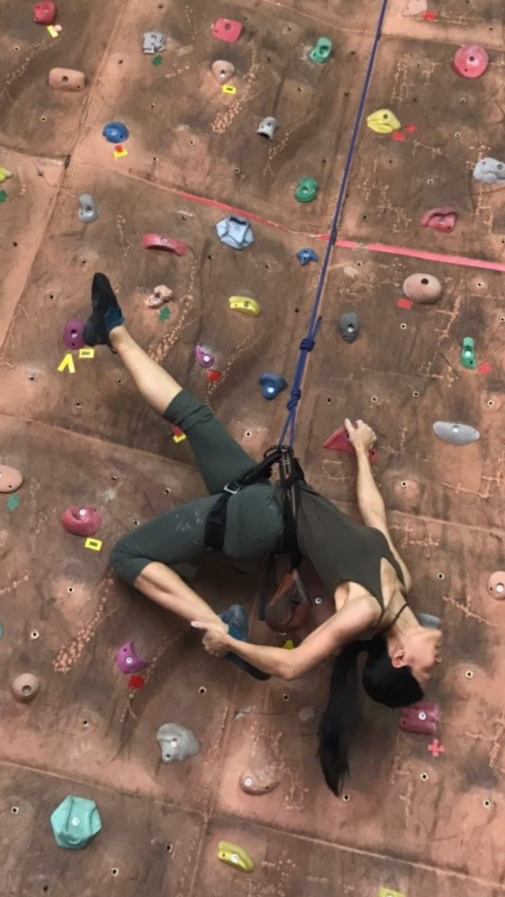 Throughout her time at NC State, Meichun has practiced yoga to keep herself mentally and physically fit on her long academic path. Utilizing resources on NC State's campus, including the climbing wall at Carmichael Gym, helped her. "Climbing is a vertical form of yoga!" she says.
Meichun also credits the support system at the school for both her success as an academic and in securing her next role at the University of Washington. In her journey of applying for an academic position, she had 6 first-round interviews and 3 second-round interviews with schools in the U.S. and Singapore. The rigorous training of the program was an important factor for her to thrive in the international job market. "I was fortunate to receive lots of great advice and support from the NC State community," she says.
Professor Matthew Peterson's curriculum, pedagogy, and academia course prepared her for developing strategies for her job search, as well as application materials and interview questions. She practiced interviews with fellow students, and utilized her advisor, Professor Tsailu Liu throughout. "Without him, I would not have landed the tenure-track position," she says.
In reflecting on the process, Meichun looks to a quote from Thomas Jefferson: "I am a great believer in luck, and I find that the harder I work the more I have of it."
This post was originally published in College of Design Blog.