From Architecture to Augmented Reality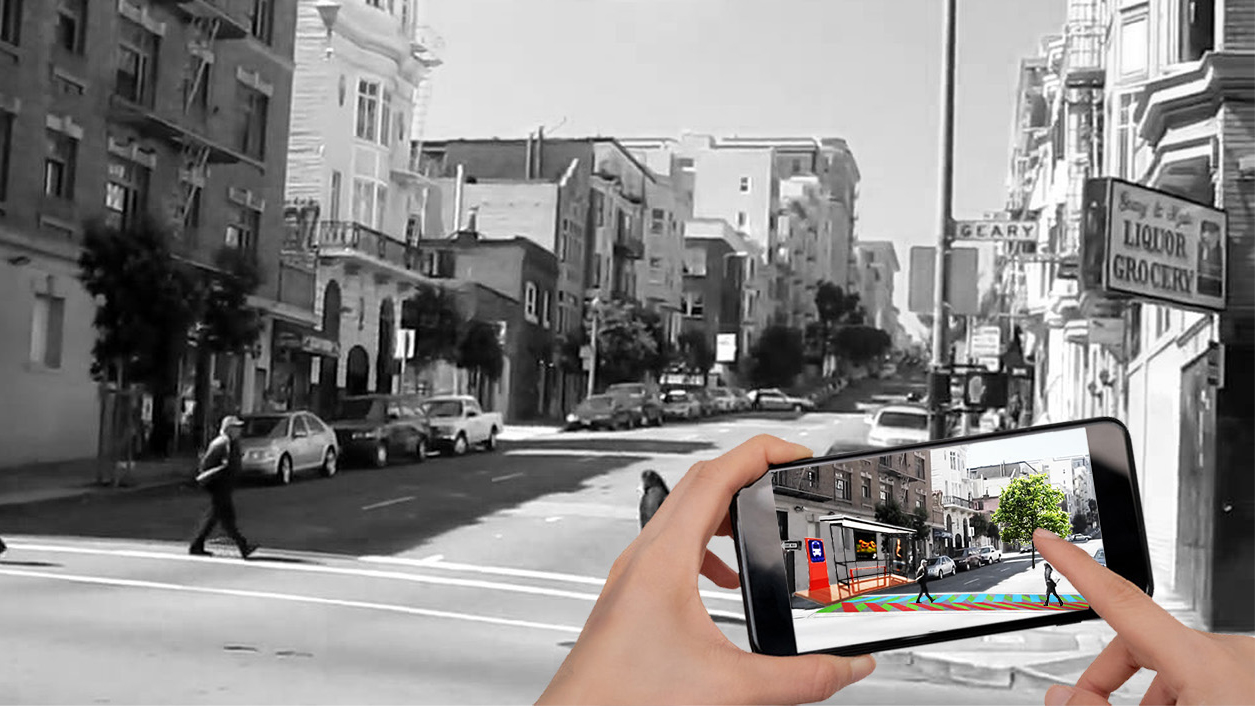 To many, taking an active role in local government planning can have a myriad of roadblocks.
A lack of access to information, language barriers, excessive time costs and a poor implementation of two-way communication methods are just a few of the reasons why residents across the country don't speak up during public municipal government hearings. These reasons not only affect how communities develop and are granted resources, but they also have a direct correlation to the health and well-being of certain neighborhoods.
But what if an entire community was able to democratize their neighborhood's development from the palm of their hand?
Saeed Ahmadi Oloonabadi, a Ph.D. candidate at the NC State College of Design, is answering that very question through his augmented reality mobile application, CommunitAR.
"The main idea behind CommunitAR is to empower those people to create and share ideas for their communities," says Saeed. "Furthermore, the application is connected to a database and a mapping service. Ideas that people create can then be accessed by local governments and enable better decision making."
How it Works
For the past two years, Saeed has been working with a coalition of eight communities in the Charlotte Metropolitan Area to address how to best implement augmented reality within the realm of urban planning. Currently, the primary focus is on how to make areas healthier through increased walkability and physical activity.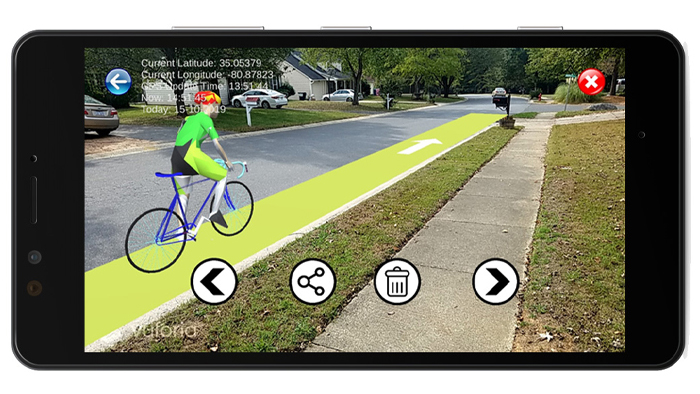 Research has shown that communities of color and lower socio-economic status face inequitable access to well-planned, walkable spaces – resulting in significant health disparities compared to more affluent neighborhoods. Saeed's current research aims to expand on this data, and is driven to increase active participation.
CommunitAR allows users to generate and share renderings of proposed community improvements such as bike lanes, sidewalks, public transit stops and other developments through a database of pre-constructed 3D features, which can be digitally placed anywhere the user sees fit.
"Decision makers in local governments, public organizations or private firms can then design alternatives. Once alternatives are uploaded, community members can overlay the whole design and then vote on their preferred designs all through CommunitAR" says Saeed.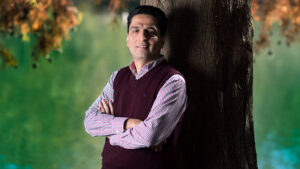 Considering that municipal governments across the country are facing hardships regarding public meeting attendance due to COVID-19, CommunitAR opens up a much-needed opportunity for citizens to participate in the planning process.
Not only does the app allow for community members to create and share their ideas for their neighborhoods, but it also provides the ability to present the developments designed by local planning departments and developers to neighborhood residents in the field.
Applying Design Research
Augmented reality and virtual reality applications were not always Saeed's focus. With a background in architecture and urban design, Saeed worked in sustainable conservation of cultural buildings and historic sites in his home country of Iran. However, that field was not a technology-centered one, and he was driven to improve the quality of life throughout multicultural communities using modern ideas.
I found that the College of Design's Ph.D. program took an interdisciplinary approach to research, and that's where I saw the opportunity.
After eight years of working, planning and teaching, Saeed came to the United States with his family and completed his graduate degree in urban design at UNC Charlotte. It didn't take long for him to recognize he was ready to expand his wealth of knowledge even further.
"I knew I wanted to study something related to technology, but I had no previous understanding of how augmented reality can be integrated into urban design and planning," reflects Saeed. "I found that the College of Design's Ph.D. program took an interdisciplinary approach to research, and that's where I saw the opportunity. Here, there are many different people with different experiences. Some have a background in technology – virtual reality, augmented reality and data visualization. Others have experience with urban design and planning, landscape architecture, industrial design and graphic design."
The idea for CommunitAR didn't come to Saeed immediately upon starting at NC State. After around two years of working in virtual reality, he realized that developing completely synthetic virtual environments may not provide the public benefits he is hoping to create. By shifting his focus to the uses of augmented reality, participants would be able to incorporate the design process directly into their own built environments.
In the fall semester of 2019, Saeed entered into the NC State NSF I-Corps program, which helps researchers commercialize new technologies. Through the program, he was able to interview community leaders, urban designers, architects and government officials who provided critical feedback on what their needs were and how CommunitAR could help.
Saeed is hoping to finish his dissertation by May of 2021, but due to the uncertainty caused by the pandemic, some of his data collection efforts have been delayed. However, he believes current circumstances indicate just how important it is to make local planning more accessible. Furthermore, he is also working as part of a research team comprised of researchers and planners from UNC Charlotte and the City of Charlotte, who were recently awarded over $200,000 from the John S. and James L. Knight Foundation for their work in public data visualization with immersive technologies.
"We're experiencing a point in time that digital platforms are one of the only ways to interact. The importance of these types of activities – planning, development, engagement – they are all now more important to talk about than ever."
This post was originally published in College of Design Blog.