Masters of Art + Design Program Recognized for Excellence in Assessment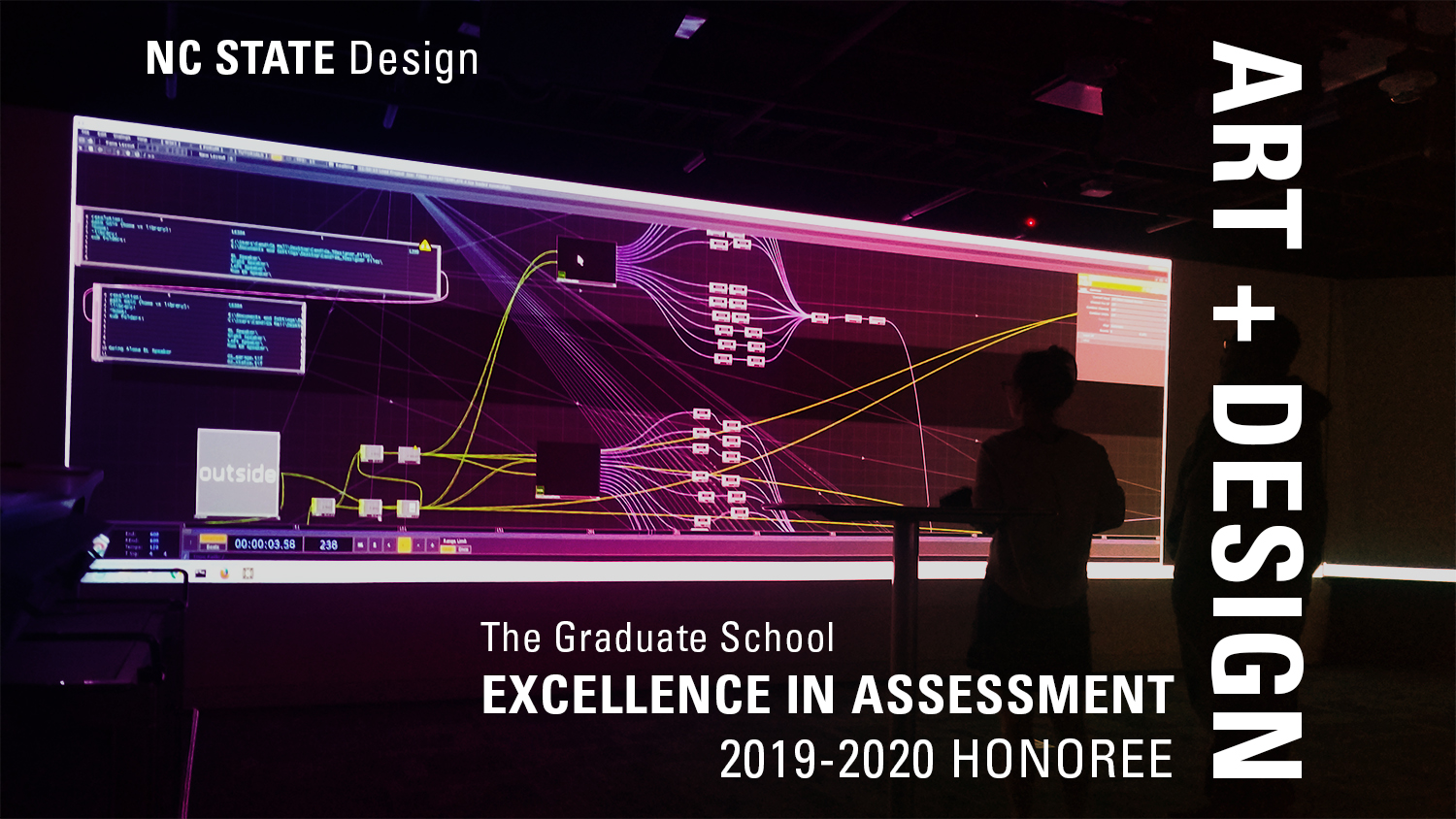 The Masters of Art + Design (MAD) program has been recognized by the NC State Graduate School as a 2019 – 2020 Excellence in Assessment Honoree for its quality of assessment processes aimed at improving student learning.
Over the last four years, the Department of Art + Design has made the graduate curriculum in Experimental Media Arts a primary focus.
The pace at which new media technology is changing means that students have to be adaptable, flexible and critical about how they are engaging with these media platforms.
The MAD program prepares students to be design directors, practitioners, visionaries, and leaders in the field who are able to respond to the social, cultural and economic shifts that current times – and global economies – demand.
Throughout the curriculum, students become creative thinkers and skilled makers in an inter-disciplinary educational environment, providing the critical knowledge and expertise to re-imagine new contexts, and challenge traditional structures and assumptions guiding art and design practice.
Recording and responding to how our students engage with class material through research and practice is, and always will be, a top priority.
By pushing the boundaries of art, design and technology, the MAD program continues to analyze and respond to student work in a deep and rich way.
The Art + Design program was one of 9 chosen for this inaugural award. Of the nine graduate programs chosen, 3 are from the College of Design (Art + Design, Architecture, and Landscape Architecture).
This post was originally published in College of Design Blog.