Julia Littleton: Balancing Cheer, Design and Graduation During COVID-19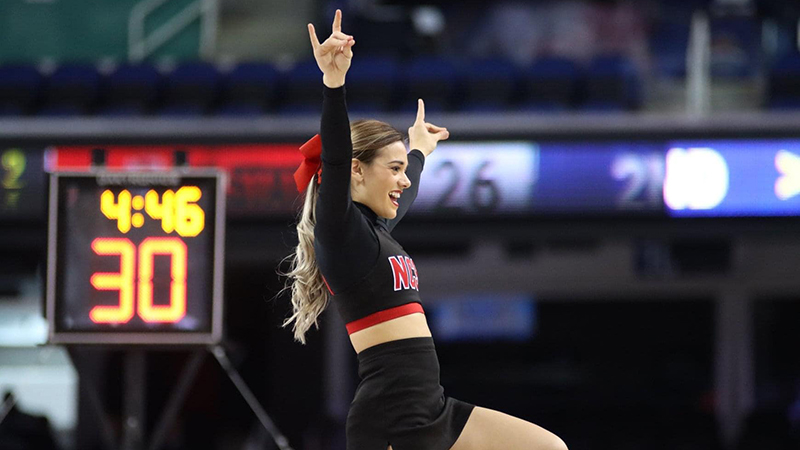 Defying Expectations
The worlds of design and athletics are equally demanding. Both require discipline, extensive training and a never-ending learning curve.
To Julia Littleton, a senior in design studies and a member of NC State's Cheer team, combining those two worlds took some getting used to. However, they both play invaluable roles in her journey.
"When I was little, my dad, also an architect, had a big workshop in our basement. I remember going to pick up little scraps to make houses and landscapes for my stuffed animals," says Julia, who also picked up cheerleading at the age of 12.
To many, balancing both disciplines would seem impossible. However, this past January, Julia and three other student-athletes claimed victory over 11 other teams in the 2020 Universal Cheerleading Collegiate Championship Group Stunt division in Orlando, Florida – one of the largest and most prestigious college cheerleading championships in the world.
According to Littleton, "if you're going to be great at something, you have to throw yourself 100% into it."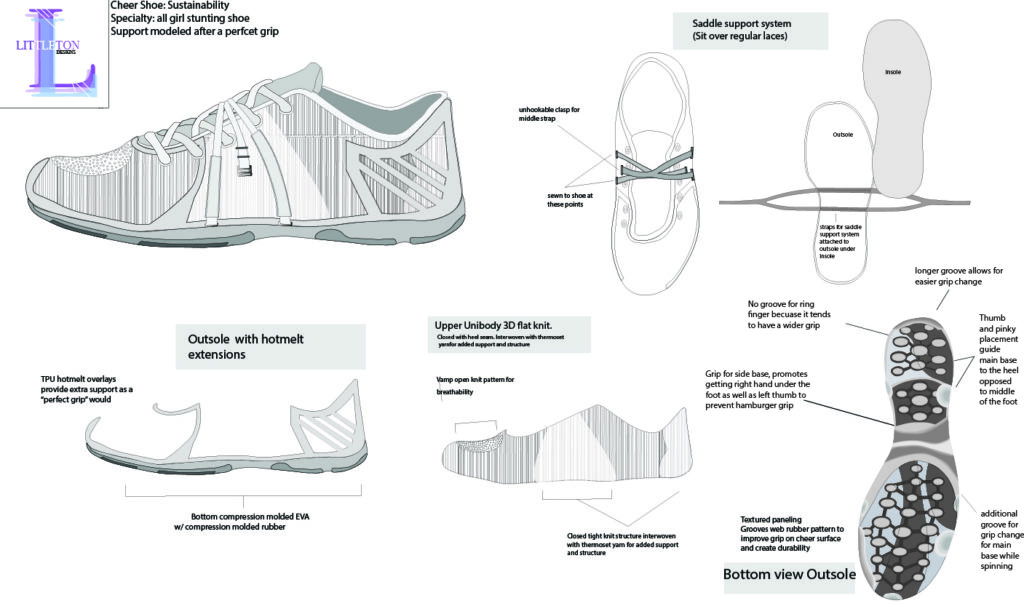 Finding a Niche
Rather than focusing on the obvious differences between design and athletics, Julia made the choice to look at her future through the intersection of the two fields. As a transfer student who was studying architecture at her previous college, finding a balance was a struggle until she spoke with Art + Design department head, Kathleen Rieder.
"I'm very thankful for Kathleen because she let me pick my own path," Littleton said of Rieder, who convinced her that the design studies program could provide the flexibility she was looking for. "I think that's one of my favorite things about design studies – whether you're into animation, industrial design, architecture or product design, whatever it may be – you can pick and choose all of your electives to fit into your field."
By applying her athletic experience to the diverse curriculum at the College of Design, Julia was able to approach her future through the lens of an industrial designer. Through her studio work, her projects revolved around developing usability tests, concepts and design values to fabricate apparel, shoes and equipment frequently used in the cheerleading industry.
One of the projects that she has been focusing on is a shoe specifically designed for cheer which incorporates features that address athlete weight, form, torque and how teammates interact with each other. Julia regularly asks, "will this design cause the athlete to drag their toes? How does this affect a cheerleader while they're dancing, jumping or tumbling? What kind of pressure does this design have on joints during a performance?" With this mindset she is able to, both literally and figuratively, put herself in the shoes of many other athletes.
Graduating in the Era of COVID-19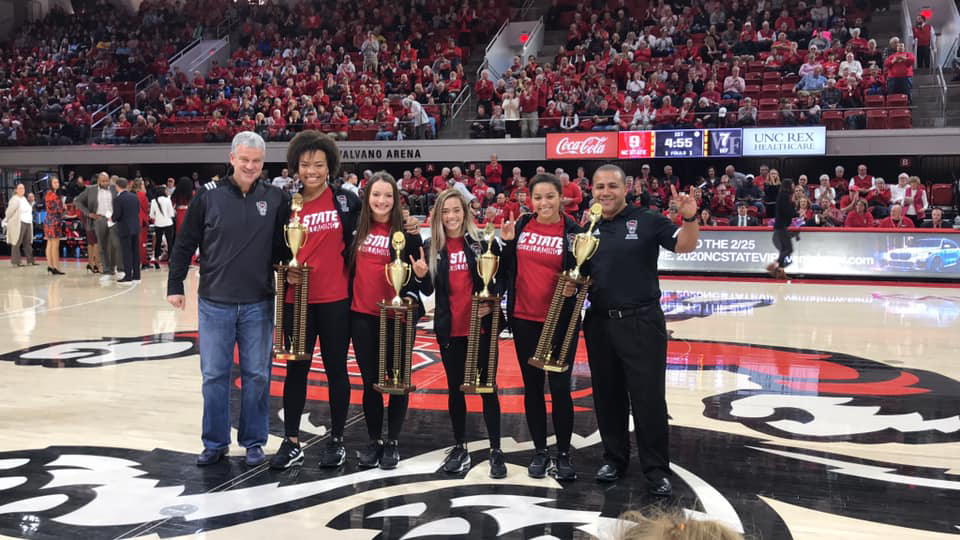 It's no secret that the Spring of 2020 has been a difficult semester for students at the College of Design – especially for those who are graduating. Despite all of the hardship that the coronavirus pandemic has caused, Julia is finding comfort in the bonds she's created with her teammates and fellow designers.
Without regularly scheduled training and access to the studios on campus, Julia does everything in her power to stick to a routine that resembles normal life. Her and her teammates still meet online every afternoon at 4 p.m. for a virtual workout together and to discuss how they are doing.
Julia, who won't get to compete in her final season, says that despite everyone's drive to be positive, her and her teammates are still heartbroken. "It's really difficult because many of us have worked through elementary school, middle school and high school to be able to compete at the collegiate level – then you have four years and then you're done. There is no professional league, there's not really anything like that."
However, Julia isn't letting the circumstances prevent her from setting new goals. She credits her optimism to maintaining close communication with potential employers and professors at the College of Design, and she has found that there are many things to look forward to.
"Don't underestimate the power of connection – especially within the College of Design. Whether it's professors or advisors or even people that we've had for guest lectures. I think everyone's always really excited to talk to you."
This post was originally published in College of Design Blog.