Bringing New Voices to the College of Design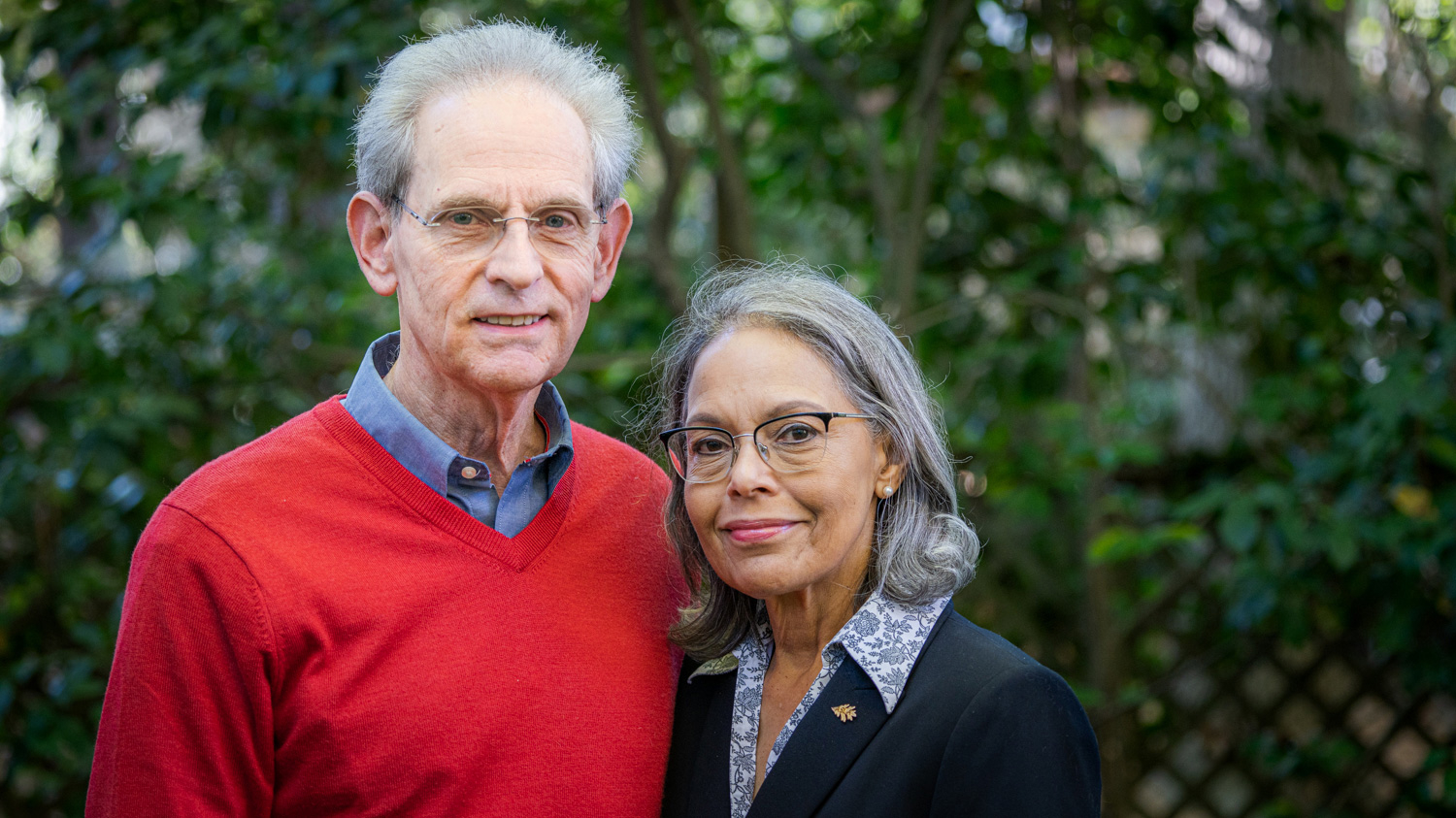 Rodney Swink and Juanita Shearer-Swink both have a passion for landscape architecture. Their desires to bring together communities to foster a sense of place were both formed through their respective educations at NC State's College of Design and the University of Florida. Both fellows in the American Society of Landscape Architects, their passion for providing design for all, especially design education for all, led them to create a scholarship endowment for the Landscape Architecture and Environmental Planning Department. 
Rodney puts it simply: "We're choosing to do things that we think can make the community a better place." His experiences under Randy Hester and what he refers to as 'populist design' shaped his career. He chose to work with communities and the public to understand those that didn't always have a voice. "Randy designed for people — particularly people who didn't have a voice. He showed me how to engage them as part of the conversation" he adds.
Juanita's experience in both the public and private sectors and in public transportation allowed her to work with many people from different neighborhoods and communities and learn about the opportunities that public transit could provide for them and their families. She learned that the best neighborhood land use and transit solutions arise by asking community members about their hopes and needs.
Her own experiences growing up in the Caribbean and attending school in Florida solidified the importance of a diversity of perspectives in the classroom. "Some students were from Florida, some were from out of state, some were Veterans of the Vietnam War, but they all brought a really different set of experiences than what I had growing up. You're looking at people who have shared values with you, but they're coming from a very different place. And that's really interesting."
The importance of differing perspectives in design was a huge factor as Rodney and Juanita formed their scholarship, which focuses on attracting diverse candidates to the profession.
"Cultural diversity, age diversity, gender perspective — all of those things enrich our opportunities, and will continue to make our profession stronger and stronger" she adds.
While Rodney and Juanita felt that their ability to contribute to a scholarship was small, they didn't let that deter them from moving forward. "You don't have to be the only person writing a check for a scholarship," Juanita says. "Everything builds to broader opportunities. When students have the opportunity to have some financial assistance, they have the opportunity for a little better work-study-life balance, which is going to allow them to spend some time fostering those creative ideas, as opposed to worrying about how they're going to pay their electrical bill. And it gets down to those very basic things. So this is, you know, a hand to move forward. And that's what they need."
"It all adds up" pipes in Rodney. "We can do some, and we will of course continue to do that. But the need is greater. We just need more people to say: 'let me do something.' NC State was a great opportunity for us to do something that said 'we believe in this.'"
Today, Juanita continues to work with ASLA as a fellow and serves on the Landscape Architecture Accreditation Board (LAAB). "We have effectively rewritten the standards for programs throughout the country, to engage in a much broader perspective and to begin to really celebrate the cultural experiences that have shaped the world and the places that we hope these young practitioners will go to. And in turn, we're hoping that this more enriched program attracts a broader cross-section of young people who can bring that enriched context of coming from different places with different ideas to our profession" she says.
This post was originally published in College of Design Blog.