The Path to Healing: Alumnus Chuck Flink and the 9/11 National Memorial Trail Act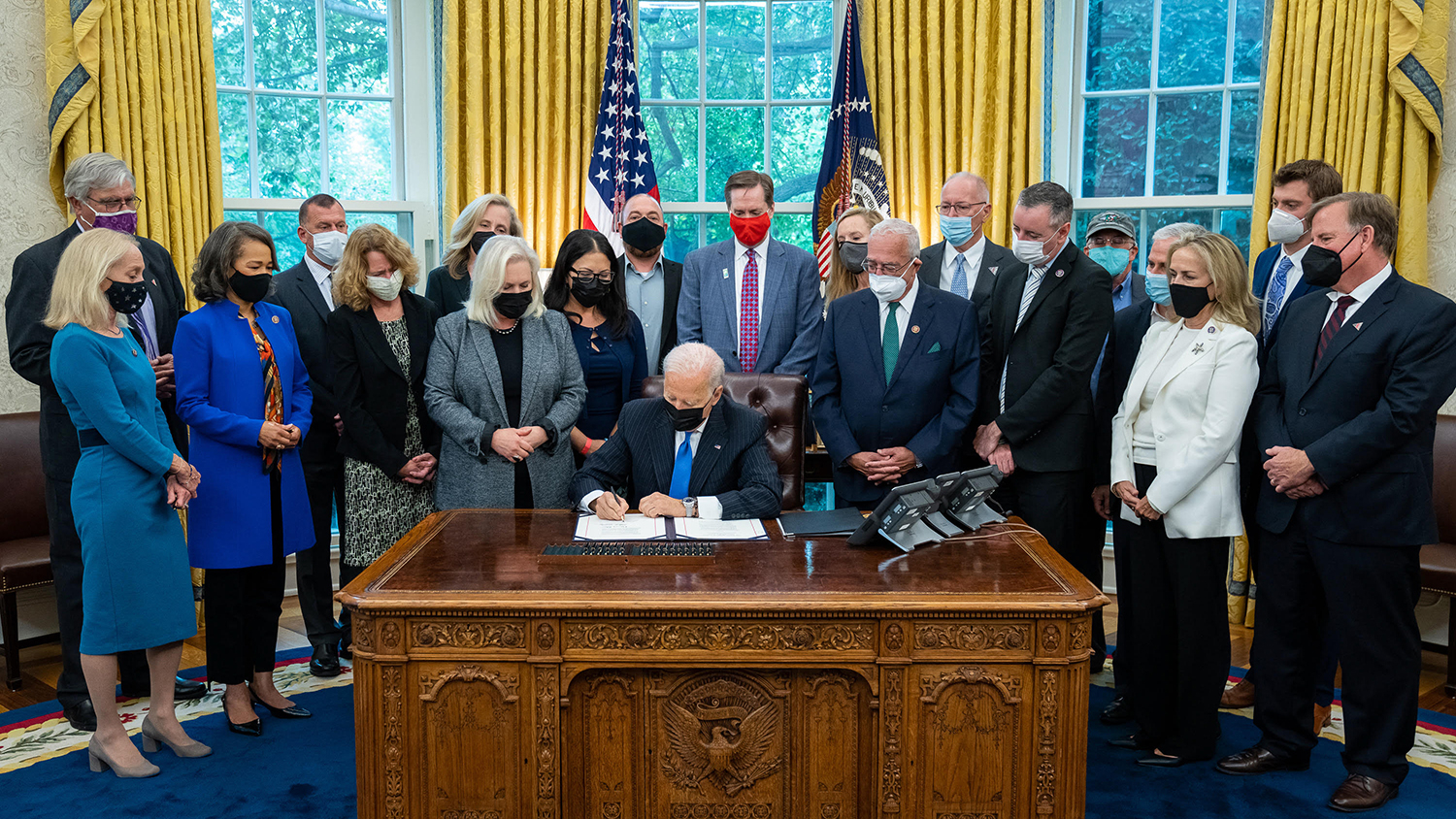 Charles "Chuck" Flink, FASLA, PLA, is an award-winning author, landscape architect, and planner. Chuck received both his undergraduate (1982) and graduate (2017) degrees from the College of Design and has been a leading voice in the movement to increase access to trails and greenways across the nation.
In October, Flink joined President Joe Biden, members of Congress and fellow members of the September 11th ​​National Memorial Trail Alliance Board of Directors for the signing of HR 2278, also known as The 9/11 National Memorial Trail Act. The act officially designates the trail as a part of the National Memorial Trail Route, and was passed 423-0 in the U.S. House of Representatives and was approved unanimously by the U.S. Senate.
We spoke with Flink on how he became an advocate for greenway access and the role landscape architects can play in remembering historic events.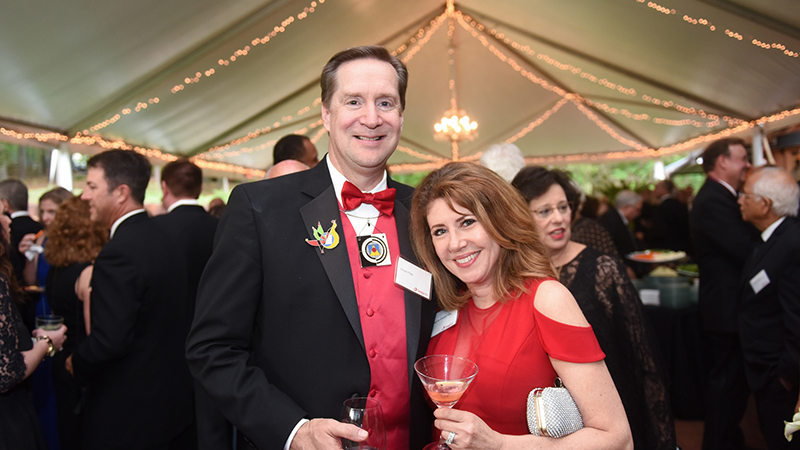 Tell us about your background: What would a snapshot of your design journey as a student and professional look like?
I have a passion for the outdoors and the conservation of Earth's natural resources. I knew at the age of 16 that I wanted to become a landscape architect. My journey as a designer began in earnest in 1979 when I enrolled at NC State.
At the age of 22, I started my own company, and five years later I founded Greenways Incorporated – which focused on land conservation and development of greenways. The success of Greenways Inc. exceeded my expectations.
It was hard work and operating the company consumed much of my life (I merged those operations with Alta Planning + Design in 2011). The success of my company enabled me to travel the country, completing work in 260 communities across 36 states, and the world pursuing my passion and interests.
Throughout my 40 year career, I am fortunate to have completed a variety of impactful projects: the American Tobacco Trail, twelve miles of rim top trails at Grand Canyon National Park, and a 38-mile greenway for the Walton Family in Northwest Arkansas – to name just a few.
In your opinion, what role does landscape architecture play in memorializing significant events or people?
I believe that landscape architects are ideally suited to work on memorial projects. During my undergraduate years at NC State, my professor, the late Lewis Clarke, FASLA, told me that a landscape architect is someone who knows less and less about more and more.
What he meant was that landscape architects are equipped with enough working knowledge of different disciplines (engineering, science, sociology, psychology, arts, etc.) to lead multi-disciplinary professional teams, which is what memorial projects require.
Memorial projects need a person who possesses a broad skill set, empathy and technical knowledge. There are often technical challenges to resolve, and they have to be accomplished with thought and consideration given to the pain and suffering that survivors, friends and families experience. The 9/11 Trail is a trail of remembrance and a trail for healing.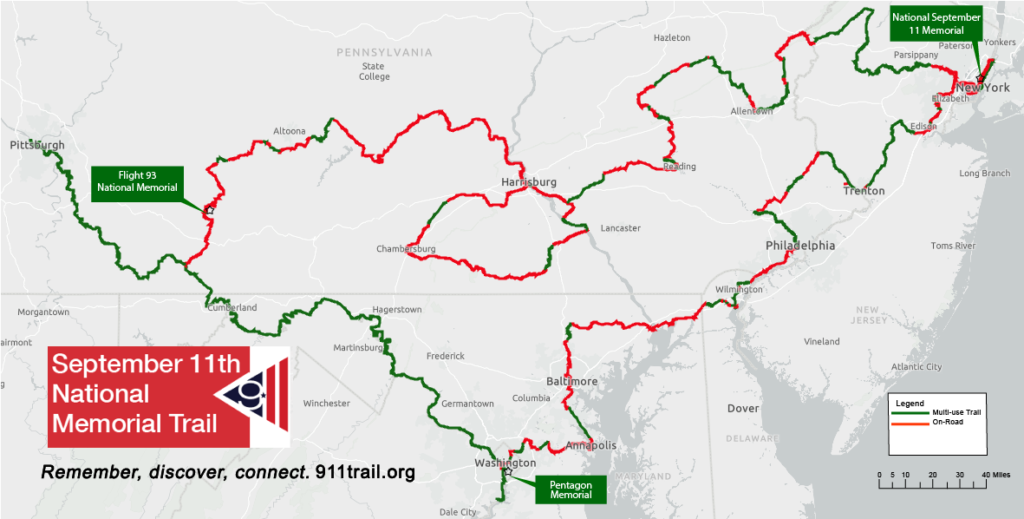 What is the 9/11 National Memorial Trail Act and how did you get involved with this legislation? Do you have a personal connection to this cause?
I remember the events of that horrific day as if they occurred yesterday, and my connection to this issue is deeply personal.
Shortly after the attacks, I met with fellow greenway and trail advocates who convened in Arlington, Virginia on September 17, 2001, just south of the Pentagon. We made a pledge to build a national trail in memory of the nearly 3,000 innocent and heroic lives lost.
Three years ago, I was asked to join the September 11th ​​National Memorial Trail Alliance Board of Directors to, among other things, complete work on the legislation. The 9/11 National Memorial Trail Act was approved by the U.S. House of Representatives 423-0 on July 29, 2021.
On October 1st, the Senate approved the legislation by consent. The legislation designates a 1,300-mile trail, known as the 9/11 National Memorial Trail Route, and directs the Secretary of the Department of Interior to administer the route.
I was honored to be in the Oval Office on October 13, 2021 with President Biden, ten members of Congress and nine fellow Alliance board members to witness the signing of the legislation.
How does the designation of being a part of the National Trails System impact this project?
The 1,300-mile 9/11 Trail spans the states of New York, New Jersey, Pennsylvania, Delaware, Maryland and Virginia, and is regarded as the "fourth memorial" to victims of 9/11. It connects three memorials to that day: the location of the twin towers (New York City, NY), the Pentagon (Arlington, VA) and the crash site of Flight 93 (Shanksville, PA).
Approximately 50% of the trail route is complete. Federal designation elevates the entire route and provides the support necessary to complete the remainder of the trail. Currently, people cycle across sections of the trail each year in memory of lost loved ones. The trail winds through the countryside and takes you into the heart of cities and towns.
Who else was involved in making this project become a reality? Were there any specific people that you worked closely with?
The person who deserves the majority of the credit for the 9/11 Trail is my friend and colleague David Brickley, who founded the 9/11Trail Alliance. He is the individual who stood up on September 17, 2001 and declared that we should build a trail.
David has devoted 20 years of his life to making this project happen. Also, I credit fellow board members with the accomplishments of the trail, some of whom lost family members on September 11, 2001. One in particular, Debbie Borza, a board member, lost her 20-year old daughter on Flight 93. The past twenty years have been difficult for families, and it is gratifying to our board that we have achieved one of the goals for this project – federal designation.
This post was originally published in College of Design Blog.