New Name, Continued Direction: Landscape Architecture's Name Change Reflects Continued Work with Communities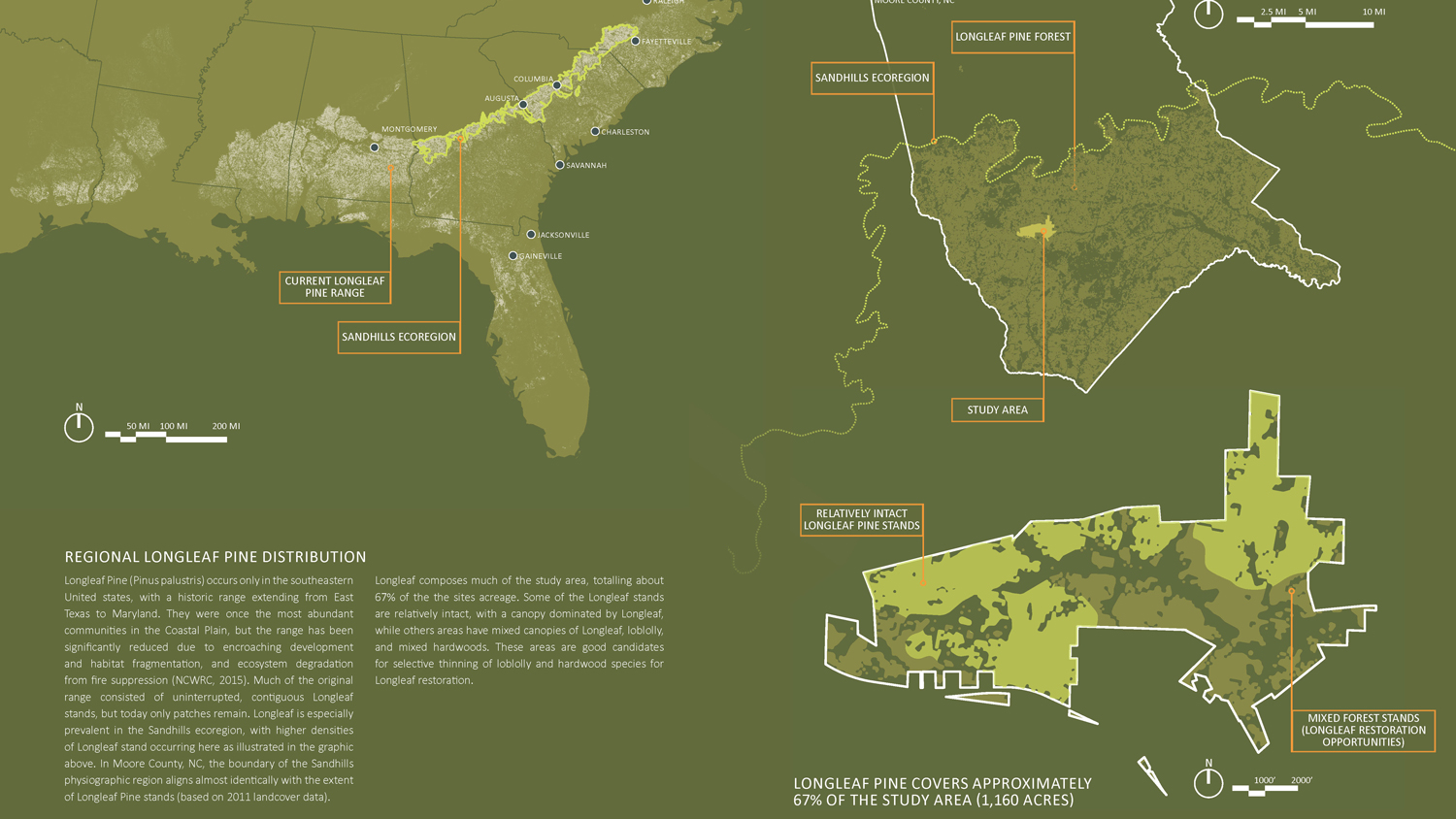 The Landscape Architecture and Environmental Planning Department in the College of Design recently underwent a name change to reflect the growing focus on their environmental planning work.
"This change better aligns our department with both our curriculum offerings and the work our faculty have been doing, both researched-based and in the community, over the last several years" said Meg Calkins, department head of landscape architecture and environmental planning. "Our faculty have truly embraced the land-grant mission of NC State, doing extensive work with cities such as Lumberton, Princeville, and other coastal communities to drive a way forward following natural disasters."
Work by the Coastal Dynamics Design Lab has been integral in this sphere. "Our work in Lumberton, NC is a great example of the ways in which our work relies heavily on environmental planning processes, methods, and practices" said Andy Fox, FASLA, professor of landscape architecture and environmental planning and director of the Coastal Dynamics Design Lab. Andy and the team at the Coastal Dynamics Design Lab recently won an honor award from ASLA for their work to create a "floodprint" – an innovative landscape planning approach guided by water-land relationships.
The hyper-local Floodprint process uses landscape analyses and planning strategies to address hazard mitigation and disaster recovery; social vulnerability; land and water conservation; policy, administration and finance; and natural resource management practices. Project outcomes create opportunities for Lumberton to transform its vacant parcels into places for water storage, habitat and recreation.
Work by the Coastal Dynamics Design Lab and graduate students recently won three honor awards at the 2020 American Society of Landscape Architects (ASLA) Professional and Student Awards.
Working with communities and their residents affected by natural disasters has had an impact on Kofi Boone, FASLA, professor of landscape architecture and environmental planning. Kofi has worked in the town of Princeville, NC for the past four years helping this historic community founded by freed African-Americans after the Civil War to rebuild and plan around the natural flooding from the nearby Tar River.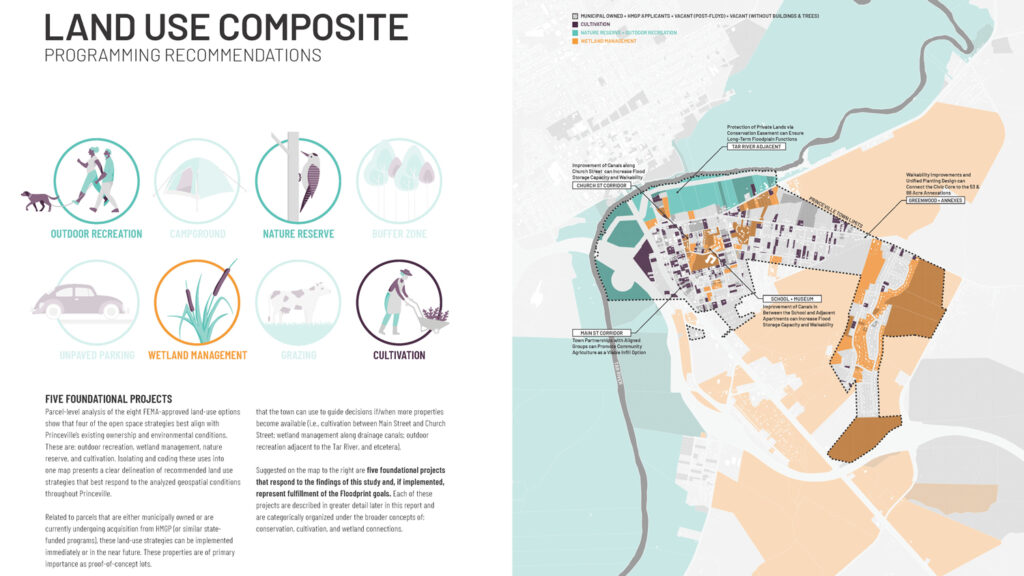 Kofi has been involved in bringing social justice and equity issues to the forefront of landscape architecture. He has spoken about and written numerous articles on how inequalities in land wealth and power have plagued Black communities over time, and teaches a seminar that explores a shared commitment to building together a more just society by identifying landscape processes to help invisible people live with dignity.
The Landscape Architecture and Environmental Planning Department is also expanding its curriculum to offer an interdisciplinary certificate program. The Graduate Certificate in Disaster Resilient Policy, Engineering and Design will educate the next generation of practitioners and scholars to reduce the rise in disaster losses and assist communities to adapt to a changing climate.
"Overall, our department is tackling work that affects real communities and residents, both within NC and elsewhere" added Meg Calkins. "it's a full-circle approach – we bring real-world problems for our students to address in the classroom, and are then able to implement those solutions back into the communities affected. Landscape architecture is a very holistic process when you consider how individuals interact with and are affected by their environments, and bringing more awareness to that through our expanded name really showcases that."
This post was originally published in College of Design Blog.