Design to Address Stormwater Infrastructure Issues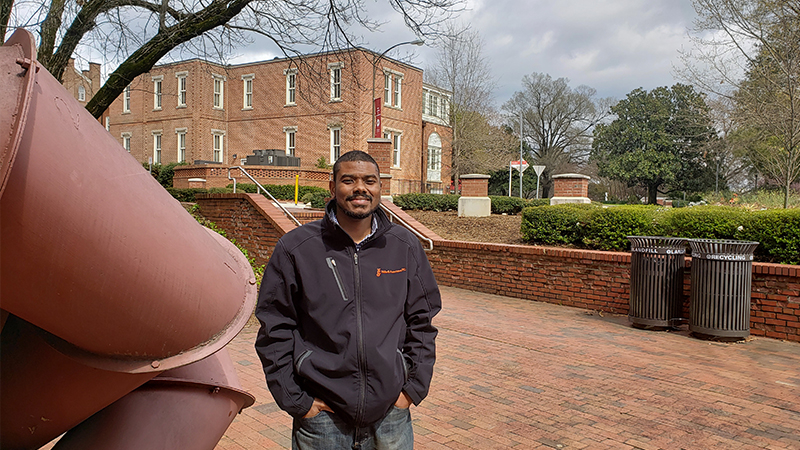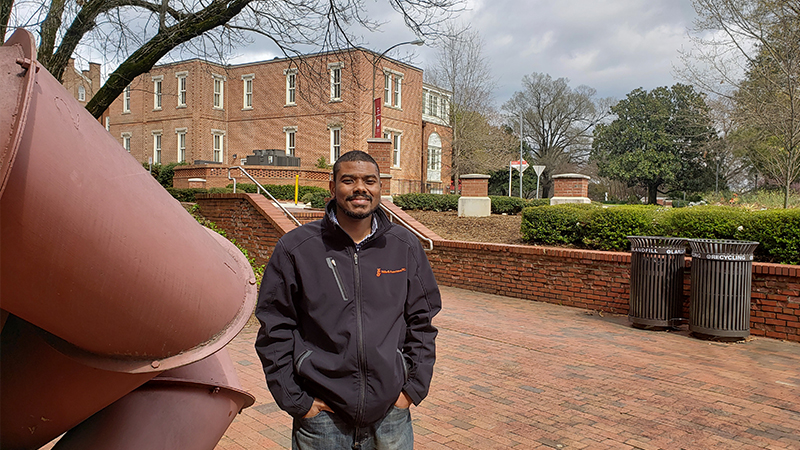 Doctor of Design (DDes) student Juhann Waller wants to change the way the United States approaches natural disasters. "The current disaster system in the U.S. is more of a reactive instead of proactive system," Waller says. To solve this, Waller to designing a mathematical model that will give a resiliency index of the components of a town or municipality's stormwater infrastructure. The information gained from this could be used to plan repairs and replacements before major weather events, generate conversation about how funding is distributed, and ultimately, prevent flooding in the first place.
"The current disaster system in the U.S. is more of a reactive instead of proactive system" —Juhann Waller
Waller is a licensed professional engineer with master's and bachelor's degrees in civil engineering.  Today's engineering and design problems are becoming increasingly complex, Waller says, requiring civil engineers to specialize. Waller has been practicing for over 13 years, but he wanted to dive deep into academic research in order to analyze and solve these complex problems. "So here I am in a doctoral program to beef up my research skills," he says. Waller also wanted to return for his DDes degree for personal reasons. "One reason for doing the DDes program is personal aspirations."
NC State's DDes program resonated with Waller, he says, because "It is online, and NC State is kind of local to Greensboro. Also, I like that it was in design because from a technical aspect civil engineering is numbers, numbers, numbers. But when you come out of school, you actually do a lot of design. And we're not necessarily trained in the aspect of true design thinking, the principles that are taught in the College of Design. So that's a value that I believe that this DDes program brings to my formalized training as a civil engineer."
Waller hopes that eventually his research will open up a discussion about social vulnerabilities and policy implications. "Mostly, social and economically disadvantaged populations stay in low lying areas. So when the flooding events occur, those are the people that are most impacted. And in addition to that, they also do not have the political clout or ability to force political change so that their situation can improve," Waller says. "But we could put measures in place so that people are not as vulnerable."
Disaster prevention and recovery cannot be a "one-size-fits all approach," Waller says, but the algorithm he is creating could help individual municipalities throughout the country address their infrastructures. "I think the algorithm will hold true [across the country], but the input would be region, town, or municipality specific."
Waller is working on the component level to address the big problem of climate change. "Hopefully, this will start people thinking about flooding from a different perspective because it's something we are stuck with, with climate change, and there is no quick fix, no shot in the arm. We just need to learn to cope and be the best stewards of the resources that we have."
This post was originally published in College of Design Blog.