Designing a Sustainable Food System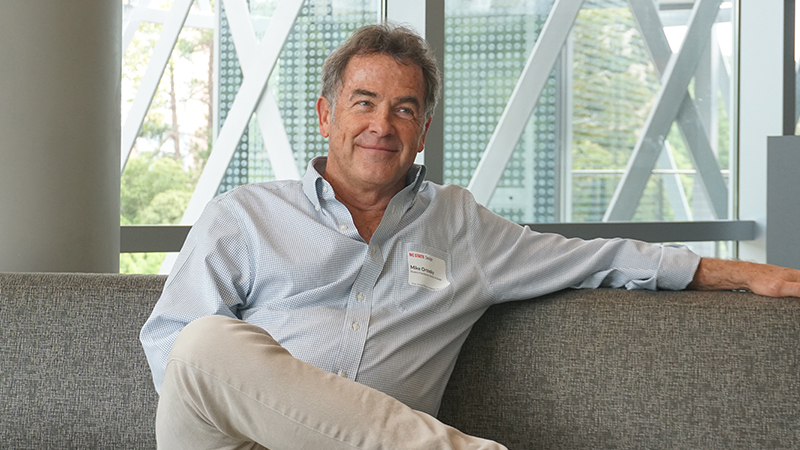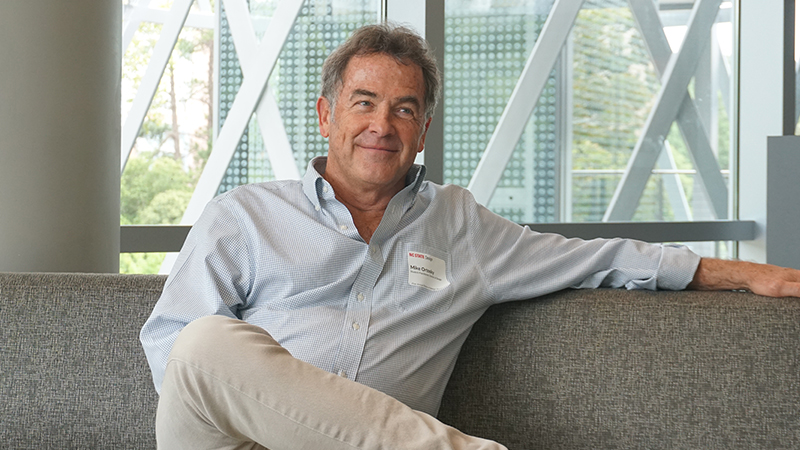 Mike Ortosky came to the College of Design's new Doctor of Design (DDes) program with a concern and a question. Our current industrial food system is not sustainable, Ortosky says.  "Current methods are dominantly linear, not regenerative, and result in significant food waste."  For the health of the environment, economy, and communities, Ortosky thinks that our food system needs to be circular, not linear. "There are going to be all kinds of solutions" to this problem, he says, but of particular interest to Ortosky is designing a structure and process that facilitates regional farming and food distribution. With this goal in mind, Ortosky is conducting research with the guiding question, "how can design promote regional food systems as a driver for regional community and economic development and what would this look like in our region?"
"Current methods are dominantly linear, not regenerative, and result in significant food waste."
Like the other seven inaugural DDes students, Ortosky is both a practitioner and a student. Currently the Ag and Food Systems Economic Developer for Orange County, North Carolina, Ortosky has a variety of experience as a soil scientist, landscape architect, and entrepreneur. He openly admits that he didn't come to the DDes program just for the credentials—"the DDes program for me is a guide… what I'd like to do is leverage what this university has to offer… I'm not interested in pure theory, scholarly papers and research like a PhD would  offer, but I'm also not interested in just giving this [research] a shot [entirely by] myself."
Ortosky sees the DDes program as a "platform" to help his research efforts and as a way to expand his network and work with other like-minded cohort members. "It's broadening the footprint and bringing other minds to bear on this," he says.
"All these different professions need to be brought together and brought to bear through a management scheme"
The system Ortosky envisions is similar to current real estate and development systems. "All these different professions need to be brought together and brought to bear through a management scheme," he says. We don't always need to be buying lettuce from California and apples from Argentina, Ortosky says. "There are things we can bring closer to home." To do this, Ortosky envisions an open-source systems-driven solution that could be replicated in other regions. The product would look different because each region is unique in terms of climate, soil, economy, and population, but the system could be the same. Ortosky gives an example of a company that purchases fruit grown in North Carolina, then flash freezes and packages the fruit in a local facility. Finally, the frozen fruit is sold in stores in the same state. The same company could have systems in place in multiple states or regions, but the food is kept close to where it is grown.
Ortosky believes local/regional food production and consumption could increase from "what is less than one percent now to 10, 20, 30, or 40 percent through both technology and better methods." And he's not talking about more GMOs and pesticides. In the Netherlands, farmers are growing crops 24-hours a day, year-round in greenhouses. They are researching what crops need to be most productive, down to details such as whether tomato plants prefer light from above, below, or the side. Because they are closed systems, few pests enter the greenhouse, significantly reducing the need for pesticides. Agricultural innovations such as these, combined with the direct sales approach of the farmers market and "big bean and corn producers for feed and oil," Ortosky says, are all necessary. But we must pay attention to current food system shortcomings— "We have a choice, and we can deal with it appropriately. It's not tree hugging—it's actual survival."
Designing a regional food system structure and process is a long row to hoe, so to speak, but Ortosky says, "if after this planning, I actually had a model that they [design and agriculture practitioners] could jump in on and use all of their talents in accelerating the development of regional food systems, then I feel like I would have been successful."
---
Staci Kleinmaier is a professional writer and photographer in Apex, North Carolina. She uses words and images to tell stories. To see her work, visit www.stacikleinmaier.com. 
This post was originally published in College of Design Blog.