Alumni Experience
First Speaker Named for Architecture Endowed Lecture Series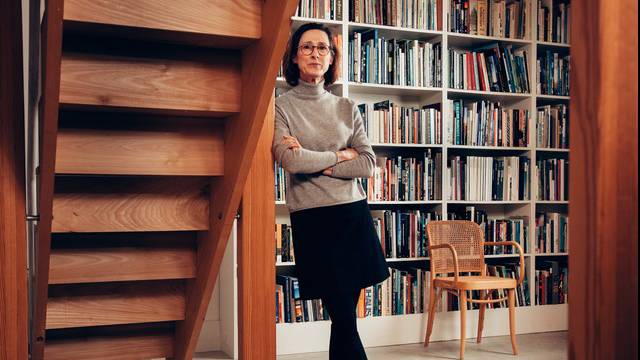 Carol Wilson, a two-time NC State alumna, has been announced as the first speaker for a new architecture lecture series endowed in honor of Roger Clark.
Clark has taught in the College of Design (previously named the School of Design) for over 45 years. His teaching was recognized by Professor Emeritus Pat Rand, who created the Architecture Speaker Support Endowment in Clark's honor in 2022.
Wilson is an architect based in Maine. She owns a small firm that primarily focuses on residential work, and her creativity can be seen in buildings as far as New York and Soho.
"I grew up in Salisbury, North Carolina- that's my hometown. In the 60s, some wonderful modern architecture was taking place there," Wilson said. "I was just fascinated, and I couldn't understand why people lived in and built such traditional houses when these new houses showed you a different way of living. I just decided I wanted to be an architect."
Wilson was a student of Clark's during her time studying architecture at NC State. Clark taught a range of classes, including undergraduate foundational courses and graduate studios.
"The thing about [Clark] that was so meaningful is that he was a practicing architect, and he was doing some really fantastic work," Wilson said. "He was really instrumental in showing us, telling us, and instructing us on what it meant to be an architect and what it meant to do architecture."
Wilson's passion for architecture only grew during her time as a student at the College of Design.
I just thought, it's so much fun. I've died and gone to heaven," she said. "I was just so smitten by it.
Wilson's lecture will take place on October 16th at Burns Auditorium.
"My talk will focus on the School of Design in the 70s and the practice of architecture, using work from my studio as examples," says Wilson. "I would like to talk about the education I got [at the School of Design] in the '70s, which was utterly remarkable. It was a phenomenal place to be, and that was my good fortune- because now I'm an architect. And I love it."
Upcoming Lectures