External Recognition
Art + Design's Derek Ham to be Featured at Cannes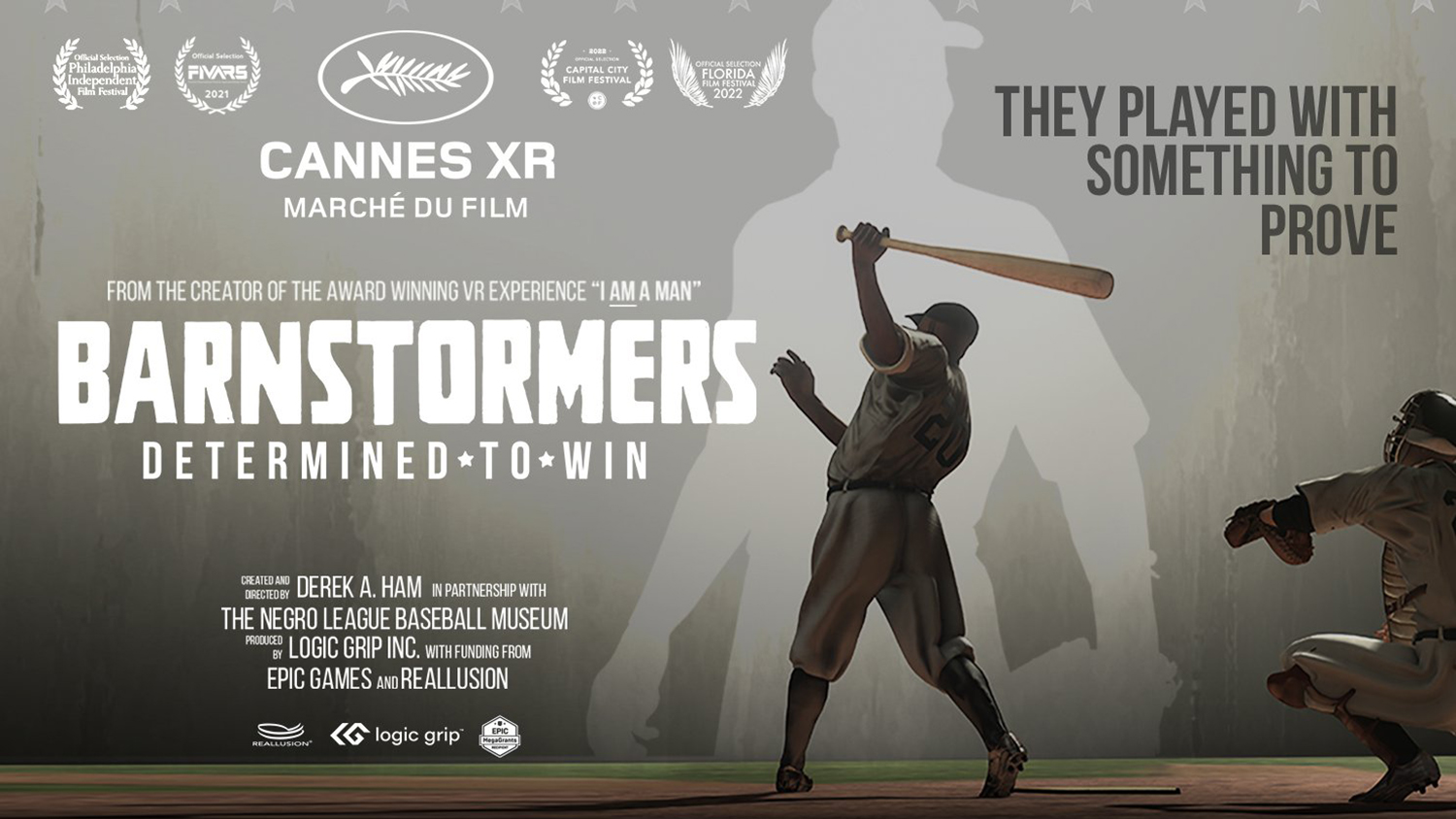 Department Head of Art + Design Derek Ham will show his recent VR title, Barnstormers: Determined to Win in one of the world's most well-known and prestigious film festivals – the 2022 Marché du Film – Festival de Cannes.
Barnstormers will be shown at Cannes XR, the festival's VR category. This means the game will also compete for the VeeR Future Award.
Under Ham's guidance, Art + Design aligned its research and scholarship with entertainment industries through the efforts of faculty and students. Now, Ham is laying the groundwork for College of Design students to pursue promising new careers in animation, gaming, interaction, as well as fibers and soft construction.
"I strongly believe that this project will help our collective efforts in showing the type of cutting-edge and creative scholarship that is being produced by the College and the Department of Art + Design," says Ham, whose previous VR project titled I Am a Man drew widespread acclaim by allowing users to immerse themselves in the movement during the Memphis sanitation workers strike of 1968 and Dr. Martin Luther King Jr.'s assassination.
Barnstormers: Determined to Win is an interactive VR experience set to the backdrop of Negro League Baseball, where users can experience a time when men were prevented from playing in the Major Leagues because of the color of their skin. The game allows players to step into the shoes of iconic players like Josh Gibson and Satchel Paige through the immersive experience.
Through a partnership with the Negro League Baseball Museum, funding from the Epic Games Mega Grant and partnership with Reallusion (the creators of iClone and Character Creator) Ham is bringing Negro League Baseball to life as they celebrate their 100th year anniversary.
Cannes XR will be hosted both in-person as well as virtually through Alexandria – a virtual world created to democratize immersive creation on an international scale. The metaverse-based event can be attended for free with the use of a VR headset beginning May 17, 2022.
Ham plans to represent the Art + Design department in-person during the festival, and VeeR awardees will be announced on May 22.
About Cannes XR
Cannes XR is a program from the Marché du Film dedicated to immersive technologies and cinematographic content.
Cannes XR is the unmissable annual rendez-vous for the XR community offering a multitude of networking, financing and distribution opportunities.
Cannes XR is a networking platform with which directors, studio executives, XR artists, independent producers, leading tech companies, and location-based and online distributors all gather to discuss the role of XR technologies, inspire the art of storytelling and fuel the future of film.