Research + Innovation
Coastal Dynamics Project Awarded Part of $2 Million Grant for Environmental Justice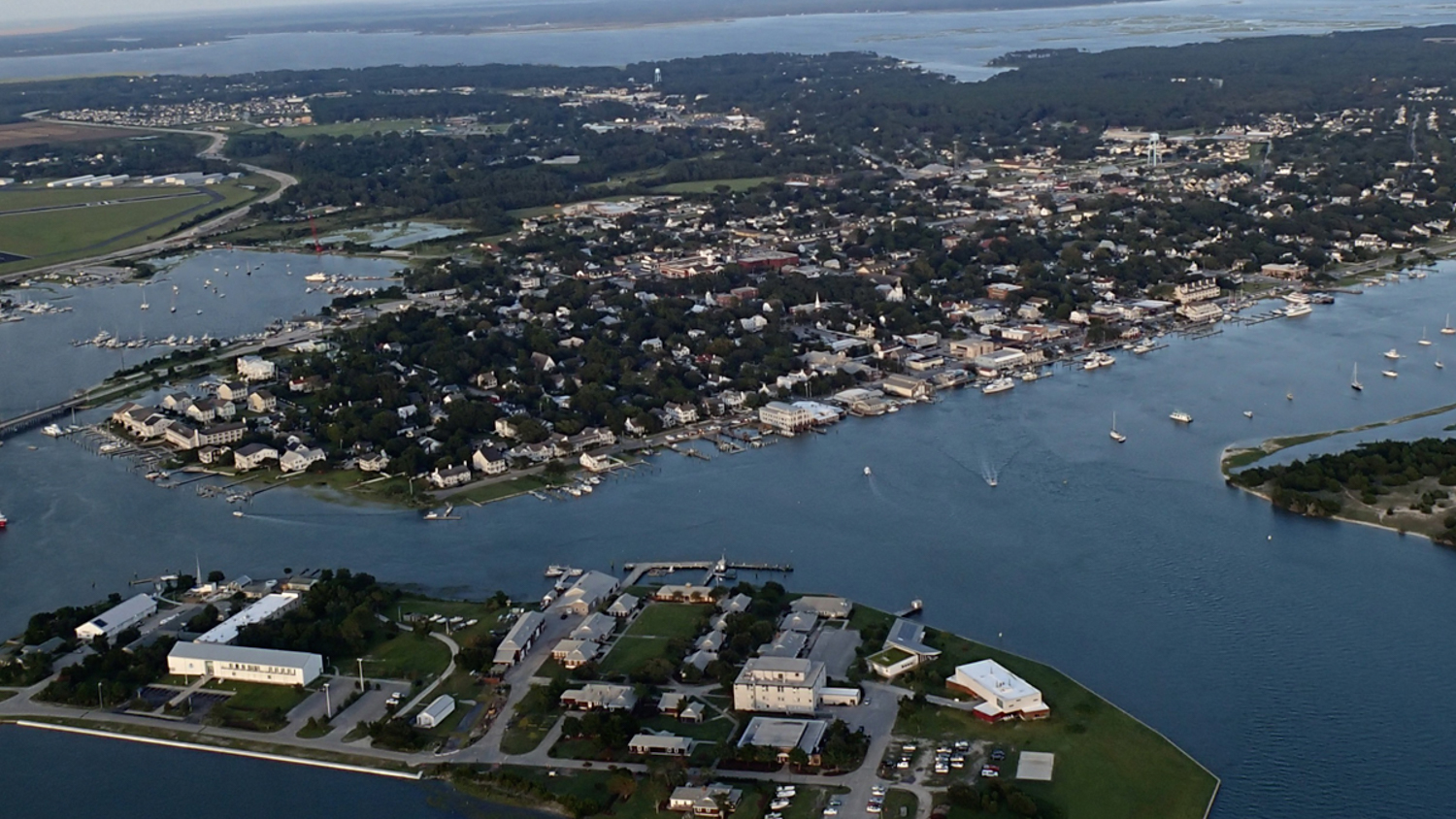 The North American Commission for Environmental Cooperation (CEC) has named the NC State College of Design's Coastal Dynamics Design Lab as one of 15 climate-focused projects to receive an Environmental Justice for Climate ('EJ4Climate') grant. The CEC's first USD$2 million EJ4Climate grant program is aimed at supporting efforts made toward environmental justice and climate resilience for communities across North America.
The EJ4Climate grant program, launched by U.S. Environmental Protection Agency Administrator Michael S. Regan at the 28th annual CEC Council Session in September 2021, provides funding directly to local and Indigenous communities and community-based organizations in Canada, Mexico and the United States, helping advance local solutions and promote shared responsibility and stewardship for the environment.
The Coastal Dynamics Design Lab, the Town of Princeville, Conservation Corps NC and Temboo Software will work to complete another round of conservation projects designed to improve flood and stormwater management, establish recreation opportunities for residents, build a model community garden to support locally-grown food operations, and connect youth and adults to environmental education opportunities.
The next phase of the project will focus on transforming underutilized town-owned lots and property that FEMA has determined to be at risk of future flooding into absorbing flood impact while making them usable spaces for the community.
Over the next two years, this partnership will work to complete:
Installation of 6,000 square feet of rain gardens and managed wetlands on vacated lots to hold up to 28,000 gallons of water per rain event
Opening of a 24-bed model community garden on vacated lots to promote local, low-carbon agriculture
Planting of trees and native plants for 250,000 gallons of water absorption and 2,900 pounds of carbon storage per year
Creation of trails with educational and health-benefit elements at Princeville's riverfront Heritage Park
"Communities across North Carolina will benefit from the lessons learned as a result of the partnerships and outcomes in Princeville," said Andrew Fox, FASLA, PLA of NC State Coastal Dynamics Design Lab. "It's exciting to see people benefit from the principles that we've studied and developed."