Extraordinary Difference: Dr. Derek Ham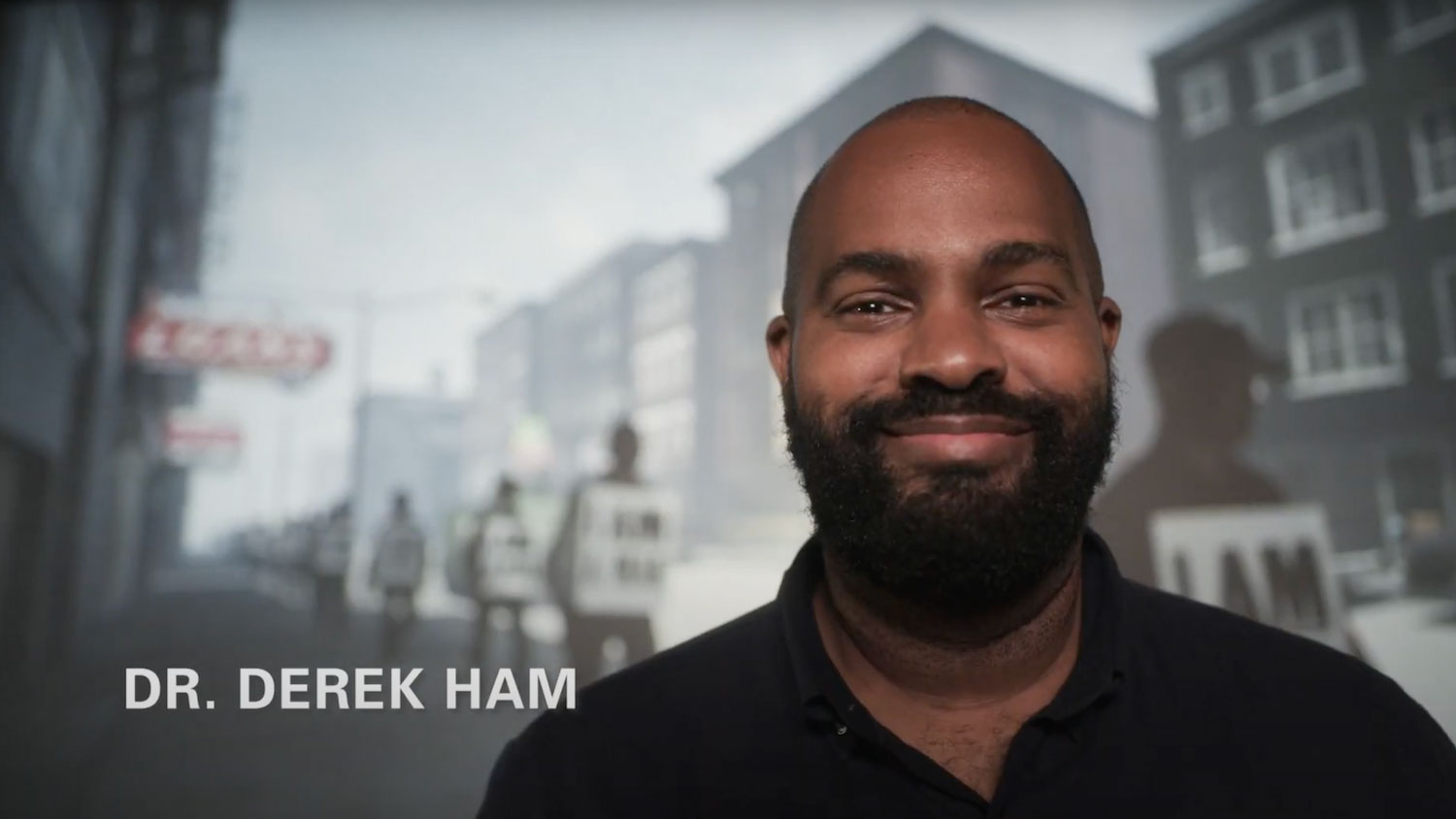 On Dec. 31, 2021, NC State's five-year Think and Do the Extraordinary Campaign came to an incredibly successful close. Alumni, friends, employees and more helped propel the university well past its goal of $1.6 billion for a grand total of $2,103,932,120. These new funds will help drive NC State's land-grant mission of creating economic, societal and intellectual prosperity for all, by both reaffirming its commitment to broad educational opportunity and powering its cutting-edge, hands-on innovation as North Carolina's leading science, technology, engineering and mathematics (STEM) university.
Dr. Derek Ham is one of the many Pack members who have been benefited by this historic fundraising effort. Ham's work in virtual reality is helping him teach NC State students the importance of intellectual curiosity and inclusivity like never before. With help from the Think and Do the Extraordinary Campaign, the artist and educator can push the academic envelope by enabling people to experience key moments in the Civil Rights Movement firsthand.
"I'm trying to tell a story of heroism — I'm trying to say, 'This is what people have overcome historically,'" Ham said. "So, I'm using virtual reality to tell a story and then giving you that first-person experience for you to share the strength and resilience it takes to overcome some of the obstacles that people I focus on overcame."
To read more stories of campaign success, visit our Think and Do the Extraordinary page.
This post was originally published in Giving News.