Where's the Wolf? At NC State's 'Legend in Stone'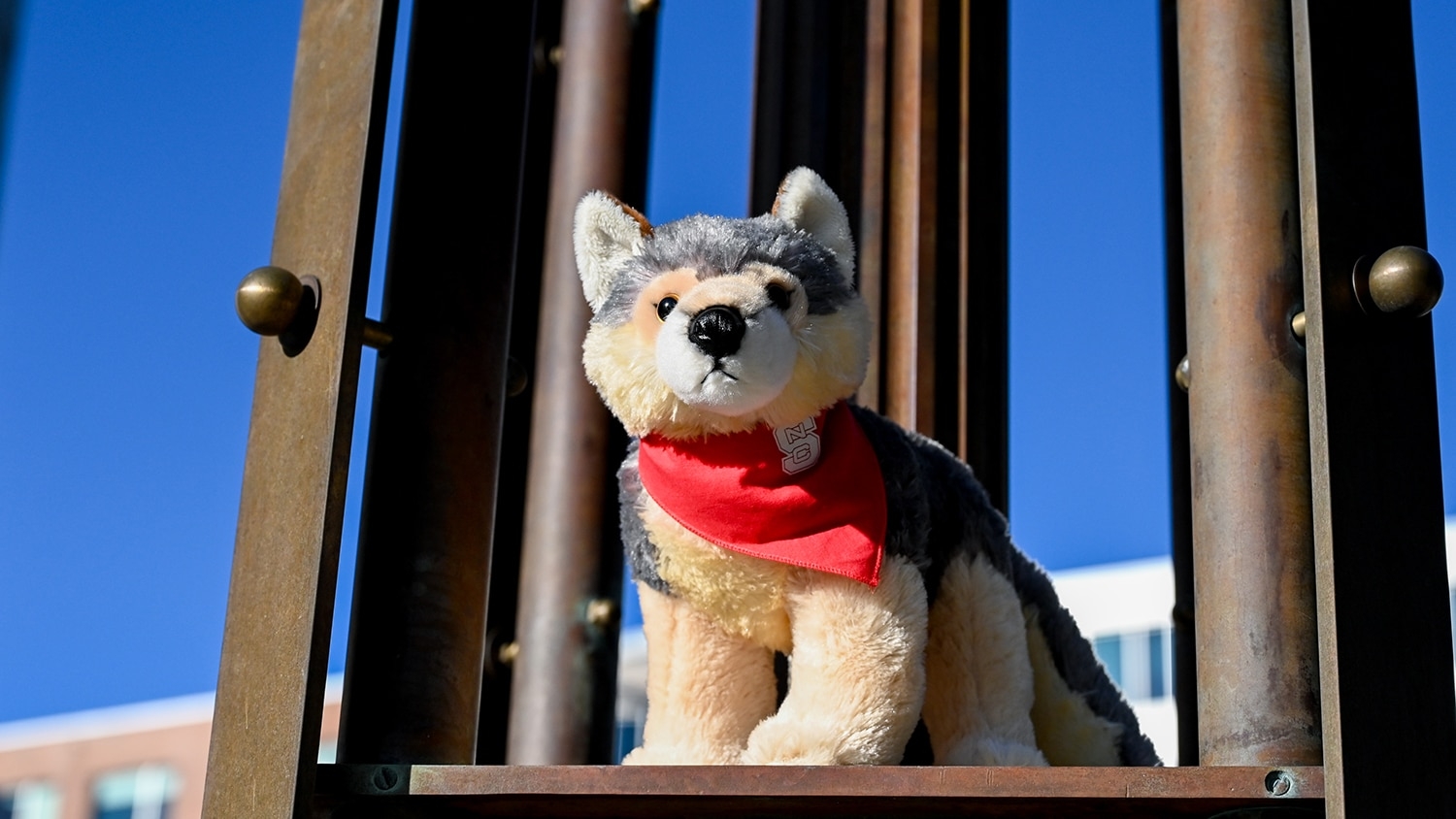 At long last, the mystery of our furry friend's whereabouts has been solved. Kelly Umstead, assistant professor and director of graduate programs in industrial design, hit the nail on the head with her guess: "At the base of a lighting fixture by the Memorial Belltower, with his back toward Aloft hotel."
For those curious about our methodology, we used an online random number generator to determine the winner after the Jan. 7 entry deadline. And after looking back through all of the entries, we're pleased to report that the majority of participants guessed correctly (way to go, eagle-eyes).
The Belltower was a natural choice for this first installment of our "Where's the Wolf" contest because it recently emerged from a massive renovation that included the installation of 55 real bells, its first-ever interior stairs, and four bronze torchieres along the corners of the plinth (which happen to make a nice resting spot for a stuffed wolf).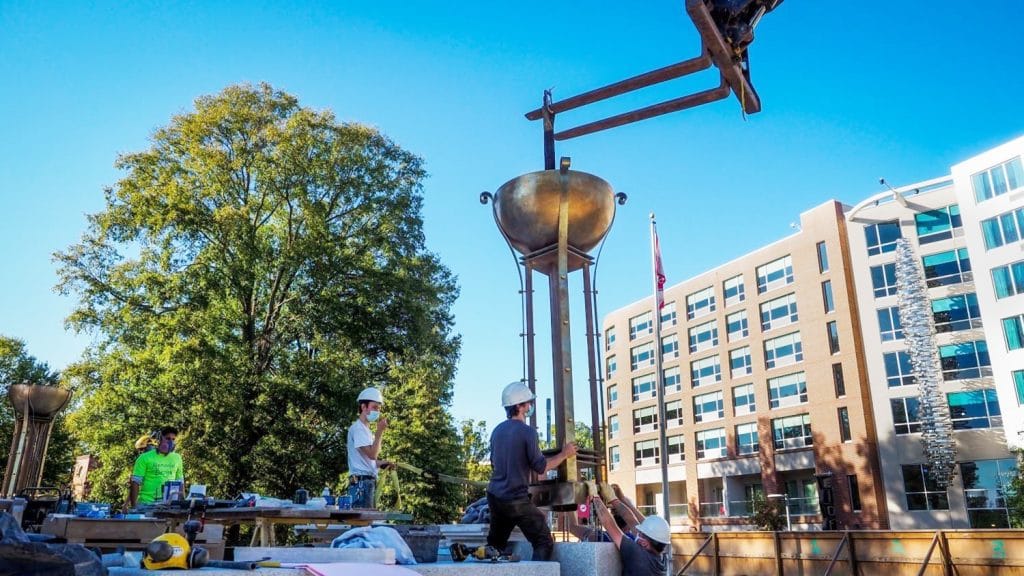 Umstead, who has worked at NC State for five years, says she entered the contest after her 6-year-old son caught sight of the stuffed wolf while she was checking emails. She immediately recognized the location, thanks in large part to her nearby College of Design workplace.
When asked what she likes best about working at the university, Umstead says, "I love the collaborative environment and open and engaging atmosphere."
One of her favorite spots on campus is the Harrye B. Lyons Design library.
"It is a beautiful space to get lost in interesting and inspirational books," she says. "And of course, I love our new bright and sunny studio spaces in the Design Center in 111 Lampe Drive, which is filled with examples of alumni design work."
Thanks to all who entered the contest. Be sure to check out the Feb. 3 Bulletin for the chance to guess our wolf's next location. You never know where he'll turn up (hint: not the Belltower).
This post was originally published in NC State News.