Student Experience
Graphic Design Student Creates Winning Label for Shelton Vineyards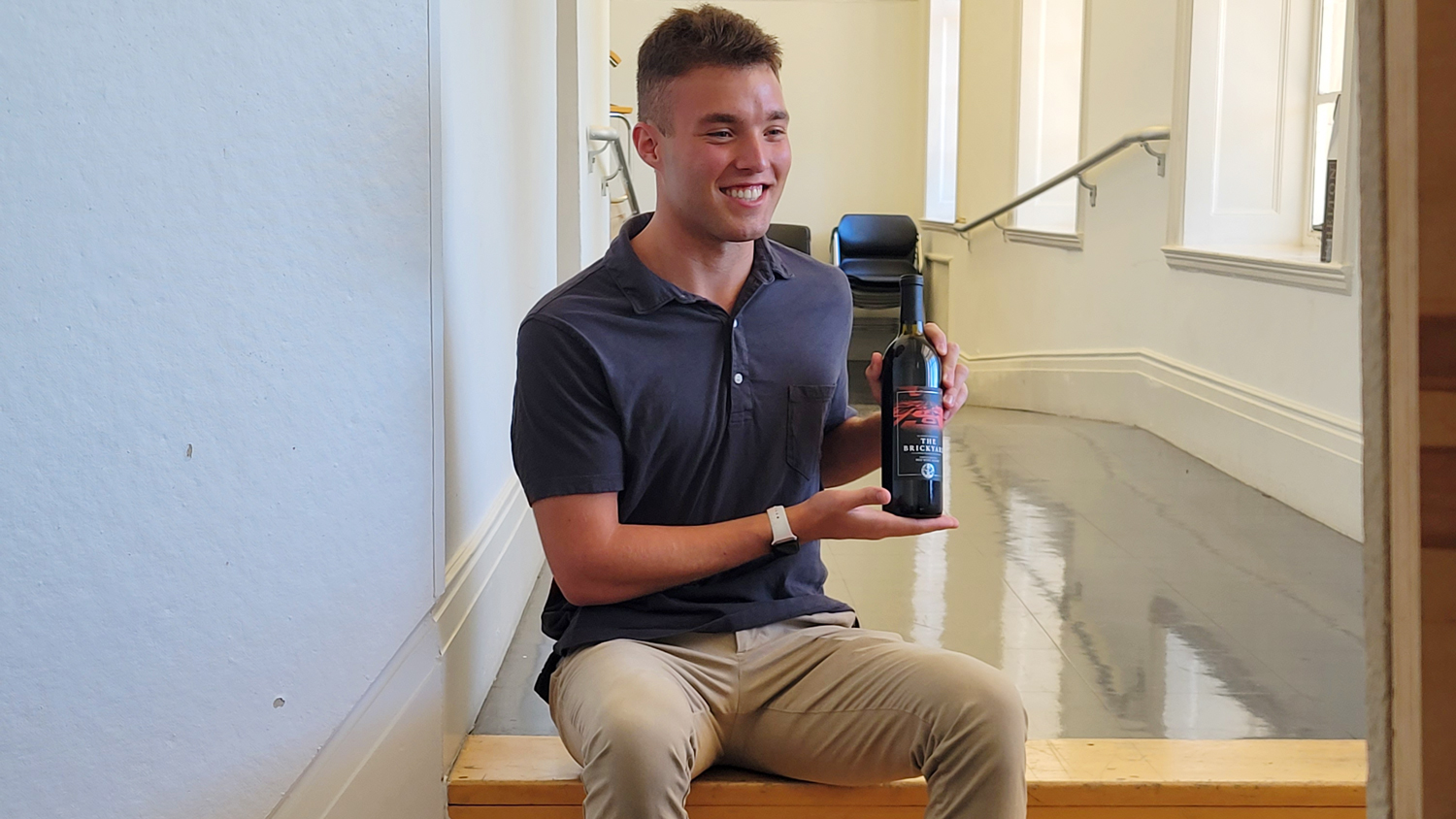 Junior graphic design student Carter Avayou designed the winning label for the Hallowed Places collection from local winery Shelton Vineyards. Shelton Vineyards partnered with NC State to create a series of officially licensed North Carolina wines, and a portion of all sales will support student scholarships at NC State.
"It added this level of excitement, almost like confidence, in our abilities," says Carter. "A lot of us were trying really hard to impress and show off our work, and so to be here today – it is really incredible."
Assistant Professor of Teaching of Graphic Design Victoria Chi was a member of the NC State licensed wine committee and thought the partnership would be a great opportunity to involve students in the design process. The committee planned to distribute wine in three categories, and each student chose two categories in which they designed several sets of labels.
Students within the College of Design often have opportunities to partner with existing companies on real-world projects. Key components of the designs created by students often end up in the final iteration of real-world products. "This was a great collaboration between different units of the university to think and do together," says Victoria.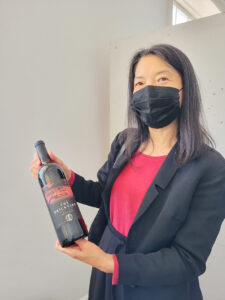 The project lasted for about a month with a progress review and a final presentation. At the final critique, students posted their designs on an online visual collaboration board, and each student gave a presentation of their design concepts to the entire licensed wine committee. The committee members submitted their scores, and the top scored entries were forwarded to the Chancellor, the Vice-Chancellors, and the General Counsel for final selection.
Carter's design went through several different iterations and concepts before landing on the winning design of red and black duotones to represent the idea of Hallowed Places. He recently celebrated his 21st birthday and will get to enjoy a bottle with his unique design.
All the final designs closely followed the regulations of the U.S. Alcohol and Tobacco Tax and Trade Bureau.
"I would say that having confidence in your own ability – I kind of had this whole design from the beginning. Always constantly working towards the goal of this, here, today. I never gave up, we never gave up, my classmates never gave up….it was just incredible."